Inside Misha Collins' Connection To The Clinton-Lewinsky Scandal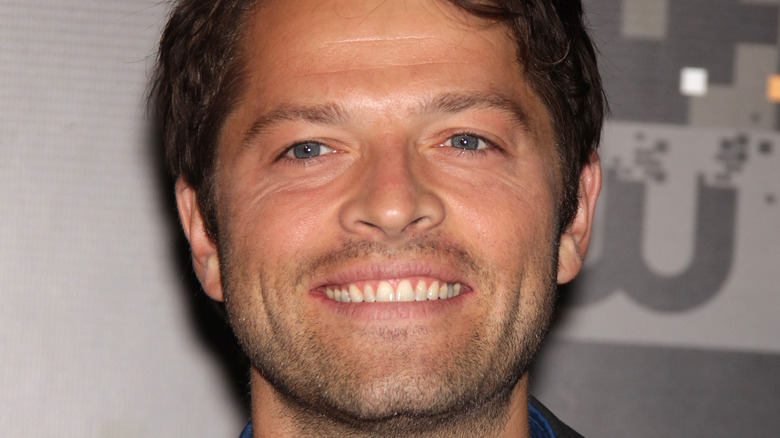 Shutterstock
Bill Clinton's affair with Monica Lewinsky was a massive political scandal in 1998 and eventually resulted in an impeachment hearing. Initially, the then-President of the United States denied the allegations. "I did not have sexual relations with that woman," Clinton famously said (famously is maybe putting it lightly) before the truth of the extramarital encounter came to light, per BBC News. Lewinsky became a fixture in the tabloids and was perhaps unfairly maligned by members of the White House and media. "Any 'abuse' came in the aftermath, when I was made a scapegoat in order to protect his powerful position," Lewinsky wrote in an essay for Vanity Fair in 2014.
In an interview used for a 2016 documentary about his wife titled "Hillary," the former POTUS discussed his tryst with Lewinsky. He mentioned that it occurred during a time when he was under immense stress. "Everybody has life's pressures and disappointments and terrors, fears or whatever, things I did to manage my anxieties for years," Clinton said in the documentary (via BBC).
The affair and resulting trial became the subject of the Netflix true-crime series "Impeachment: American Crime Story," with Clive Owen portraying Clinton, and Beanie Feldstein cast as Lewinsky. In the real-life version of the events, another well-known actor had a connection. Misha Collins, best-known as Castiel on "Supernatural," was a White House intern in 1994 just before Lewinsky arrived, per The Baltimore Sun. Keep reading to see what he said about the scandal.
Misha Collins defended Monica Lewinsky in the '90s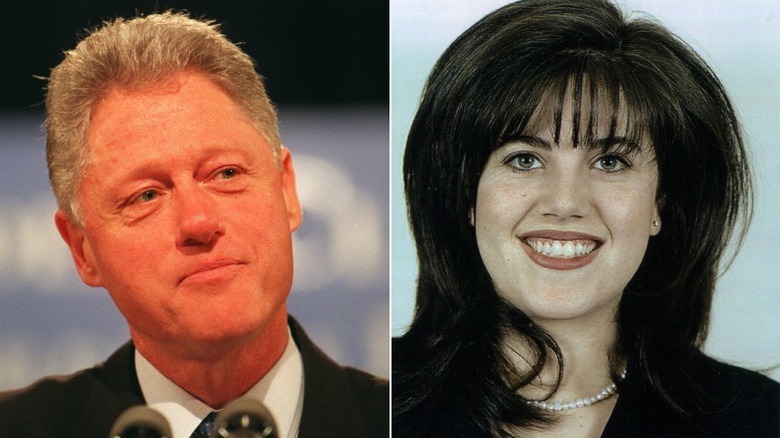 Cynthia Johnson, Dod/Getty Images
Misha Collins has shared tales in the past about his time as an intern at the White House. During a Q&A, the actor revealed how he used to take press passes home even though interns were supposed to return them daily. "Every day I would pretend to drop my pass in the box and [then] stash my pass," he once said (via YouTube). In 1998, around the time the Bill Clinton-Monica Lewinsky scandal broke, Collins wrote an op-ed for The Baltimore Sun. The former intern wrote the piece under his legal name, Dmitri Krushnic, that defended Lewinsky. "[T]he media have reported that sources describe Ms. Lewinsky as 'infatuated' with the president, 'star struck and even 'a stalker,'" Collins wrote. "I contend that the description of her behavior could fit any number of young interns."
At the time, Collins felt that Lewinsky had been unfairly villainized. He recalled a story of how one intern went to unreasonable lengths for a brief encounter with the then-president. "One female intern unstrategically stepped into a closet so that she could 'accidentally' step out again when Mr. Clinton was passing." Collins contested: "If Monica Lewinsky had not seemed like a star-struck, infatuated stalker who hung around the West Wing every chance she got, then it would be fair to say her behavior in the White House was suspicious." Keep reading to see what the actor thought thinks about Lewinsky now. 
Misha Collins doubles down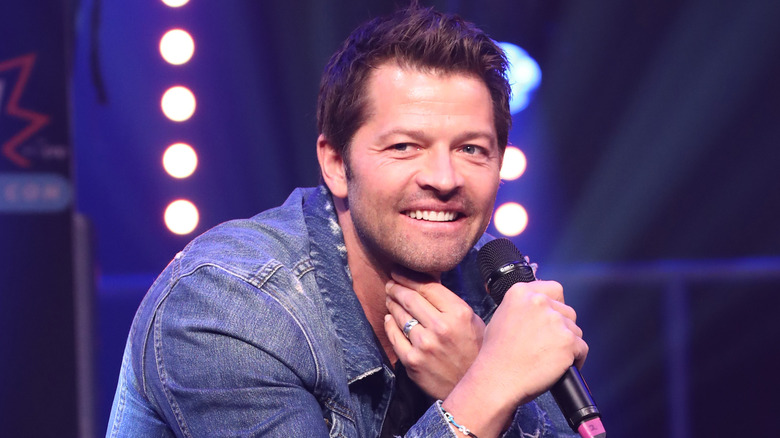 Shutterstock
Years after Misha Collins had written the op-ed defending Monica Lewinsky, and near the end of his run on "Supernatural," the actor's article for The Baltimore Sun was re-discovered and subsequently went viral online. Over two decades later, Collins stood by his words, and he tweeted a photo of the original article while once-again backing Lewinsky. "They say nothing ever really dies on the Internet," he wrote in December 2020. "This is definitive proof: 20 years ago, I wrote an Op-Ed piece in the @chicagotribune & @baltimoresun trying to defend @MonicaLewinsky (who should never have been publicly criticized at all)." Collins added.
Reading the article made many fans develop a new appreciation for the "Supernatural" star. "Defending her honour when everyone else hung her out to dry," one Twitter follower replied. "He wrote that article in defense of Monica Lewinsky. Just proves that he's always been a really good dude," a Twitter user wrote in December 2020 when Collins was trending on the platform. Indeed, as tides change in terms of the public's general opinion of Lewinsky and how she was perhaps mistreated, an unlikely star was standing by her all along.