Royal Expert Reveals More Insight Into The Queen's Feelings For Meghan And Harry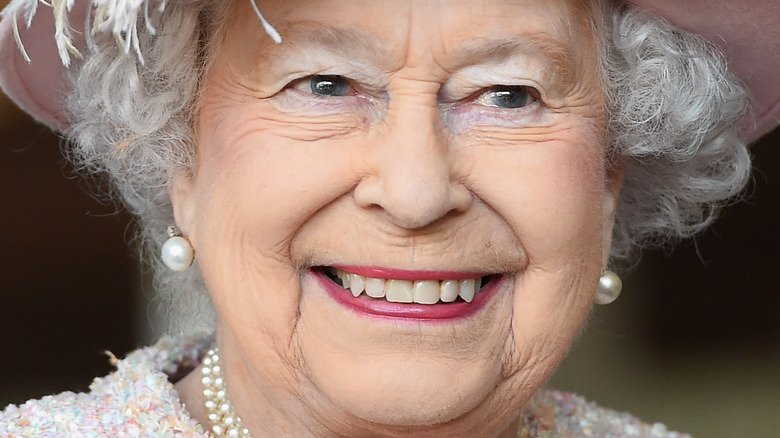 Stuart C. Wilson/Getty Images
Queen Elizabeth was faced with a challenge when Prince Harry told her that he and Meghan Markle weren't happy with their lives as senior members of the royal family. On January 13, 2020, the queen met with her son, Prince Charles, and her two grandsons, Princes William and Harry, to discuss the best resolution to the problem that Harry had brought to her attention, according to Tatler. The meeting, called the Sandringham Summit, was where everything was ironed out as far as what would happen if Harry and Meghan Markle stepped down, how funding would work, and whether or not Harry and Meghan would keep their royal titles once they officially stepped down.
The meeting was unprecedented; the queen had not previously needed to make such changes due to an (albeit distant) heir to the throne wanting to step down — and leave the UK. Nevertheless, the queen was able to come to a resolution that worked for her, and for her grandson, which was important for her, too. However, it wasn't easy, and a new book titled "The Queen" written by royal expert Matthew Dennison, more details about the queen's feelings have been revealed, according to Us Weekly. Keep reading for more.
Queen Elizabeth was 'hurt and disappointed' by Prince Harry's decision to leave the UK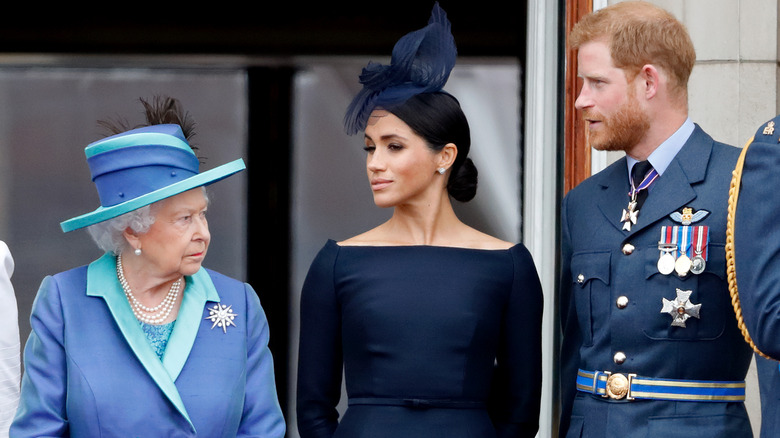 Max Mumby/indigo/Getty Images
Queen Elizabeth may have done what was best for Prince Harry on the day of the Sandringham Summit, but the truth of the matter is that she was "hurt and disappointed," by her grandson's decision, according to royal expert Matthew Dennison (via Us Weekly). "Elizabeth's official statement expressed loving finality: 'It is my whole family's hope that today's agreement allows them to start building a happy and peaceful new life.' It was an attempt to reassert control in the interests of damage limitation, and a decisive but dark beginning to a new decade. Elizabeth had never been a sentimental woman; she had acted in the only way she understood," Dennison reveals in his new book.
Dennison went on to write that the queen "had consistently [honored] her father's belief that 'the highest of distinctions is the service of others,' she had placed the monarchy first, safeguarding its mission of service and duty that could never, she was certain, be a part-time calling," according to Us Weekly. After a year went by, Harry and Meghan Markle made the decision to make their plans permanent; they would not be returning to royal life. This decision also caused the queen great sadness, which was expressed in a statement from Buckingham Palace at the time. It seems that, while the queen does have a soft spot for Harry, she also wishes that things played out differently.