Man Arrested For Stalking Taylor Swift At Her NYC Apartment Building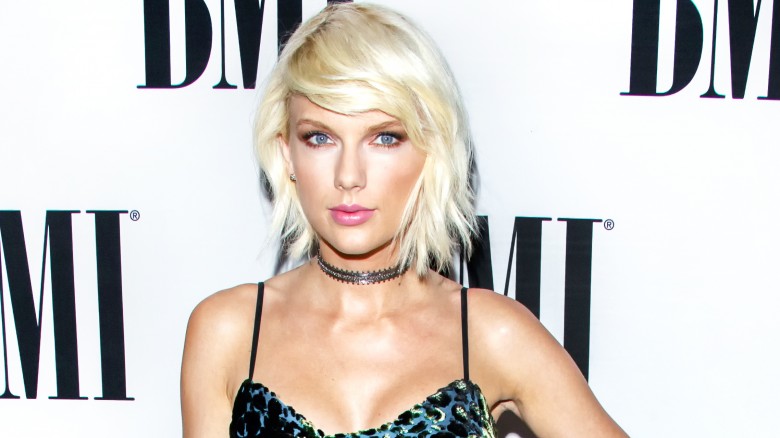 Getty Images
It's going to be hard for Taylor Swift to shake this off.
Page Six reports that a man has been arrested for stalking the pop singer's New York apartment building. The man, who has been identified as 29-year-old Mohammed Jaffar, reportedly had hoped to meet Swift face-to-face.
Court papers assert that Jaffar began stalking the "Blank Space" singer, 27, in December 2016 when he arrived at her apartment building and requested a sit-down meeting with Swift. Jaffar then returned to Swift's residence four more times and was captured on surveillance video in the hallway outside the star's apartment as well as on the building's roof.
According to the publication, the charges against Jaffar allege that the obsessed fan once rang Swift's doorbell for an hour straight, returning the next day to ring it for 45 additional minutes. Jaffar also reportedly called Swift's management company a total of 59 times between Jan. 27 and Feb. 16, 2017.
As you may remember, Swift, who penned the song "Welcome to New York," moved to the Big Apple in 2014. Unlike most New York transplants, Swift opted for a penthouse view, securing a 7 bedroom, 5.5 bathroom space from Lord of the Rings (2001) director Peter Jackson.
Jaffar was finally arrested on March 6, 2017 for stalking and burglary and is being held on a $20,000 bond. A judge has prohibited Jaffar from making any more attempts to contact Swift.
Swift previously experienced some stalker trouble in November 2016 when a man followed her motorcade after a concert in Austin, Texas. The man, named as Frank Andrew Hoover by TMZ, had reportedly contacted her and her family for months prior to the incident, emailing Swift's father messages like, "Without her, I walk the earth alone forever and she'll continue to experience failed relationships that break her heart."
Hoover was arrested and held on $100,000 bail.