Mark Zuckerberg And Wife Priscilla Chan Expecting Another Daughter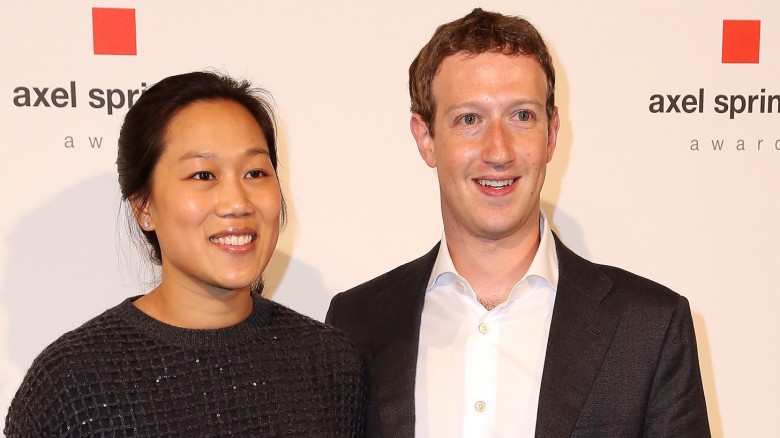 Getty Images
Congratulations to Mark Zuckerberg and his wife Priscilla Chan! The two are expecting their second daughter together.
Zuckerberg, 32, announced the good news on–where else?–Facebook. On March 9, 2017, the Facebook CEO wrote in a lengthy post, "I cannot think of a greater gift than having a sister and I'm so happy Max and our new child will have each other."
Zuckerberg added that both he and Chan, 32, grew up with sisters and learned so much from them. He also said, "We are all better people because of the strong women in our lives—sisters, mothers and friends. We can't wait to welcome our new little one and do our best to raise another strong woman."
Zuckerberg and Chan, who is a pediatrician, welcomed their first child, Maxima Chan Zuckerberg, in November 2015. In a post to Facebook, they wrote, "Your mother and I don't yet have the words to describe the hope you give us for the future."
In the same post, the couple announced the development of the Chan Zuckerberg Initiative, an organization to "advance human potential and promote equality for all children." They also made public their plans to donate 99% of their Facebook shares, valued at around $45 billion, to the cause.
Zuckerberg and Chan married in 2012, after nine years of dating.