The Real Reason Dan Harris Is Leaving Good Morning America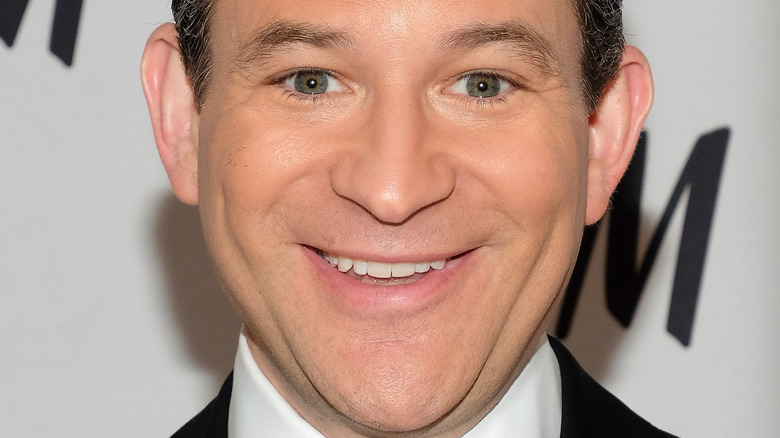 D Dipasupil/Getty Images
Dan Harris is officially leaving "Good Morning America." The journalist announced his departure from the ABC morning show on air on August 8 after serving as an anchor on "Good Morning America: Weekend Edition" since 2011. But his career with ABC actually stretches well beyond that. 
Harris has enjoyed a super lengthy career at ABC News (where that infamous Paris Hilton interview took place in 2011), first joining the news team all the way back in 2000 (per ABC 7) before making his debut on "ABC World News Tonight with David Muir" a year later. TV watchers will also recognize the star for his impressive on-screen résumé, which includes appearances on big time shows including on "Nightline," "20/20," and "500 Questions," as well as appearing on ABC News Radio.
Harris is not just parting ways with "GMA," though. He'll actually be leaving the whole network behind and his decision came before his contract formally came to an end, as he confirmed his final appearance will air in October. But why is Harris really leaving such a high profile gig after so long? Scroll on for what you need to know.
Dan Harris is leaving ABC to focus on his meditation company
Dan Harris won't be resting on his laurels when he officially leaves ABC. The star already has plenty lined up, as he confirmed while announcing his departure on "Good Morning America: Weekend Edition" on August 8 that he's stepping back to focus on the meditation company he founded back in 2013, called Ten Percent Happier.
Harris called it "a difficult decision," but pointed out that he's "been spending a lot of time on [his] extracurricular gig," which he also described as his "side hustle." He continued, "It's been a lot to juggle and even though I'm a public proponent of work-life balance, if I'm honest, I've struggled to follow my own advice."
Harris added that he asked ABC to "let [him] out of his contract early" and said the network's decision to do so "was unusually gracious," which was something he was "super grateful" for. It certainly sounds like there's no bad blood here, as the anchor then added, "I love ABC News, I've been here for 21 years. I became an adult here, although some of my co-hosts may dispute that." He went on to call anchoring the weekend edition of "GMA" "one of the highlights of [his] life" as he gushed over his co-workers.
Per The Hollywood Reporter, Harris founded Ten Percent Happier after suffering a panic attack while filming a 2004 episode of "Good Morning America." We're wishing him all the best on his next venture!