The Real Reason Taylor Armstrong Left The Real Housewives Of Beverly Hills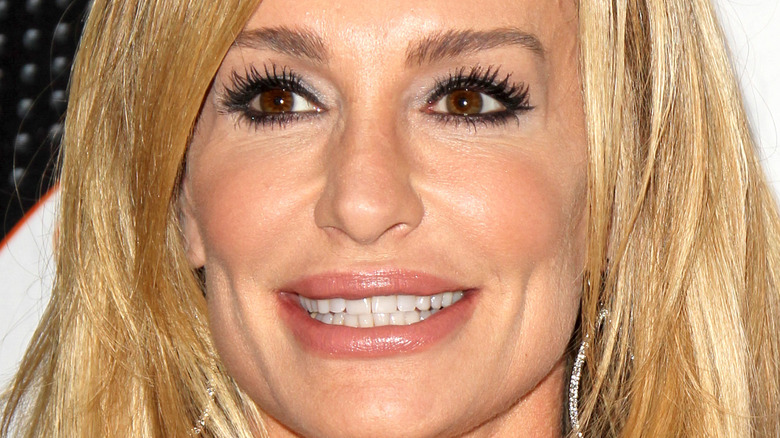 Shutterstock
Taylor Armstrong is one of the original stars of "The Real Housewives of Beverly Hills," but she didn't stay on the show nearly as long as fellow OGs Lisa Vanderpump and Kyle Richards did. Taylor starred in the first three seasons of the Bravo reality show, which started in 2010, per IMDb. In addition to LVP and Kyle, Taylor's co-stars at the time were Adrienne Maloof, Camille Grammer, Kim Richards (Kyle's sister), Yolanda Hadid Foster, and Brandi Glanville.
"RHOBH" viewers witnessed Taylor's high's — a lavish birthday party for her then 4-year-old daughter Kennedy — and her lows, after her husband Russell Armstrong died by suicide just ahead of the show's second season.
In 2014, In Touch Weekly reported that Taylor was "no longer a Real Housewife of Beverly Hills" after she was missing from promo clip a few months after she claimed to executive producer Andy Cohen that Bravo's network executives didn't like her "dark" storylines, which included her allegations that her late husband physically abused her and left her with a financial mess after his death. But later, Taylor revealed the real reason she left the show. Read on.
If you or anyone you know is having suicidal thoughts, please call the National Suicide Prevention Lifeline​ at​ 1-800-273-TALK (8255)​.
If you or someone you know is dealing with domestic abuse, you can call the National Domestic Violence Hotline at 1−800−799−7233. You can also find more information, resources, and support at their website.
Taylor Armstrong revealed she needed time to 'find' herself after her personal tragedies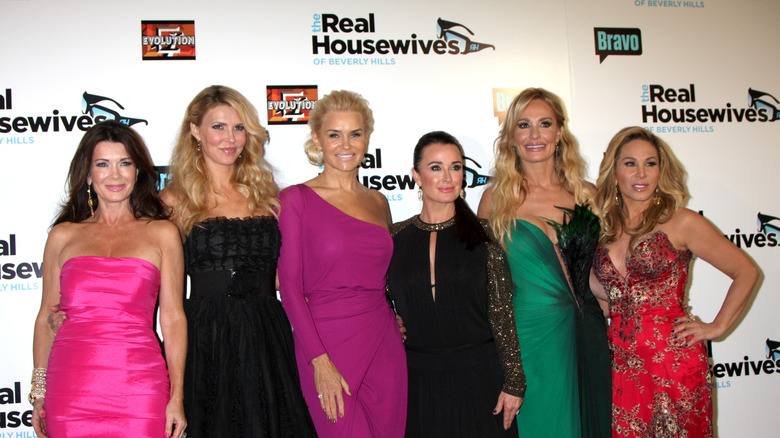 Shutterstock
Taylor Armstrong made a few cameos on "The Real Housewives of Beverly Hills" after she exited the show at the end of Season 3. But she only recently explained her decision to leave the long-running reality show. When speaking on "Life After Bravo" in 2020, Taylor explained that she felt the need to get away from the reality TV spotlight, especially as her daughter got older.
"After Season 3 and all that I was going through in my life, I decided I needed to take some time away from L.A. and all of the paparazzi," she said. "It was a little bit frightening for a while 'cause I couldn't go anywhere and I had my little girl and I wanted to take her away for a while and not have her exposed to people constantly yelling and asking me questions about what had happened, and so I took her to Vail, Colorado. ... I just needed some time up on that mountain to let go of what had happened and try to find myself again."
She also expressed gratitude for her "Real Housewives of Beverly Hills" co-stars who were there for her as she struggled with her marriage as well as in the aftermath of her husband's death. Taylor referred to the "RHOBH" ladies as "family."
Taylor Armstrong has moved way past her days as a Real Housewife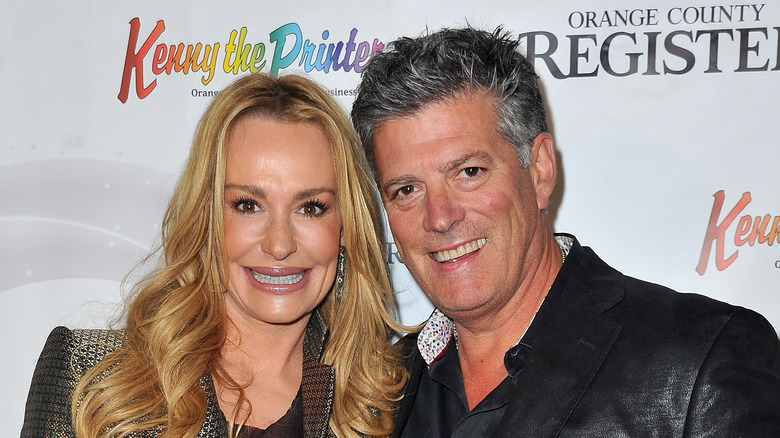 Jerod Harris/Getty Images
Taylor Armstrong did find love and happiness after leaving the "Real Housewives" franchise. In April 2014, she married attorney John Bluher, per Us Weekly. "I definitely believe the universe put John in my path for a reason. We were meant to be," Taylor told People of her marriage. "John loves me for exactly who I am. I just know there will never be enough days with him."
Taylor also continues to work to raise awareness for domestic violence. In the past she has worked as an advocate for sufferers of abuse through the 1736 Family Crisis Center, per The Huffington Post.
And as for Kennedy, she is now a teenager. Taylor told Bravo's The Daily Dish that the now 15-year-old is "glued" to her phone and spends most of her time in her room, just like "a typical teen." "She's an incredible athlete," the "RHOBH" alum added. "It's been so fun watching her grow. "