Lindsay Lohan Hints At New Fashion Line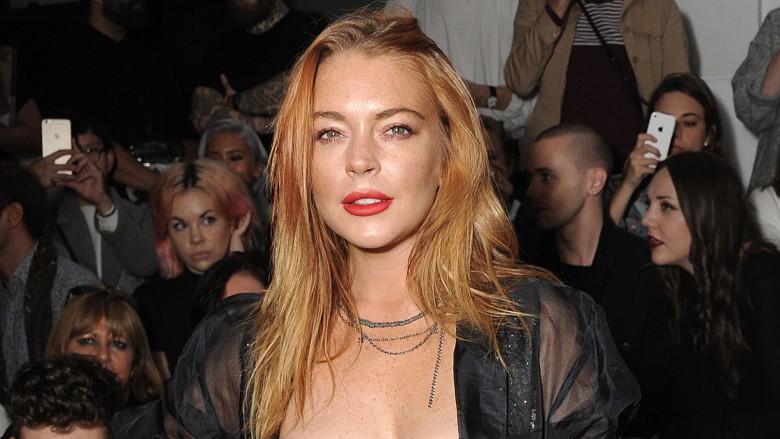 Getty Images
Prepare yourselves for Lindsay Lohan's latest venture: fashion.
The Mean Girls star took to Instagram to share a black and white shot of herself, adding, "New Fashion Line coming soon." In the photo, Lohan's head and part of her face is wrapped in a dark scarf embellished with small crystals.
As People magazine notes, many of the photo's comments suggest that Lohan is wearing a hijab, prompting others to write the Arabic phrase "Mashallah," meaning "God has willed."
On British talk show Good Morning Britain, the 30-year-old, who alleged that she had been racially profiled at an airport for wearing a headscarf, shared that she has been studying the Quran and may potentially convert to Islam.
However, this is not the first time the Parent Trap actress has attempted a career in fashion. In 2008, Lohan launched her very own line of leggings called 6126. She also took on the role of artistic advisor for fashion house Emanuel Ungaro in 2009.
Lohan even managed to turn her strange new accent into a series of sweatshirts and t-shirts benefiting Caudwell Children and AFAD.
Regarding the apparel, Lohan told Nylon, "I am currently putting out as much love and positivity into the universe right now as possible, and thought this would be the perfect way to make lemons into lemonade."
No word yet on when Lohan will officially debut her new fashion line.