Patrick Stewart Fosters Adorable Homeless Pit Bull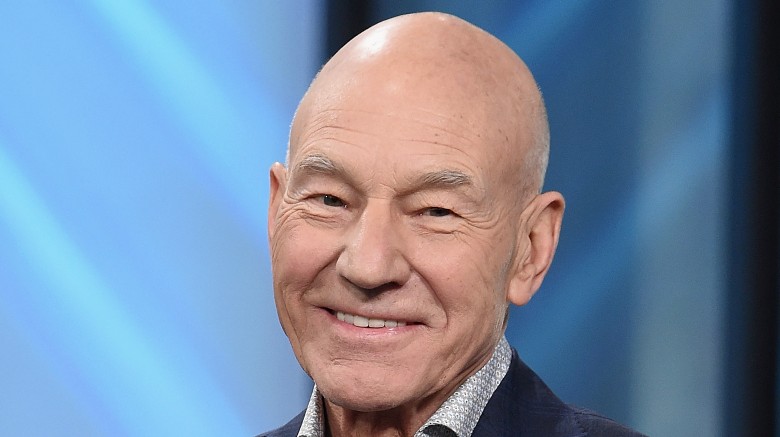 Getty Images
X-Men star Sir Patrick Stewart has now added doting dog dad to his resume. The 76-year-old and his wife, Sunny Ozell, are fostering a sweet pit bull named Ginger.
Stewart took to Instagram to share the news by posting a video that Ozell captured. The clip shows the moment they welcomed Ginger into their home and, by the looks of it, Stewart was instantly enamored. The pooch smiled and licked Stewart's face, to which he adorably responded, "Thank you for that. That was a very nice greeting."
Stewart captioned the video, "Thanks to @ASPCA and @wagsandwalks, @madameozell and I are finally fostering our 1st pitbull! Meet Ginger. I'm in LOVE."
Ozell likewise is smitten with Ginger. She shared a video of her own on Instagram of their new "60 pound lap dog." According to Ozell's caption, the couple—who married in 2013—has been wanting to foster for quite some time. "We've loved pit bulls since meeting our neighbor pibble Sadie, and fostering is a great way for us to love this beautiful breed. Thank you @aspca and @wagsandwalks for connecting us with this gorgeous being. We're already in love. #adoptdontshop"
Wags and Walks is a non-profit rescue that is "dedicated to reducing the number of dogs in Los Angeles shelters by finding them loving, forever homes." Tom Brady and Gisele Bündchen also adopted a dog from Wags and Walks last year.