The Real Reason Mandy Patinkin Left Criminal Minds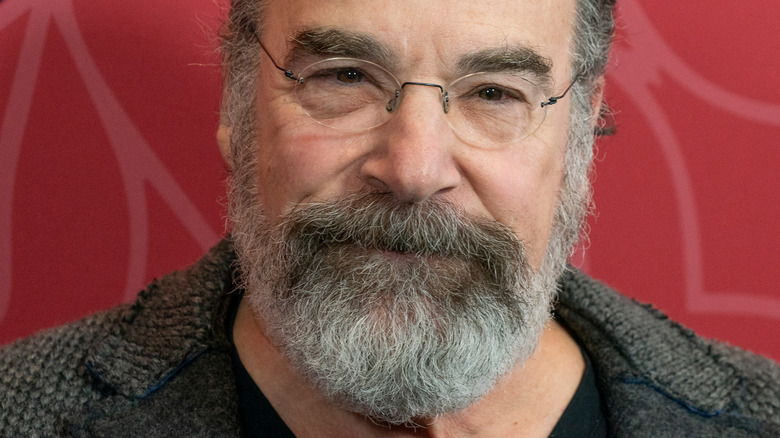 Shutterstock
American television fans have long been familiar with "Criminal Minds." The show wrapped its fifteenth and final season in February 2020 after 324 episodes, according to IMDb. During its run, the CBS show entertained its viewers with storylines full of suspense and striking character developments.
But "Criminal Minds" also saw many departures — some surprising, others anticipated. Over its course, several actors, such as Thomas Gibson, Shemar Moore, A.J. Cook, and others, left the show due to various reasons. Even with its many character exits, the show had a pretty good run for 15 seasons.
One of the show's major stars, Mandy Patinkin, who played Agent Jason Gideon, announced his departure in 2007, per Entertainment Weekly. To say that his departure caused a stir is an understatement, considering his character had really settled into the plot. So, what exactly was the real reason behind Mandy Patinkin leaving the show? Here's more on his exit from "Criminal Minds."
Mandy Patinkin called his 'Criminal Minds' role a 'mistake'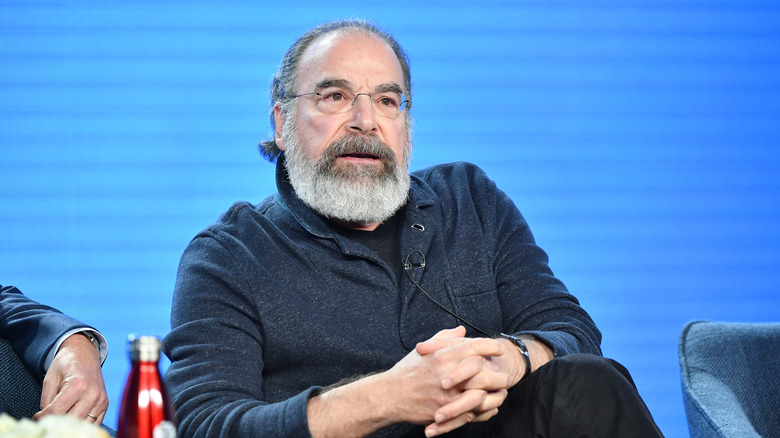 Amy Sussman/Getty Images
Mandy Patinkin's character, Jason Gideon, retired from the show due to mental health issues after his girlfriend's murder, per Distractify. With Patinkin having moved on, he doesn't hold much fondness for his role in the show. In fact, he even thought it was a mistake.
During a 2012 interview with New York Magazine, Patinkin opened up about what he actually thought of his role in "Criminal Minds" and the show in general. "The biggest public mistake I ever made was that I chose to do 'Criminal Minds' in the first place," he revealed. "I thought it was something very different. I never thought they were going to kill and rape all these women every night, every day, week after week, year after year. It was very destructive to my soul and my personality. After that, I didn't think I would get to work in television again."
Patinkin's creative differences with "Criminal Minds" led to his exit. The next time he'd take a similar role, Patinkin would be aware of the show's violence and the messaging behind it. For him, the part of Saul Berenson in Showtime's "Homeland" was a welcomed change.
Mandy Patinkin has grown more aware of the impact of his roles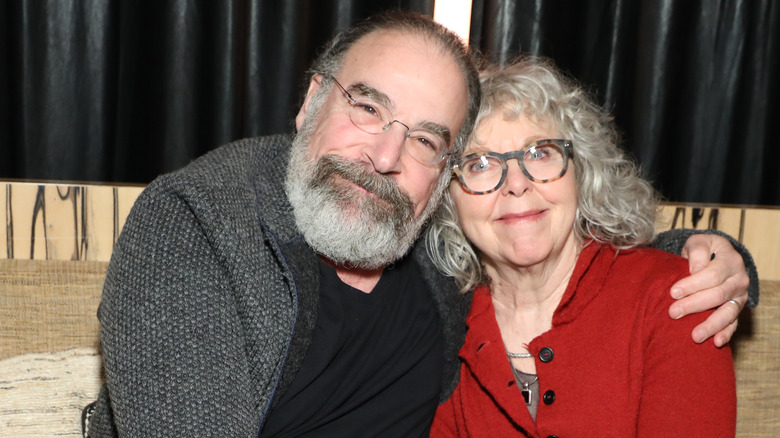 Monica Schipper/Getty Images
Mandy Patinkin has starred in four television series in his long career. Other than "Homeland" and "Criminal Minds," he took a leading spot in "Chicago Hope" and "Dead Like Me," per IMDb. Unfortunately, his jobs in those series didn't last too long. Patinkin starred in "Chicago Hope" before "Criminal Minds," and it was called off in 2000 after six seasons, according to IMDb. 
However, he left it in 1995, and he knew that's exactly what he wanted. "My kids were little, we were working ­sixteen-hour days, and I never got to see them," Patinkin, who shares two children with wife Kathryn Grody (pictured above), told New York Magazine in 2012. "Dead Like Me" was canceled in 2004 after two seasons. 
As Patinkin grows into his career, he knows that he has to represent his values. Speaking about violence in "Homeland," Patinkin told the outlet that the message behind "Homeland" is quite different from that portrayed in "Criminal Minds," which makes him more comfortable with the show. "I'm not making a judgment on the taste," he said. "But I'm concerned about the effect it has. Audiences all over the world use this programming as their bedtime story. This isn't what you need to be dreaming about. A show like 'Homeland' is the antidote. It asks why there's a need for violence in the first place."