Maggie From The Nanny Is Unrecognizable Today
From its original premiere in 1993, television sitcom "The Nanny" became an instant success. The show's premise revolved around comedian Fran Drescher acting as a door-to-door cosmetics saleswoman who gets hired as a nanny for playwright Maxwell Sheffield, played by Charles Shaughnessy. Between the will-they-won't-they relationship plotlines between Max and Fran, the quirky butler, and Drescher's creative fashion sense, "The Nanny" has managed to cement itself as a defining cultural part of the '90s.
Throughout the show's six seasons, Fran takes care of the three children — from Maxwell's previous marriage — allowing viewers to watch along as they grow up and experience life's moments. Maggie is the eldest Sheffield child, played by Nicholle Tom, followed by Brighton (Benjamin Salisbury) and Grace (Madeline Zima). After "The Nanny" ended in 1999, Tom continued with her acting career, although she might be harder to spot for fans of her prominent role as Maggie Sheffield. Keep reading to see what she looks like now.
Nicholle Tom from The Nanny is all grown up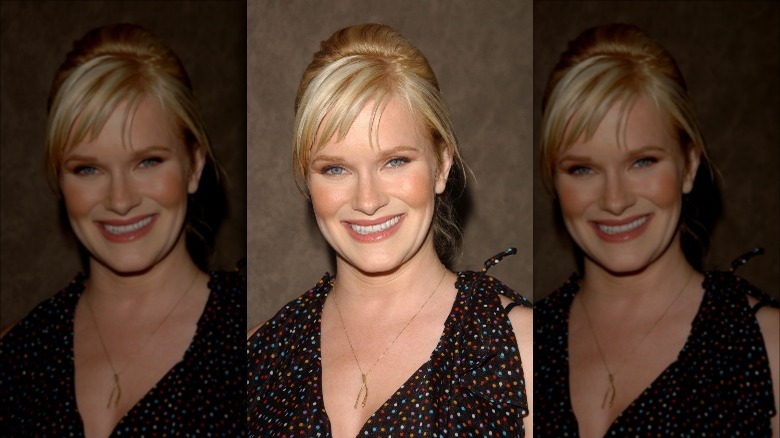 Shutterstock
Best known for her part as the oldest daughter, Maggie Sheffield, on the popular '90s sitcom "The Nanny," actress Nicholle Tom has also appeared in various roles over the years. From 1998 to 2006, she took an animated role, lending her voice to DC Comics as Supergirl — including several iterations like "Justice League Unlimited" and "Superman: The Animated Series."
As her role of Supergirl came to a close in 2006, Tom did an interview with The Star Scoop, where she spoke about her interest in films and the future. "I'd really like to do a sexy film, where I play a sexy character. I'd like to do a suspense thriller...I've always just loved to pretend and create new characters, and I'm a very competitive person," she said. "I like to challenge myself, and I think that the challenge has been one of the reasons why I've really stayed in it. It's exciting, and sad, it's everything wrapped into one business. I wouldn't want to do anything else with my life."
Nicholle Tom is a relatively private actress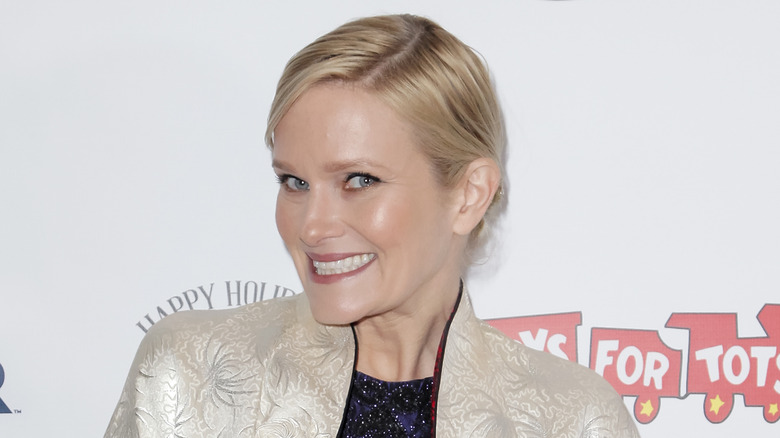 Tibrina Hobson/Getty Images
Although Nicholle Tom has maintained acting roles over the past few decades, she lives an overall quiet life — in terms of publicity and media appearances. Her former co-stars on "The Nanny" have expressed a range of opinions about their time on the show, including actor Daniel Davis (Niles the butler) loving his role. While Tom has stayed silent for the most part about her best known acting role, her onscreen sister Gracie, played by Madeline Zima, felt mistreated as a child actress.
"There were other experiences on other sets where people treated me kindly. I worked when I was 5 years old on 'The Hand That Rocks The Cradle' and everybody was wonderful to work with on that set. People treated me as they should have — because I was a child," Zima told TV Page in 2013, as reported by CheatSheet. "There was just a kindness and a sensitivity that didn't exist on the set of 'The Nanny.' They treated me more like a prop than like a human being. At a certain point I can't pretend like it was some great experience anymore."