Inside Criminal Minds Star AJ Cook's Journey To Regain Her Vision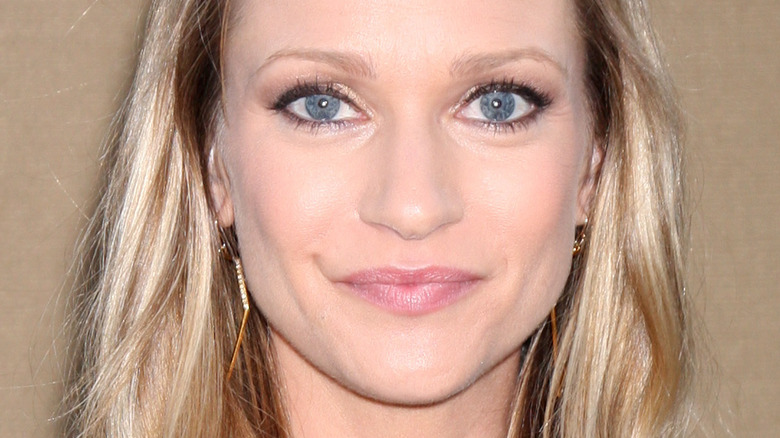 Shutterstock
Actor AJ Cook was an integral part of the cast and storyline of the long-running drama series "Criminal Minds." As Jennifer "JJ" Jareau, she appeared in every single season of popular show's 15 seasons. Her character was a wholesome former cheerleader from the Midwest who made it all the way to the BAU.
As JJ, Cook was a role model for young girls everywhere who dream of a career in law enforcement. She was strong yet feminine, smart yet sweet. It was hard not to root for JJ, and Cook's portrayal of her was pitch-perfect. She was just 27 years old when she was cast on "Criminal Minds" in 2005 and had been acting for eight years at that point, per IMDb. Today, she's married and a mother to two sons, living in South Beach, California. "Living at the beach has been a lifesaver for me and how I function, especially while working and after being around intense energy all day," she told Southbay Magazine in 2020. "I love it here. We got very lucky with having great neighbors, and it's been so wonderful for our boys."
But Cook didn't always have it so easy — when she was a child, she dealt with life-changing issues due to her vision. Keep reading to find out the inside story of how "Criminal Minds" star A.J. Cook struggled to regain her eyesight.
AJ Cook got bullied as a kid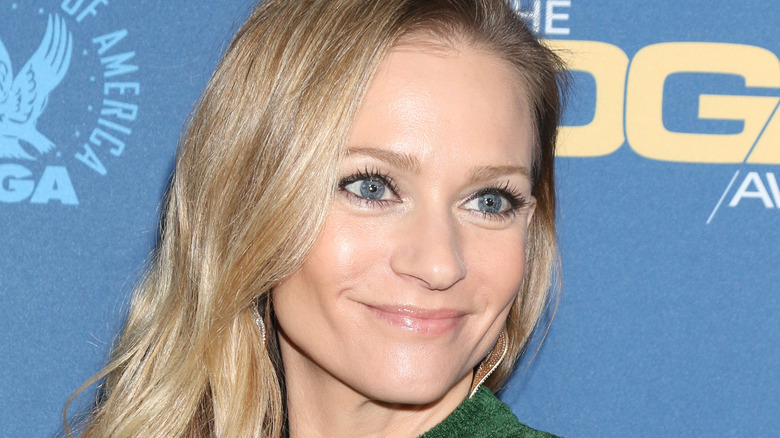 Shutterstock
AJ Cook was born in 1978 in Oshawa, Ontario, Canada. She had a pretty typical upbringing with her parents and three siblings —at least, that is, until second grade when Cook was diagnosed as legally blind due to severe astigmatism. 
When a person is affected with severe astigmatism, it can affect the person's life daily. This is caused when the cornea of the eye is shaped irregularly, and burred vision is one symptom. Those affected can also have fairly intense headaches due to their condition, as Vision Center explains. Cook was able to correct her issue when she was young with thick-lensed "coke bottle" style glasses, telling VIVA Magazine, "The worst moment for me was in second grade right after getting those glasses. [I was] new to the school and I didn't know anyone. There was a buddy reading program where the older kids would come and choose their younger partner. I was always the last to be picked; it gave me so much anxiety every time that I get sweaty palms just thinking about it all over again." She also revealed that her older brother also struggled with his eyesight.
Cook later got contact lenses in the sixth grade, which helped immensely. The actor was even able to take on competitive dancing growing up, and she eventually taught dance lessons back home in Canada. But once she began working regularly on "Criminal Minds," Cook began looking for a more permanent correction of her vision.
AJ Cook had a surgical procedure to fix her vision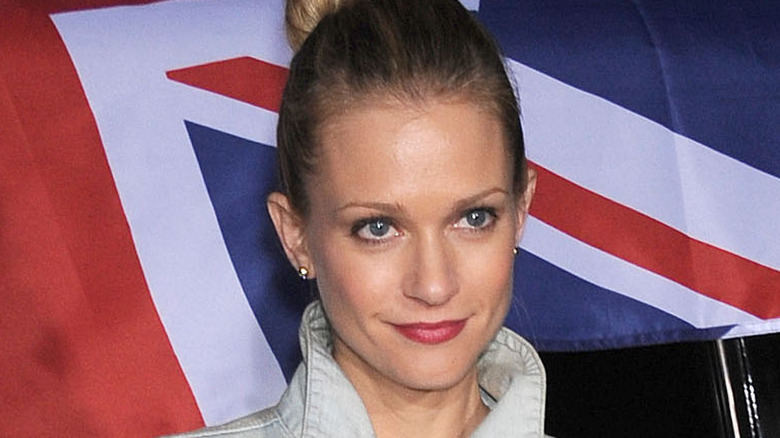 Shutterstock
AJ Cook got by just fine with her thick-lensed glasses and contact lenses from second grade until 2007 when she decided to seek out a more permanent fix for her vision-limiting severe astigmatism, 
Cook had a procedure called "Visian ICL," during which an implantable Collamer lens, per Discover ICL, gets inserted behind the irises. The surgery is designed to improve both nearsightedness and severe cases of astigmatism. Because Cook's astigmatism was so severe, she was a prime candidate for this surgery. Cook was so happy with the results of her vision correction surgery that she appeared in a promotional video for her doctor (via YouTube). She also gushed to VIVA Magazine, "It's the best thing I've done. It's been such a blessing for me."
Even since Cook had surgery on her severe astigmatism, she no longer needs her "coke bottle" glasses or contact lenses to see 20/20, and it's great to hear how the surgery has changed her life for the better.