The Tragic Death Of Alfred Hitchcock's Daughter, Actor Pat Hitchcock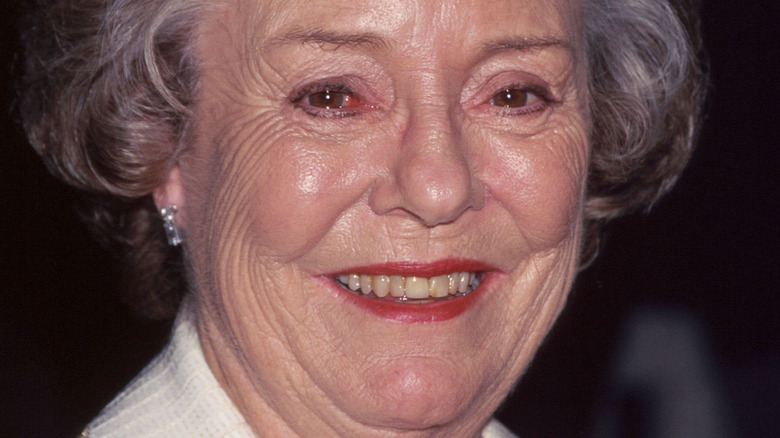 Evan Agostini/Getty Images
Pat Hitchcock, actor and the daughter of director Alfred Hitchcock, died at 93 years old on August 9, Variety reported. Pat leaves behind three daughters — Mary Stone, Tere Carrubba, and Katie O'Connell-Fiala — who she shared with her husband Joseph E. O'Connell, Jr., who died in 1994. The Hollywood Reporter notes that Pat also leaves behind six grandchildren, Kelly, Kate, Caitlin, Trisha, Samantha, and Chris, as well as eight great-grandchildren, Ava, Maddie, Scarlett, Charlotte, Whitley, Cole, Joey, and Jamie.
Katie confirmed Pat's death, per Variety, saying that her mother died in Thousand Oaks, California, but did not reveal the cause of death or release a statement. Born in London, England's South Kensington back on July 7, 1928, according to IMDb, Pat (or Patricia) was the only daughter of Alfred and his wife, screenwriter and film editor Alma Reville.
In light of Pat's death, the public is looking back at her contributions to the entertainment industry as well as what she had to say about her famous father. Read on as we do the same.
Pat Hitchcock appeared in her father's films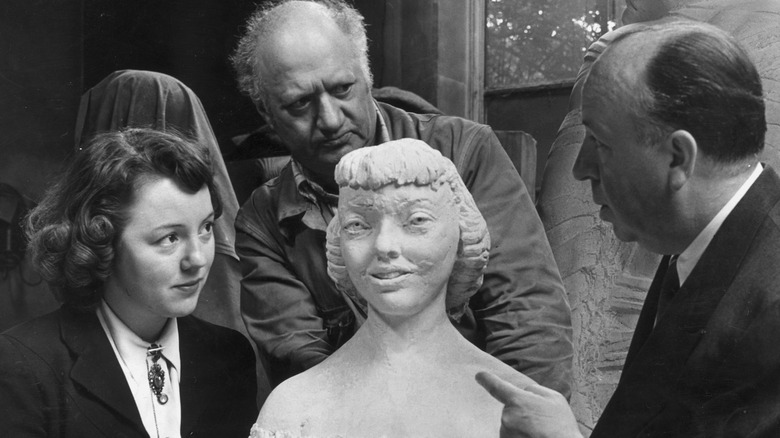 Fred Ramage/Getty Images
Legendary (and controversial) director, the late Alfred Hitchcock, may still be the most famous member of the Hitchcock family. However, his daughter Pat Hitchcock was also an accomplished show-business professional. According to IMDb, she started working on the stage before appearing in 1949's "The Case of Thomas Pyke" in her first on-screen role. Over the years, she went on to pop up in a number of her father's films such as "Strangers on a Train," "Stage Fright," and "Psycho."
However, that doesn't mean that Pat's father "believed in nepotism." She told The Washington Post that if he had, she would "have worked a lot more." She explained, "He never had anyone in his pictures unless he believed they were right for the part. He never fit a story to a star or to an actor." Pat added, "Often I tried to hint to his assistant, but I never got very far. She'd bring my name up, he'd say, 'She isn't right for it,' and that would be the end of that."
Pat also revealed another side of her father while talking to the Television Academy Foundation. "'Alfred Hitchcock Presents' really brought my father to the public because they got to see him ... He got to show his sense of humor, and he used to say, 'if you didn't have a sense of humor about anything that happened in life, you may just as well quit.'" Wise words. Our condolences go out to Pat's family, friends, and fans.