NCIS Star Pauley Perrette Opens Up About Her Time On Broke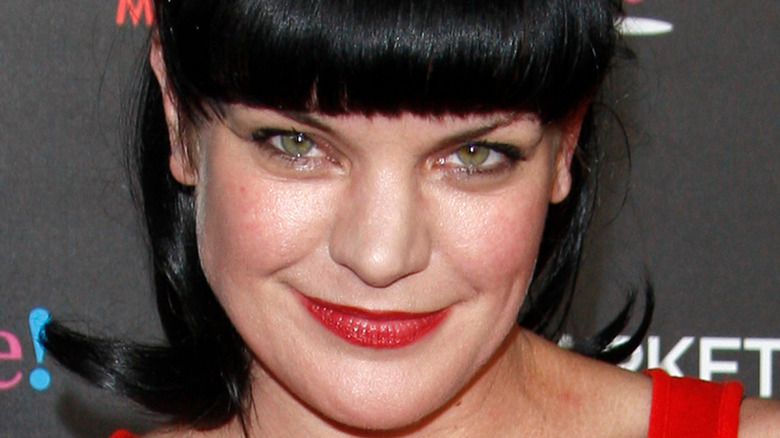 Shutterstock
Pauley Perrette is known to crime television fans as Chief Forensic Scientist Abby Sciuto on the popular CBS series "NCIS." Perrette left the long-running drama back in 2018 after 15 years entertaining audience members with her quirky and bubbly personality, but she claimed it was for disturbing reasons. In May of that year, the actor tweeted, "I've been supporting anti-bullying programs forever. But now I KNOW because it was ME! If it's school or work, that you're required to go to? It's horrifying. I left," she said, possibly insinuating her reason for quitting "NCIS," per Deadline. She further alleged: "Multiple Physical Assaults. I REALLY get it now. Stay safe. Nothing is worth your safety. Tell someone." 
In 2019, she left a cryptic post on Twitter. She wrote, "NO I AM NOT COMING BACK! EVER!...I am terrified of [Mark] Harmon and him attacking me. I have nightmares about it." Vanity Fair reported that in 2016, drama with Harmon's dog came to light — he brought the dog on set, where it allegedly bit a crew member. And despite the cast's preferences to not have the pet on set after that incident, Harmon continued to bring his dog.
Leaving "NCIS" didn't force Perrette to shy away from the spotlight: She continued acting and even starred in another CBS show, "Broke." Keep scrolling to find out how she felt about performing in the sitcom, which seemed to be an entirely different experience than the one she allegedly had on "NCIS."
Pauley Perrette was eager to do a sitcom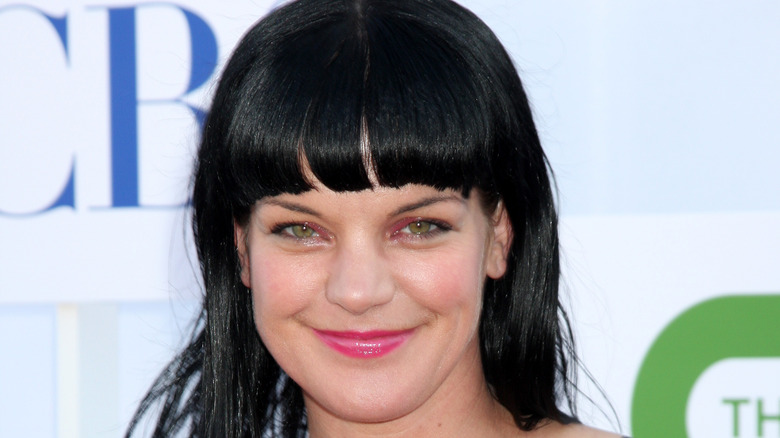 Shutterstock
Pauley Perrette could have retreated into retirement after leaving "NCIS," especially due to how traumatized she says was from her experience per her tweet. However, she thankfully didn't let the situation keep her down and decided to sign onto the CBS sitcom, "Broke," which ran for one season in 2020. In an interview with TV Insider, the actor explained the reason why she joined the cast: "I wanted to do a comedy. Either that or retire." When asked if retiring was actually on the table, Perrette jokingly responded, "I was going to drink beer with my three dogs and watch television. My family, friends and pastor didn't think it was the best idea." 
In "Broke," Perrette played a single mom raising her son on her own — until things took a turn for the (hilariously) worse when the character's estranged sister and brother-in-law showed up needing a place to crash after losing all their money. Even with it's short, one-season run, Perrette couldn't have felt more grateful for the experience to star in the sitcom. In fact, she took to Twitter to express just that. "This show restored my faith in people, in this industry," Perrette wrote. "SO GRATEFUL...Healed me. Changed me. Made me whole. So Blessed." 
Once "Broke" finished, Perrette did end up retiring, but she was happy to have had the experience to participate in the sitcom first and was "proud" of her work, she tweeted.
What's next for Pauley Perrette?
Now that Pauley Perrette is happily retired, she isn't just sitting around twiddling her thumbs. She started with a bold decision to give herself a bit of a makeover. In October 2020, she asked her Twitter followers if they had any recommendations for places to tattoos and piercings in Los Angeles. Perrette explained that she was ready to switch up her look after no longer being under contract and forbidden to do so. "I'm finally (after over 4 decades!!!) not under contract to a studio or a record company or a modeling agency and can do WHATEVER I WANT! I WANT new tattoos & piercings!" As of July 2021, she's also rocking rainbow hair.
Perrette keeps her fans updated on her day-to-day life via Twitter and by posting fun things that have happened to her on YouTube. On Twitter, she often shares info about her rescue dogs and the things she is learning after retirement. For example, she discovered that the nature of some Hollywood friendships has changed since she left acting. "The most interesting thing about saying you are retired is checking who is or who is not still your friend. (SHE CAN'T HELP MY CAREER NOW?!?!?!) Fascinating! And VERY TELLING!" she tweeted on April 23, 2021. Ultimately, Perrette says she is enjoying retirement and is selective in who she answers to. "I only answer to God and animals and plants now," she wrote in October 2020. "WOOT!!!"