Celebs You Didn't Know Have Accents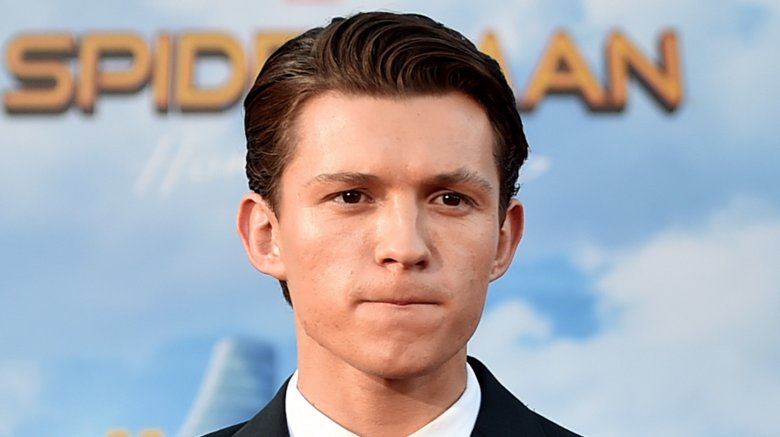 Getty Images
Being an actor is kind of like being a chameleon, except not only do you have to change your outer appearance, but you often have to change the way you talk, too. That's not as easy as it might sound, but when you're at the top of the game like these celebs, you can pull off an accent so well that audiences have no idea it's not your native tongue. In fact, some of these stars became so good at changing their accents that they forgot how they used to talk. Talk about an identity crisis.
Margot Robbie
Actress Margot Robbie is known for her breakout role in The Wolf of Wall Street followed by star turns in Suicide Squad and I, Tonya. While all those characters spoke with impeccable American accents — complete with regional dialects – Robbie is an Australian who got her start on the Aussie soap opera Neighbours. You wouldn't know it by how well she nailed a Brooklyn accent while acting alongside Leonardo DiCaprio in The Wolf of Wall Street. With that kind of talent, it's no wonder she's well on her way to dominating Hollywood.
Christian Bale
Despite starting out as a child actor in the '80s, Christian Bale didn't become a household name until his critically-acclaimed portrayal of Batman in Christopher Nolan's The Dark Knight trilogy. While playing the billionaire playboy dedicated to fighting crime in a rubber suit, Bale also had notable roles in 3:10 to Yuma, Terminator Salvation, Public Enemies, and The Fighter. All of these involved American characters, so what many moviegoers don't realize is that Bale is actually British. According to The Atlantic, Bale rarely taking parts that require him to use his native accent. It's a good thing Bale is so bloody convincing as Batman, because DC Comics fans can be a little touchy when it comes to superhero movies.
John Boyega
With The Last Jedi flying past the $1 billion mark at the box office, John Boyega's character Finn — a Stormtrooper who decides to abandon his post to join the rebellion — has now appeared in two Star Wars movies and cemented himself as a part of the classic franchise. However, audiences might be surprised to learn that the actor beyond the heroic and humorous Finn is as British as his co-star Daisy Ridley. You'd never know it by watching him in the latest Star Wars films, but if you happen to catch Boyega making the talk show rounds, you'll quickly notice that he sounds nothing like his character from a galaxy far, far away.
Tom Holland
After making his debut in Captain America: Civil War, then blowing away the competition with Spider-Man: Homecoming, it's safe to say that Tom Holland's version of the wall crawler will be sticking around for a while. (Marvel has already told us as much.) While Holland has brought a youthful spunk and renewed energy to the Queens-based superhero, moviegoers may not realize this Spidey is all kinds of British. In fact, an entire scene had to be reshot after Holland forgot to use an American accent while filming Spider-Man: Homecoming, reported CinemaBlend. That sounds bad until you realize Holland has an even bigger problem: dropping spoilers. So if you happen to hear a young British lad talking about the Avengers before you see Infinity War, you might want to cover your ears.
Charlie Hunnam
Charlie Hunnam rose to fame, and Hollywood hunk status, thanks to his role as Jax Teller on the FX series Sons of Anarchy. As an outlaw torn between his conscience and a biker gang with deep family ties, you'd have no reason to believe Hunnam wasn't a northern California native. He also appeared in sci-fi-blockbuster Pacific Rim where, again, you'd just assume the dude was American. However, Hunnam is British and grew up in the town of Newcastle where his dad was rumored to be a local gangster (which the actor denies.) As far as Hunnam's accent goes, it's no longer as prominent as it was when he appeared on the short-lived Judd Apatow series Undeclared. According to Hollywood.com, the Sons of Anarchy bad boy actually had to hire a dialect coach to help him lose his "American accent" after he was cast in Arthur: The Legend of the Sword. That had to be weird.
Robert Pattinson
When the Twilight series made its successful transition from best-selling books to blockbuster films, actor Robert Pattinson quickly became a household name after landing the lead role of Edward Cullen, a seemingly young vampire living in the Pacific Northwest who falls in love with high school student Bella Swan. If you only watched the films, you'd just assume Pattison is just another American actor who can maybe use a little more sunlight, but truth be told, he's British, which eagle-eyed Harry Potter fans already knew thanks to his small, but pivotal part in Harry Potter and the Goblet of Fire.
Idris Elba
While Idris Elba continues to find his groove at the box office, the actor is probably best known for his breakthrough role as Stringer Bell on HBO's critically-acclaimed series The Wire. As Bell, Elba plays a complex drug boss attempting to rule the streets of Baltimore. The actor blends right in with his fellow castmates, some of whom grew up in some of the toughest cities in America, so fans may be shocked to learn that Elba is actually British. 
His convincing run in The Wire is even more impressive considering producers dubbed over his voice in a film that he made in the '90s because his American accent was so bad. Fortunately, Elba took the setback in stride, and now he's one of the busiest working actors in Hollywood.
Hugh Jackman
Hugh Jackman made his Hollywood debut after a last-minute casting change placed him in the role of the iconic Marvel character Wolverine in Bryan Singer's X-Men in 2000. Since then, Jackman has been synonymous with the surly Canadian mutant, and it took 17 years before he walked away from the character, while simultaneously bowling over fans and critics, in Logan. If you only know Jackman from the X-Men movies then you'd probably never guess he's Australian. Don't feel too bad if that caught you off guard; Jackman actually got so good at becoming Wolverine that he had to practice his native Australian accent for the movie Chappie. Crikey! 
Andrew Lincoln
Despite a ratings slump in its eighth season, The Walking Dead has been a pop-culture juggernaut for AMC. Based on the popular comic book series, the show stars Andrew Lincoln as Georgia sheriff Rick Grimes, who struggles to survive a zombie apocalypse with his wife, son, and revolving cast members. While his character speaks with a distinct Southern drawl, Lincoln is actually so British that his real name is Andrew Clutterbuck. According to The Guardian, his agent made him change his last name because "it made him sound like a hobbit." You don't get much more British than that.
The Hemsworth Brothers
First off, you might not know that there are actually three Hemsworth brothers. While Chris and Liam found fame in the Marvel and Divergent franchises, respectively, oldest brother Luke has been rebuilding his acting career on the hit HBO series Westworld. But if you only catch the Hemsworth brothers on the big (and small) screen, where they predominantly speak with American accents — and whatever Shakespearean space god accent Thor uses — then you might not know that they're native Australians. 
In an odd twist, E! News reports that Luke was the first to make it big after landing a role on the popular Aussie soap opera Neighbours. Luke later walked away from the acting scene, but Chris and Liam followed in their old brother's footsteps, soon becoming two of the biggest Hollywood heartthrobs. Not bad for a couple of guys who used to repair floors down under.