How Old Was Monica Lewinsky During The Bill Clinton Scandal?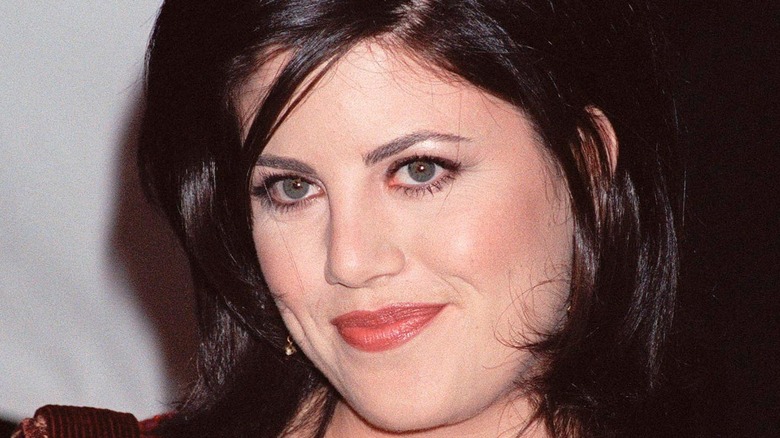 Shutterstock
If you weren't born in the '80s or '90s, you might glance past a picture of Monica Lewinsky without a second thought. However, for those of us who were born more than two decades ago, the name Lewinsky is synonymous with the most well-known sex scandal to ever ensnare a sitting U.S. president. And while it certainly wasn't the only scandal to rock the White House, it is memorable in its own right. Here's a few details. Monica Lewinsky, before she became known for her sexual relationship with former President Bill Clinton, was a barely post-grad intern and was looking to advance in the office of President Clinton's Chief of Staff, Leon Panetta. 
Ironically Panetta would come out unscathed and move on to serve in several political offices, including President Barack Obama's Secretary of Defense from 2011 to 2013. Unfortunately neither Lewinsky nor President Clinton would be so lucky. By 1998 everyone was laying their cards on the table and abandoning ship where the president was concerned. Most notably, Lewinsky herself would be given immunity for her testimony of what really happened between her and the president, per CNN. 
So, how old was the brunette bombshell when she started seeing the president? Keep scrolling to find out!
Monica Lewinsky started interning in 1995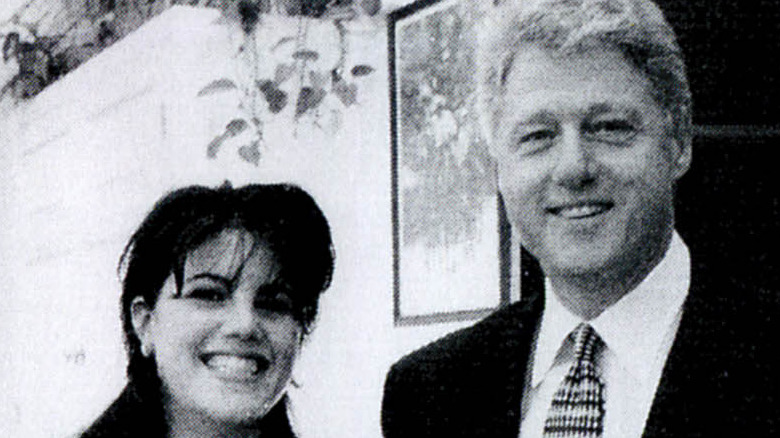 Getty Images/Getty Images
In 1995, Monica Lewinsky was a brand new intern with no pay and high hopes of climbing the ladder of politics when President Bill Clinton would change her life forever. His ardent attention would turn into a sexual relationship quickly and would last two years before the scandal would pull them down. At 21, Lewinsky was young, ambitious, and naïve enough to picture a relationship with the married president leading to dreams she wanted to fulfill, per CNN. 
Unfortunately for Lewinsky, it became the epitome of a social and media blunder before the two ever became social media. Plastered all over every newspaper worth its salt were pictures and headlines that painted both Lewinsky and the president into a spotlight neither of them wanted to sit under. Too many of them, though, threw blame at Lewinsky despite the fact that — though consensual — this was a sexual relationship between an impressionable young 20-something and a married man in a position of authority. 
And while the president, according to Time, stood before America and famously said, "I did not have sexual relations with that woman, Miss Lewinsky," no one was buying it. And although Matt Druge's Drudge Report, via Politico, would allege that Lewinsky had clothing with the president's DNA on it, none would be found. 
By August, the president admitted that he and Lewinsky had an "inappropriate physical relationship," and on December 19, 1998, the House impeached President Clinton. The Senate acquitted him. Lewinsky's reputation was tarnished for good.
Monica Lewinsky moves past scandal...sort of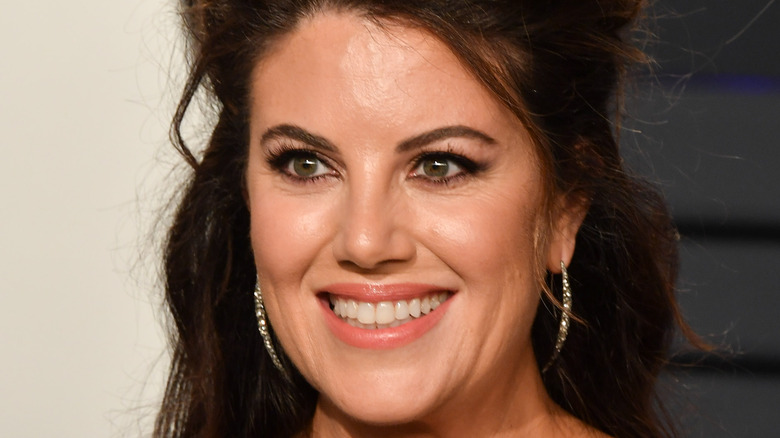 It's been more than two decades since the scandal rocked America and the U.S. presidency. And while former President Bill Clinton still occupies the limelight in his own way, especially when his wife, Hillary Clinton, ran for president against Donald Trump; plenty of people wonder what happened to Monica Lewinsky after the scandal?
Via her Twitter feed, Lewinsky made note of the 20th anniversary of the day that changed her life, likely forever. One thing the scandal did for Lewinsky? It made her aware of the importance of mental health and its antithesis, bullying. In the years since, Lewinsky has become a mental health activist and participated in TED talks and conventions on bullying, combating the stigma of her scandal with humor and always having something funny to say. Per Variety, the Vanity Fair contributing editor also inked a first-look production deal for her upcoming drama "Impeachment: American Crime Story."
The drama will shed light on the scandal that rocked both her world and the nation as Clinton became the first sitting president to testify under oath in a civil case.