Why Did Barbra Streisand Make Fun Of James Brolin On Their First Date?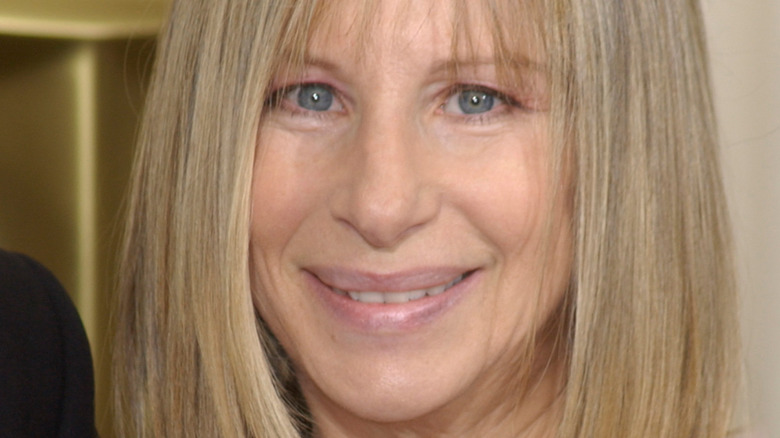 Shutterstock
Barbra Streisand and James Brolin are total couple goals. The two have stuck by each other's side through thick and thin since they tied the knot in 1998 — only, things didn't exactly get off to the best start for the duo in the very early days of their relationship. 
The happy couple are stronger than ever now, so the loved-up twosome are more than qualified to dish out the relationship advice. In 2018, the "Life In Pieces" actor opened up to Entertainment Tonight about how he and his wife managed to make it work for a whopping 20 years. "I do believe in counseling if anybody ever has a problem in their marriage. Bring in a referee, talk it over, and I swear to you, it will dispel by the end of the session, each time!" Brolin claimed of their big secret. "Sometimes in a tough marriage, it's tough to talk, but if you do, it works!"
But let's rewind a few years and go all the way back to their first date. Keep on scrolling to find out why Streisand poked a little fun at her now husband when they first met.
Barba Streisand insulted James Brolin's hair the first time she met him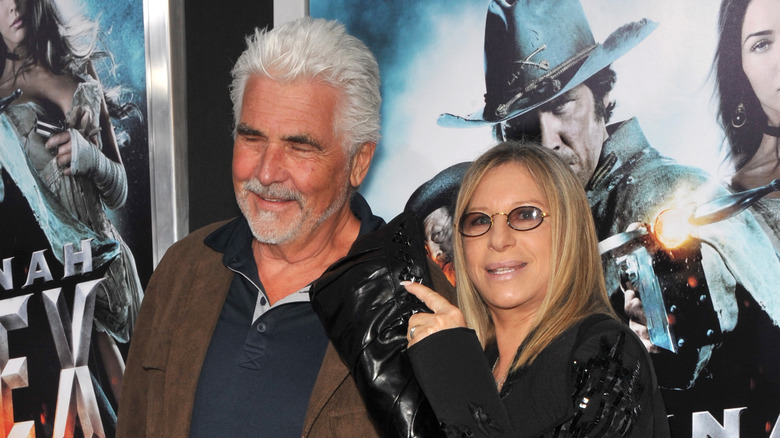 Shutterstock
Barba Streisand took us on a trip down memory lane to her and James Brolin's first date during an appearance on "The Tonight Show Starring Jimmy Fallon" on August 10, where she admitted she and the actor had differing opinions on when they knew the other was the one.
Streisand explained that their first date was actually a blind date. "I was so shy that I came into the house and I went downstairs to be with the children and play with them until I had to sit down at the table," Streisand recalled of their first interaction, seemingly referring to Brolin's three children from previous relationships, actor Josh, Jess, and Molly Elizabeth.
The two did eventually strike up a conversation, but it wasn't exactly what you'd expect — or she expected. "I expected a guy with a brown beard and brown, wavy hair, like a mountain man, and I saw a guy that had all his hair cut off, no beard," Streisand shared. "And I walked by him. I put my hand through his hair and said, 'Who f**ked up your hair?'" Yikes!
The music and movie legend added that it then "took [her] a few days" after that, erm, interesting first interaction to realize he was the one for her, though he (somewhat surprisingly!) knew right away.
While we wouldn't necessarily recommend Streisand's unique approach to a first date, it definitely worked out for her.
Barbra Streisand knows the importance of listening to James Brolin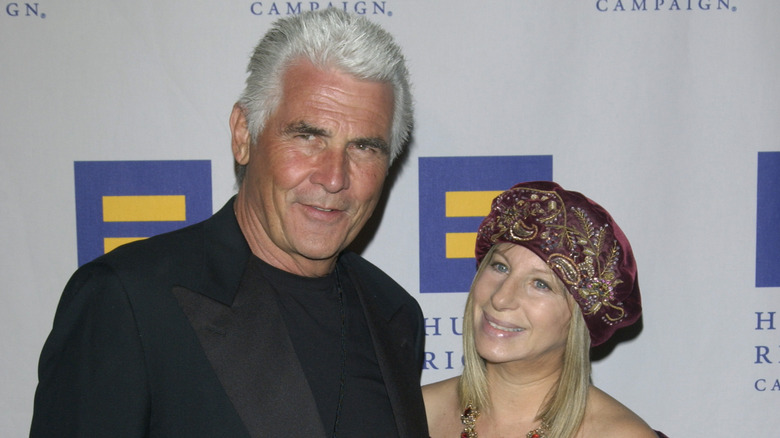 Shutterstock
Though Barbra Streisand's filter may have gone walk about during her first date with Josh Brolin, it sounds like she's got a much better handle on her communication skills in the many years that have followed.
Streisand — who was previously married to "Friends" actor Elliott Gould — also got candid about her more than a quarter of a century-long relationship with Brolin while speaking on the August 6 episode of the "Just for Variety" podcast. "The secret is to listen carefully. I think to be a good actor, you have to listen. To be a good person, you have to listen. To be a good marriage partner, you have to listen. Hear the other person. Agree to disagree," she said.
And it sounds like that two are happier than ever to still spend time with each other and their nearest and dearest all these years after tying the knot. "I'm enjoying my grandchildren and there's nothing like family and home and pure love and joy and connection," Streisand shared. "That is the most important thing to me now."
We love this love!