Tyra Banks Replaces Nick Cannon As Host Of America's Got Talent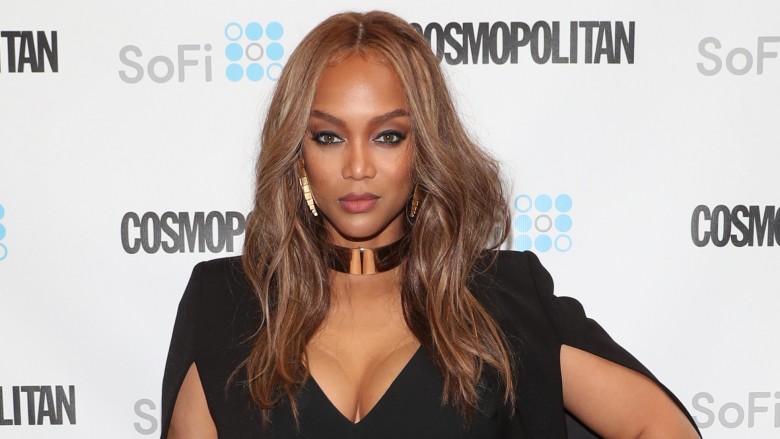 Getty Images
Nick Cannon has officially been replaced as the host of America's Got Talent. And not by just any celebrity–but by supermodel and former host of America's Next Top Model, Tyra Banks.
After eight seasons, Cannon, 36, backed out of his role as host. NBC execs reportedly threatened to fire him after his stand-up special Stand Up, Don't Shoot, where he joked that they had taken away his "black card." In a long post to Facebook, Cannon explained his decision to quit the hit show: "I find myself in a dark place having to make a decision that I wish I didn't have to, but as a man, an artist, and a voice for my community I will not be silenced, controlled or treated like a piece of property. There is no amount of money worth my dignity or my integrity."
Judge Howie Mandel, who had previously campaigned for Cannon's return, announced Banks as the new host of the show in a post to Twitter on March 12, 2017. America's Got Talent soon shared the news on their own account.
Banks, 43, tweeted out, "Surprise! TyTy is the new host of #AGT @nbcagt! Can't wait 2work w/new fam @OfficialMel B @howiemandel @heidiklum & @SimonCowell."
As for Cannon, there doesn't appear to be any hurt feelings between him and Banks. According to People, Cannon tweeted at Banks, congratulating her on her new gig.
Season 12 of America's Got Talent is set to premiere in summer 2017.