How CBS This Morning Is In A War With Good Morning America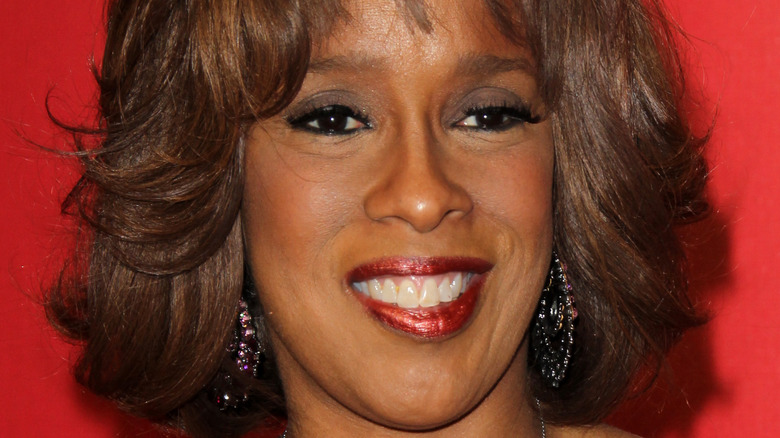 Shutterstock
The morning schedule is a major battlefield in the TV ratings war. The two main longtime rivals are arguably ABC's "Good Morning America" and NBC's "Today," with the two big morning shows going head-to-head for years with their collection of everything from big name celebrity guests to cooking segments and more (oh, and delivering all the hard-hitting news America needs to know, of course).
But it seems like there may be another contender looking to snatch fans away from ABC. "CBS This Morning" started airing in its current format in 2012 (after originally airing on the channel as "The Morning Show" until 1999) and now there's a little controversy brewing when it comes to where it stands with its morning show rival, "Good Morning America."
But why is "CBS This Morning" now being accused of "copying" "GMA" after adding a new addition to its hosting line-up? Read on for what you need to know about this brewing TV battle.
CBS This Morning's new hiring has fans comparing the show to Good Morning America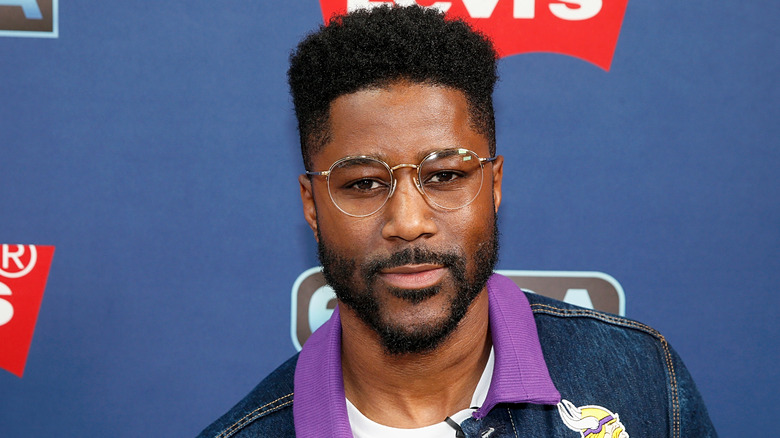 Dominik Bindl/Getty Images
It's "CBS This Morning" hiring Nate Burleson that reportedly has some TV insiders calling copycat. Variety reported on August 11 that Burleson has joined the show's list of anchors, which includes Gayle King, Anthony Mason, and Tony Dokoupil. Burleson is probably most famous for hosting "Extra," as an analyst on CBS Sports, and for his career in the NFL with the Minnesota Vikings.
Sound familiar? If yes, then you're not alone. The move has been likened to ABC giving Michael Strahan a bigger role on "Good Morning America" in 2016 when Strahan infamously left his gig alongside Kelly Ripa co-hosting the show now known as "Live with Kelly and Ryan." That coupled with the news "CBS This Morning" is moving studios to one in New York's Times Square, very close to the "GMA" studio, has some eyebrows raising. 
"They're basically copying 'GMA.' They're moving to Times Square, hiring a [Michael] Strahan. What's next? Cooking segments? They're clearly in trouble," an industry source told Page Six. Meanwhile, an insider over at ABC claimed that change up has supposedly been "all the talk" at the alphabet network, while a second added they believe CBS is "taking a page from the playbook" and called it "an interesting move."
The change up came after Wendy McMahon, who was the former president of ABC-owned television stations become the president and co-head of "CBS News" and its TV stations.
Can CBS This Morning compete with Good Morning America?
Whether or not "CBS This Morning" seemingly borrowing a few cues from "Good Morning America" will work out for the network remains to be seen, but can the CBS series actually compete with ABC's morning offering?
NBC's "Today" has been the frontrunner over the summer of 2021, with many tuning into the show to catch up with the 2020 Tokyo Olympics. Ad Week reported that "'Today' averaged 985,000 adults 25-54 and 3.43 million total viewers for the week of August 2," while "'Good Morning America' averaged 3.09 million total viewers and 787,000 adults 25-54" that same week, up three percent on the week before.
"CBS This Morning" came in behind both in terms of viewership, with around 2.33 million total viewers watching on the week of August 2, which was down six percent in average total viewers.
Whatever happens, there's no doubt it's going to be interesting to see what happens now "CBS This Morning" seems to be gearing up to properly take on the morning show frontrunners with its latest, somewhat familiar, moves. Let the morning TV battle continue!