Things You Didn't Know About Rachel Roy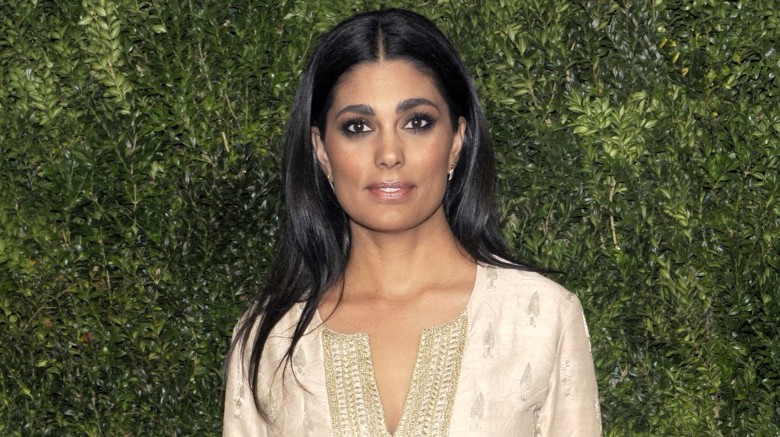 Getty Images
There's more to Rachel Roy than possibly being "Becky with good hair." Roy instantly found herself at the center of a firestorm of accusations that she nearly broke up Beyonce and Jay Z's marriage in 2016 after the release of Beyonce's Lemonade album. But upon a closer look, she's way more than a tabloid target. Roy is a successful American designer with the accolades to back it up. Before drawing any more conclusions on who Roy is, read up on these interesting facts about the fashionista making an impression on everyone.
She's a mother of two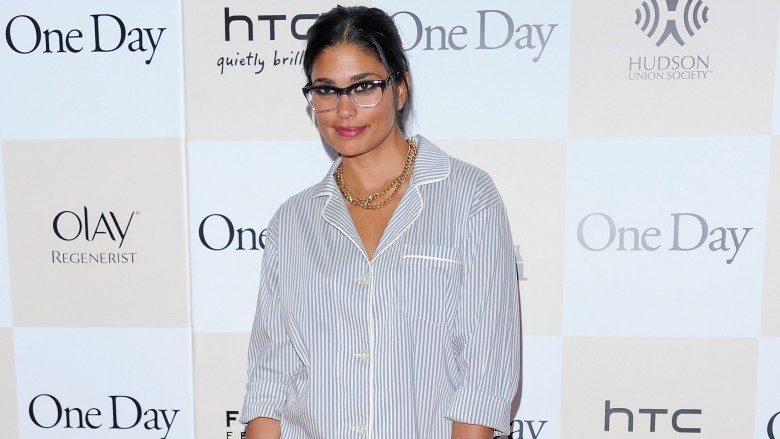 Getty Images
Despite the fame and glory that comes with being a top designer in fashion, Roy is the proud mother of two daughters with ex-husband Damon Dash. Her first daughter Ava, was born in 1999, and her second daughter, Tallulah Ruth, was born in 2008.
Running a major label requires work and dedication. That also means spending long hours at the office or even traveling around the globe for business matters. But being a CEO also means sometimes leaving family behind. As Roy tells One Kings Lane in a candid Q&A, it's not easy. "Making a schedule and keeping it and putting my children at the top of my schedule, always, no matter what," she said of what she does to balance it all. Roy also boldly admits that sometimes one area of her life may lag a bit during high-stress times saying, "I cannot do it all. Even with a strong support team, I must choose. Life is a balance—a daily balance."
She has a strained relationship with ex Damon Dash
Getty Images
Being a single mother is tough already — but having a not-so great relationship with your ex-husbandmakes it even more difficult. After four years or marriage, Roy and Damon Dash called it quits in 2009, according to the New York Daily News. Roy filed for divorce and said the petition was for "nonmonetary relief," as Dash was facing a mountain of legal issues including $2 million in back taxes and was in serious debt.
From there, the former lovers engaged in a bitter and public battle. E! News reported that in 2015, Roy was granted sole custody of the couple's girls and was also granted a three-year restraining order against Dash. The order also extended to include protection for the kids. While the news sounds nasty, a judge allowed Dash to have supervised visits with Ava and Tallulah Ruth.
Later that year, Dash returned to court to have the ruling modified but a judge kept the plan in place, according to TMZ. A Los Angeles judge upheld the previous ruling due to Dash's drug habits, adds the site, after Roy claimed Dash smoked too much marijuana around the kids.
She's an incredibly successful designer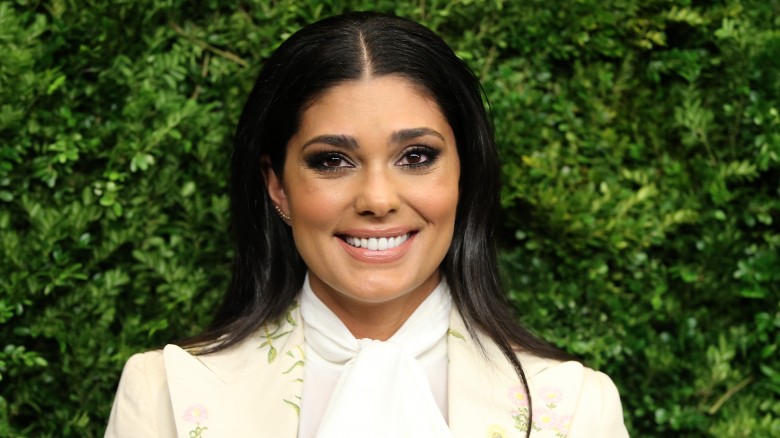 Getty Images
In 2004, after years of working as a designer at Rocawear, Roy launched her own eponymous fashion label and it's been super successful. Her creations have walked red carpets, packed show rooms, fashion shows and even landed at the White House. According to Entertainment Tonight, Roy has dressed Oprah Winfrey, Halle Berry, Gwyneth Paltrow and even former First Lady Michelle Obama.
"I do think that if it's what you love and what you are truly good at, and you have the passion for it, I think you will work so hard at it, and it just becomes your life," Roy said in 2012 about running her own company. "It's not a job, it's not a 9 to 5. Nothing about what I love is easy, but it's what I truly love, and so it doesn't even feel like work."
She doesn't just work for the fame and glory. Her goal is to make women feel "smart, strong, and confident," she explained. "If you're smart, you're gonna figure out how to be sexy, you're gonna figure out how to look good — everything else will just kind of follow suit. So, for me, if a woman feels smart, confident, and strong, then I've done my job."
She's been surrounded by drama lately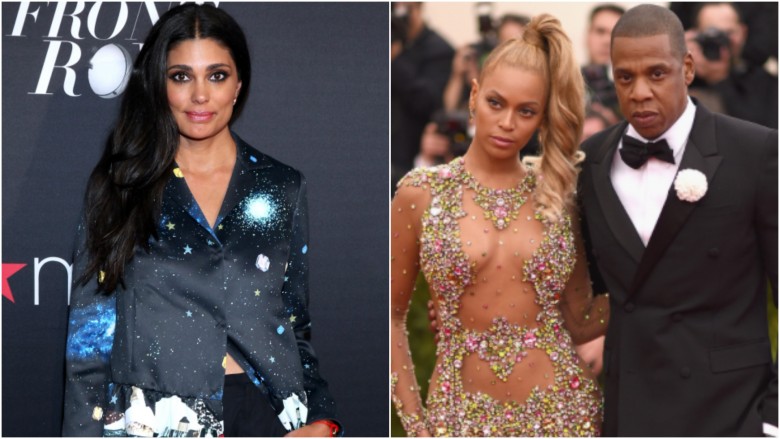 Getty Images
Sure, Roy is a well-respected designer, but her name in recent years has been tied to lots of drama. Her name first cropped up for non-fashionistas in 2014 after footage of Solange Knowles going berserk on Jay Z in an elevator made its way to television and internet screens around the world. The incident went down at a Met Gala after-party in New York City, according to People. "Solange was provoked by Rachel," an insider told the site.
Fast forward to 2016 when Beyonce released her Lemonade album, in which she accused Jay Z of cheating with "Becky with good hair." Although Roy allegedly playfully took on the role on Instagram and quickly deleted the posts, the backlash was long-lasting and prompted her to cancel several scheduled appearances. She issued a statement to clear her name, but it did little to quell the drama. "I want to put the speculation and rumors to rest. My Instagram post was meant to be fun and lighthearted, it was misunderstood as something other than that," read Roy's statement, according to New York Magazine. "There is no validity to the idea that the song references me personally. There is no truth to the rumors."
After the incident, Roy virtually disappeared for while — skipping that year's highly-anticipated Met Ball.
She has famous friends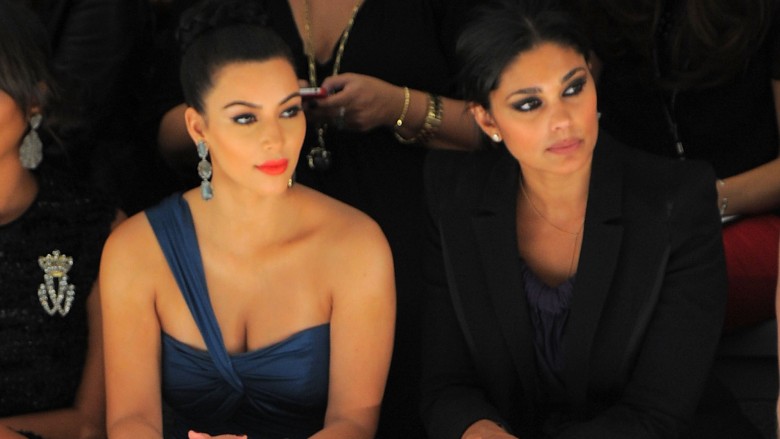 Getty Images
Roy isn't just a starlet herself, she's got a crew of famous friends across the globe, inlcuding Kanye West and Kim Kardashian. Roy talked about her connection with Kardashian, a fellow mom of two, telling Entertainment Tonight, "Kim and I met at a fashion event several years ago. We were seated next to each other and I just really realized that we have a lot of shared values. We have a lot of things in common and we have become closer and closer over the years." Roy famously toasted the couple during their blow-out engagement party in 2014. The speech was captured for Keeping Up with the Kardashian cameras. Of their relationship, Roy told ET, "I think that when you are marrying your best friend, there's nothing better than that. Together they are unstoppable."
Roy is also great pals with Chrissy Teigen, Nicole Ritchie, Tyra Banks and plus-size super model Ashley Graham. But her most unique friendship is with spiritual guru and Oprah Winfrey pal Deepak Chopra. In 2012, the pair took their friendship and turned it into a business. Roy and Chopra collaborated on a collection of T-shirts featuring many of his quotes. "Deepak and his words have been such a powerful guide to me over the years, and I'd always hoped it would be possible for us to work together," Roy told Marie Claire. "I actually tweeted at him as a way of introducing myself and was lucky that such a creative and supportive partnership emerged."
She's proud of her Indian heritage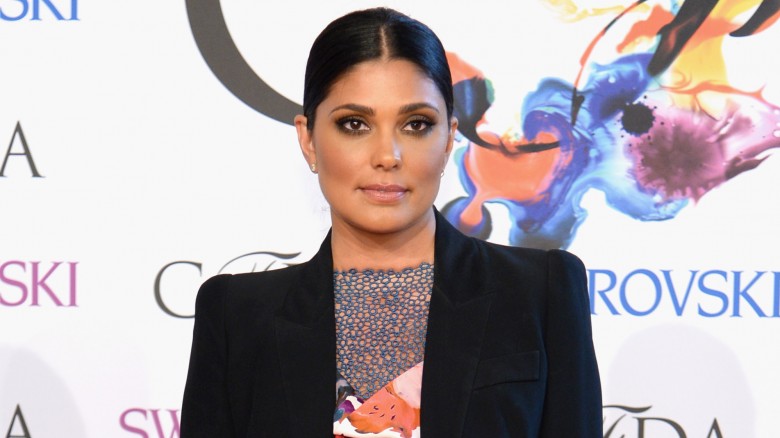 Getty Images
Roy owes much of her work ethic and eye for incredible style to her parents — her mother is Dutch while her father is Indian. She talked about their immense influence on her life with Vogue India in 2013. "My dad is Indian and is the oldest of 13," Roy said in the revealing video. "He told me at a very young age you have an opportunity to start a business and if you don't, it will be your fault... I had to work by the age of 14. I had to contribute to the household rent. I think the long hours of work that I now put in, I really don't feel it because I know nothing other than very, very hard work."
She says in the clip that since launching her own brand she's worked closely with Indian factories. "For my designs I've always been inspired by India. It's just inherently who I am... I take a lot of reference from Indian military... I take color, probably more than most designers, especially New York designers, and I mix prints in a way that I think is quite common to our nationality and our culture."
As for her mother, Roy has taken much in terms of strength, she told the New York Times. "I remember watching her get ready and always wanted her to put more makeup on. She had this one trench coat and it had this snakeskin belt, and she would wear it as a dress and she looked so confident and strong in it. Sometimes people who are as kind as her aren't considered strong, and that is part of how I design for women today, to make women look confident, smart and strong without giving up any femininity for that."
She's an author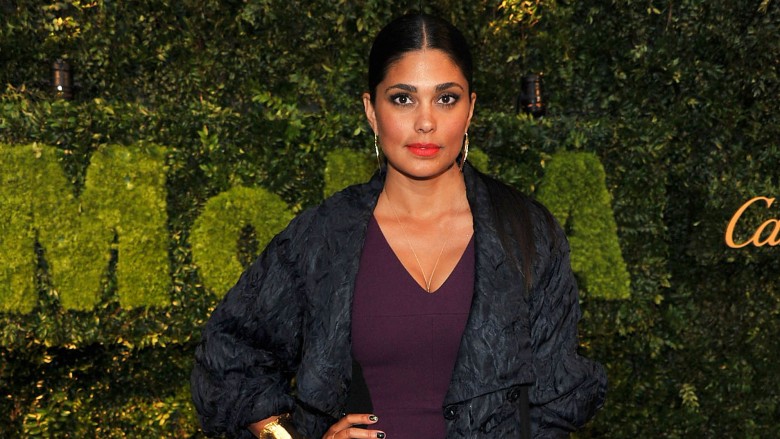 Getty Images
In 2016, Roy tried her hand at writing and turned out the motivational self-help book Design Your life: Creating Success Through Personal Style, which features timeless fashion advice and inspirational help that would benefit any reader, not just women. Roy started writing the book in 2015 during a tough time, she revealed to the Hollywood Reporter. "I started the book less than a year ago while I was going through a lawsuit to win my name and company back," she said. "I thought, it's a good time to do a coffee-table book. I talked to my literary agent, and she said, 'I think you need to tell your story.'"
Roy is very proud of the work she's done, but still struggles to pat herself on the back. "I learned that I am proud of myself, and sometimes when you're living life and going through whatever it is that you need to go through daily, you show up, and you do it — as women, that's how we are. Until you have something to reflect on, something that's different and out of the norm, that's the time you can appreciate and give yourself accolades that perhaps you never would. Though it is still hard for me to say 'bravo.' We are so blessed and so lucky. I am half Indian, so I am going to forever be mindful and blessed that I had an opportunity in America that perhaps some of my family members didn't."
Roy's Future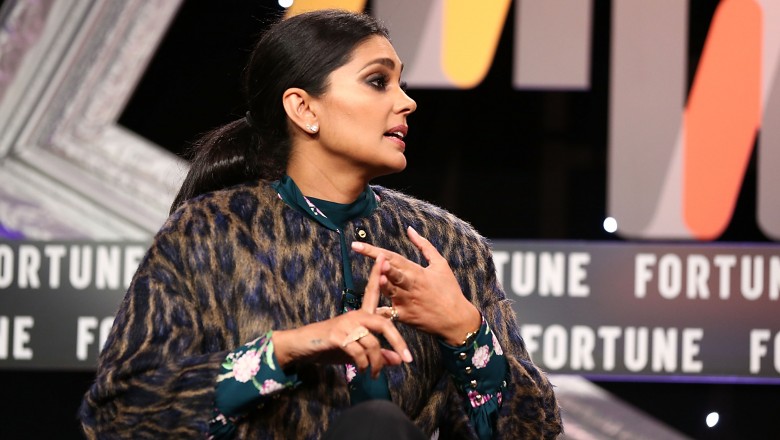 Getty Images
Despite the large brand she's built, being in the spotlight hasn't been easy for Roy. From allegations she nearly broke up Jay Z and Beyonce's marriage to several ups and downs with ex-husband Damon Dash, there is plenty of controversy following her name these days. Only time will tell if she will be able to break free of the tabloids and clean up her image, but she's proven she's willing to put in the work, so we're confident she can make it happen.