Christina El Moussa: Tarek And I Are In 'A Good Spot'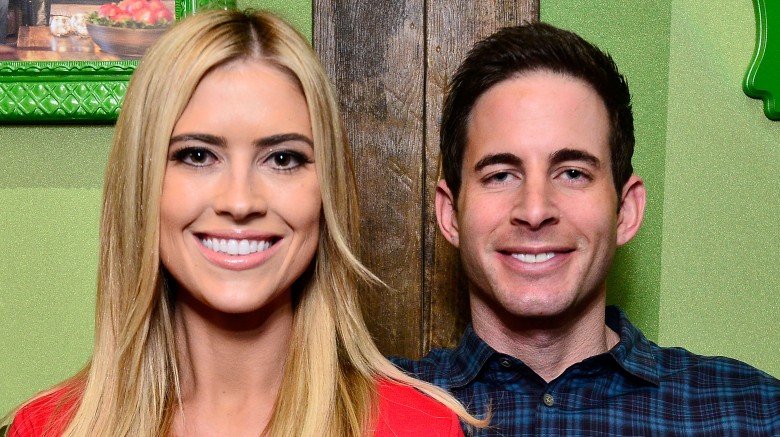 Getty Images
It's been almost a year since Tarek and Christina El Moussa secretly split. Now, the ex-couple are finally in "a good spot," according to Christina.
Christina chatted with Entertainment Tonight over the weekend at the All-Star Chef Classic, at which she couldn't help but gush over how well things are going for her and her ex. "Honestly, I'm doing really good," she said. "I'm in a really good place. The kids are happy, they're healthy, Tarek and I are in a good spot. We have a lot of things that we're working on, cool things coming in the future, so we're just looking forward."
Right now, they're working on the upcoming episodes of their HGTV show, Flip or Flop, and they have no intentions of cutting their professional ties.
"We have an amazing crew, they are like the funest, funniest guys, and they just keep everything super upbeat and light. Tarek and I have worked together for 10 years, and we're going to continue to work together. We're getting along really, really well right now."
She told ET that part of their progress is because they've decided to let go "of past resentment ... and remembering that kids are the priority." They're also working on their communication and being "very flexible with our schedules."
Even though things are going well now for the couple, it hasn't been an easy road, especially when it came to breaking the news to their daughter Taylor.
"I think when we first told Taylor we were not getting back together, that we're going to be living apart, that was tough," she admitted. "It took a few months to get to where we are now, but I'm not going to lie, that was difficult."
The El Moussas announced they were divorcing in December 2016, months have an explosive fight allegedly led to their split. They've been consciously uncoupling ever since.