Justin Bieber To Fan: You Make Me Sick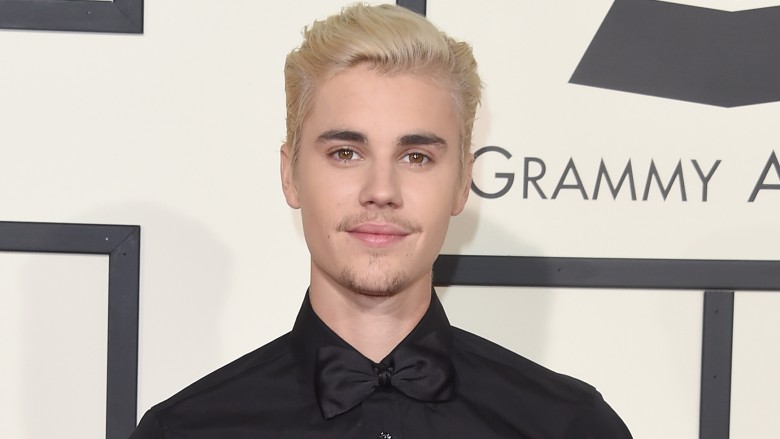 Getty Images
Don't interrupt Justin Bieber's snacktime.
TMZ shared a video of the "What Do You Mean?" singer dissing one of his fans as he munched on some food. "Look at your respect level," Bieber can be heard saying. "Look at you—you make me sick."
The Australian fan, identified as Sabah Helal, appears to have simply wanted a selfie with the 23-year-old star. Regarding the incident, she told radio show Fitzy and Wippa on Nova 969 (via Daily Mail), "[Bieber] was really rude about it. If he was a bit nicer about it, I would have put my phone down."
But Helal, 20, didn't put her phone away. Instead, she tried snapping a photo with the Biebs.
"I took the photo anyway because I thought when am I going to have this moment in my life?" she said.
We get it, Helal. Our favorite celebs don't just waltz into town everyday.
Unfortunately for Beliebers though, the Canadian singer is no longer interested in taking photos with fans. In May 2016, Bieber told his 80 million Instagram followers, "If you happen to see me out somewhere know that I'm not gonna take a picture I'm done taking pictures. It has gotten to the point that people won't even say hi to me or recognize me as a human, I feel like a zoo animal, and I wanna be able to keep my sanity."
He continued, "I realize people will be disappointed but I don't owe anybody a picture. and people who say 'but I bought ur album' know that you got my album and you got what you paid for AN ALBUM! It doesn't say in the fine print whenever you see me you also get a photo."
Harsh. Bieber obviously does not want to be disturbed.