The Taylor Swift Songs That Were Written About Jake Gyllenhaal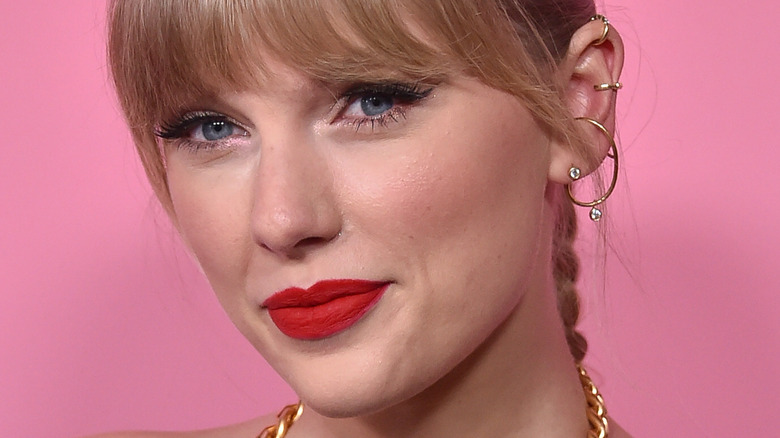 Shutterstock
You don't need to be a huge Taylor Swift fan to know that she has a penchant for singing about past relationships. Over the years, Swift has released several albums, and many of the songs tackle some pretty relatable subjects, including heartbreak, breakups, starting new relationships, and basically about everything in between.
Because Swift has been a famous singer for more than a decade now, many of her relationships have been with fellow celebrities. One of these alleged relationships was with Jake Gyllenhaal, whom Swift dated briefly in 2010. According to Us Weekly, the actor broke up with Swift just before the 2011 New Year — a breakup that left the singer rather devastated. "It was a 180-degree turn and so out of the blue," an insider explained at the time. "She doesn't know what she did for him to put a stop to it. She feels really burned by him."
Swift isn't one to talk about her famous exes in interviews, but she definitely is the type to write songs about them, and Gyllenhaal was no exception. Swift would eventually detail her heartbreak in her fourth studio album, "Red," and though she seldom drops names, many of the lyrics point to Gyllenhaal. Keep reading to learn which songs Swift specifically wrote about her former flame!
Fans know Taylor Swift's heartbreak over Jake Gyllenhaal 'all too well'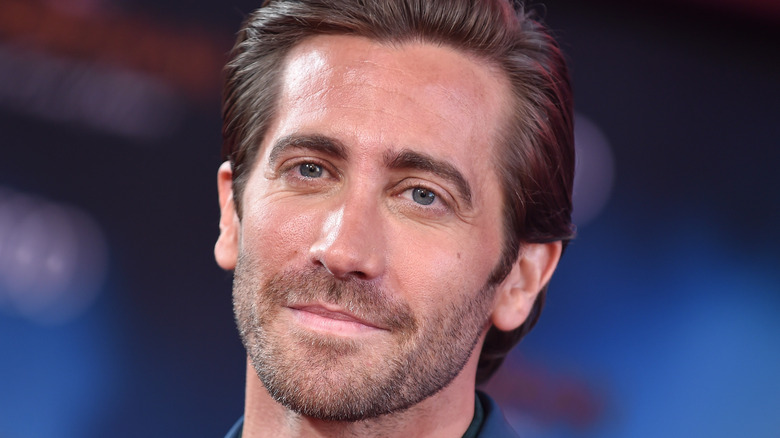 Shutterstock
Though Taylor Swift and Jake Gyllenhaal's romance was short-lived, it did nonetheless provide plenty of inspiration for Swift's album "Red." In an interview with Rolling Stone, Swift described "Red" as her "only true breakup album." "Every other album has flickers of different things but this was an album that I wrote specifically about a pure, absolute, to the core, heartbreak," she explained. Shall we assume that said heartbreak was Gyllenhaal?
Considering the songs Swift has written about Gyllenhaal, it's safe to say that he did inspire much of her breakup album. According to Capital FM, the songs "Treacherous," "We Are Never Getting Back Together," and "I Knew You Were Trouble" are all about Swift's former flame. There's also a song on the album, "All Too Well," which offers some specific lyrics that point to Swift's relationship with Gyllenhaal. In the song, Swift sings: "And I left my scarf there at your sister's house / And you've still got it in your drawer, even now" (via Genius). During her relationship with Gyllenhaal, the duo was pictured walking around together, with Swift wearing a striped scarf. Fans are convinced that this was the very scarf that Swift would later reference in the breakup song!
Taylor Swift also sings about being stood up by Jake Gyllenhaal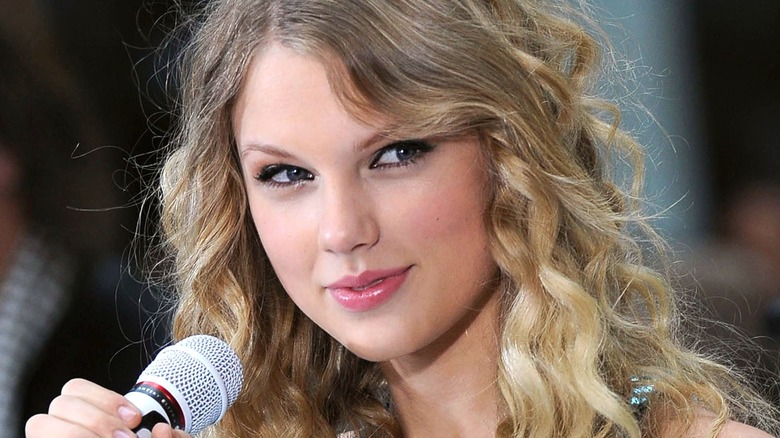 Shutterstock
While Taylor Swift wrote plenty of songs about Jake Gyllenhaal on "Red," "The Moment I Knew" offers the clearest glimpse into what went wrong between the two. According to Radar Online, things became incredibly contentious between Swift and Gyllenhaal when he was a complete no-show at the singer's 21st birthday party. "The day before — all was set — he was coming, no issues. But the day of, she doesn't hear from him at all. No texts, no calls," an insider explained. "Taylor thought maybe he was planning some sort of surprise. Nope. He didn't show up and she locked herself in the bathroom and cried the entire night."
In "The Moment I Knew," Swift seems to detail the events of the party: "And there in the bathroom / I try not to fall apart / And the sinking feeling starts / As I say hopelessly / 'He said he'd be here'" (via Genius). In the chorus of the song, Swift also sings about "standing there in [her] party dress" and "looking around the room" for the "one thing missing," which clearly shows that she was very much expecting Gyllenhaal to show up.
Though a decade has passed since Swift and Gyllenhaal's brief romance, the singer has written plenty of songs that keep its memory alive!