The Real Reason Cote De Pablo Quit NCIS Only Days Before Filming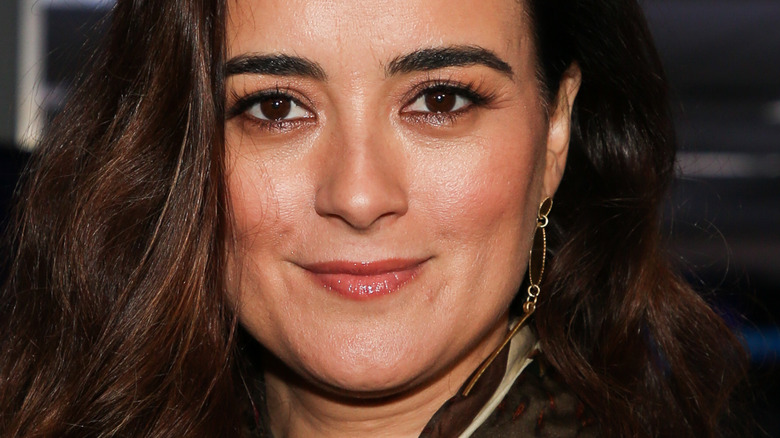 Paul Archuleta/Getty Images
On August 12, CBS released the trailer for Season 19 of "NCIS" and the first season of the highly anticipated spin-off "NCIS: Hawaii." The official "NCIS" Twitter account posted the 19-second (coincidence?) clip featuring Mark Harmon, the star of the mother show, and Vanessa Lachey, who stars in the new "Hawaii" spin-off.
Harmon's presence in the trailer quenched suspicions that he may not appear in the new season amid a flurry of rumors that he was considering leaving, which were only fueled by the character's suspension at the end of Season 18, per Parade. According to The Hollywood Reporter, Harmon was fully ready to move on from his role as Leroy Jethro Gibbs but agreed to come back for Season 19 after learning that CBS would have ended the series upon his exit.
Harmon wouldn't have been the first actor to leave "NCIS." Michael Weatherly, who played fan-favorite Anthony DiNozzo, left the series in 2016, while Pauley Perrette, who played goth forensic scientist Abby Sciuto, left in 2018. But one former "NCIS" star left so abruptly nobody saw it coming. Keep reading to learn more.
Cote de Pablo left NCIS days before filming began
Shutterstock
Cote de Pablo, who played Special Agent Ziva Davis for eight seasons, decided to leave "NCIS" just days before Season 11 was set to begin filming. Even her colleagues did not see it coming. "I found out literally 20 minutes before it was released in the press," co-star Pauley Perrette told E! News in 2013. "She had a personal decision to make. No one wanted her to leave." Perrette insisted, however, that there really wasn't any more scoop behind the story. "There was no drama ... there really isn't much to tell," she said.
Not all of de Pablo's former co-stars were as chill about her exit, though. David McCallum, who played Donald "Ducky" Mallard, had some choice words. "It was frustration and anger that someone should just walk out on us," he told Digital Spy. "I just don't understand how a leading lady in a show that's worldwide, who ostensibly wants to have a career as an actress, suddenly walks away from such a gem and just vanishes a couple of days before we start production."
CBS honchos weren't willing to let her go easily, either. Former CBS CEO Les Moonves said he did everything he could to try to keep her on board. "I really want to clarify: We offered Cote de Pablo a lot of money. And then we offered her even more money," he said, according to E! News. "We really didn't want to lose her ... It was purely her decision."
Cote de Pablo felt Ziva was being disrespected on NCIS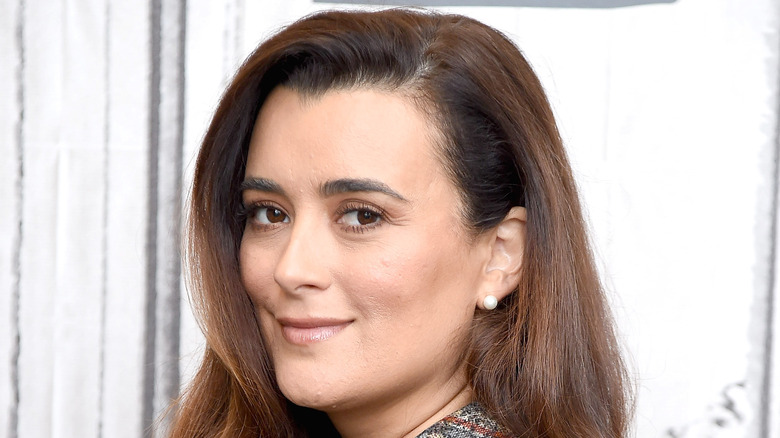 Gary Gershoff/Getty Images
It wasn't until 2016 that Cote de Pablo revealed the real reason behind her sudden "NCIS" departure. 
In an interview about her film "The 33," de Pablo laid it bare. "Unfortunately, because of political things and scripts not being good enough, I chose not to [stay]," she said, eliciting a long "aw" from the audience. "Look, I love this character," she continued. "I worked eight years in crafting this character and loving her, so when I felt or I perceived the character was not being treated with the respect she deserved, all the money in the world [couldn't have made me stay]," she said, referring to the pay raise CBS offered her when she decided to leave.
"They were going to send her back to Israel and make her an unfortunate, miserable woman," she said of the show's plans for her character, "and I said, 'Well, what's the, what do I leave all the women that have watched and followed the show for so long?' And I didn't think it was fair." She continued, "So I said, 'Until someone can really write something fantastic for her, I won't go back.'"