What NCIS Star Emily Wickersham Wanted To Be Before She Was Famous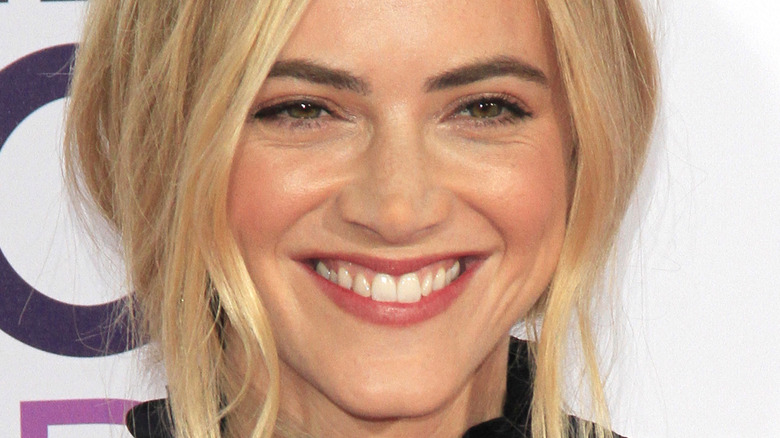 Shutterstock
Emily Wickersham bid adieu to "NCIS" and her role as Ellie Bishop in May. She took to Instagram and shared the news with a heartfelt post. She began her caption, "Hangin this hat and jacket up. What a great ride it's been." Wickersham then gushed about her time on the crime drama series, saying, "This cast, this crew, are top notch. I can't say enough kind words about this group that I've had the pleasure of working with for close to 8 years now and 172 episodes later."
The actor continued, "This business is finicky and weird, and consistency is a rarity. I've been lucky enough to be a part of a show where I got to show up and act and laugh and learn with wonderful people. A moment in time I surely won't forget." Wickersham then concluded with gratitude, "Thank you CBS and NCIS for including me in a part of television history. Time goes fast. Eat it up but chew slowly."
Wickersham made the role of Ellie her own and constantly stunned viewers with her acting ability. However, the performance arts weren't her first choice. It seems as if Wickersham nearly made another career choice but then decided to throw caution to the wind to pursue her passion.
Emily Wickersham wanted to follow in her mother's footsteps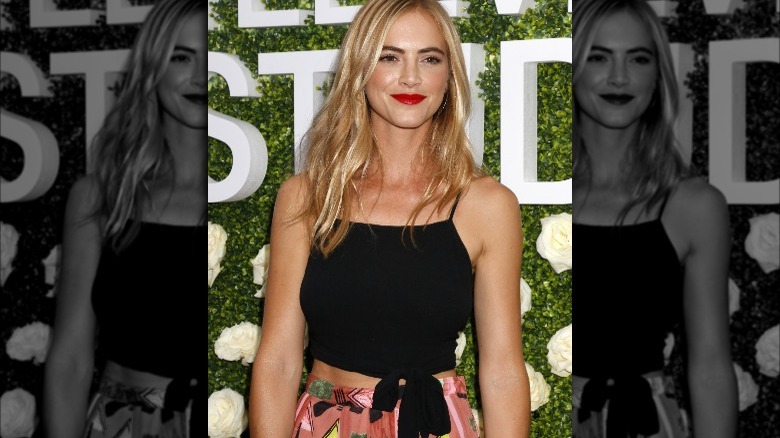 Shutterstock
Emily Wickersham told CBS in 2016 that as a little kid, she had athletic ambitions. "I grew up as a total tomboy," she divulged before adding her dream career as a child. "My childhood consisted of lots of tennis. As a kid, I fantasized about becoming a professional tennis player while at lots of Long Island Sound beach clubs and riding my bike," she said. "I'd never acted in my life."
So, when the star left for college she made the safe choice. She followed a familiar route and explained why she initially chose a different career path. "After high school, I majored in painting for two years at Muhlenberg College — my mother is a painter, my father does art, too, and my brother is a photographer, so there are lots of artists in my family." It seemed as if she initially wanted to work in the fine arts world, just like so many members of her family. But, somehow, she knew it wasn't the right choice for her. Wickersham continued, "[B]ut it didn't feel quite right, so I dropped out and moved to New York City."
Wickersham was soon spotted working at a Union Square restaurant. So, she entered the world of modeling and took some acting classes. Wickersham said, "I felt like maybe I'd played it too safe up until then, and acting was something totally foreign, scary, and challenging. But, I guess, it worked for me."
Emily Wickersham is on a path of new beginnings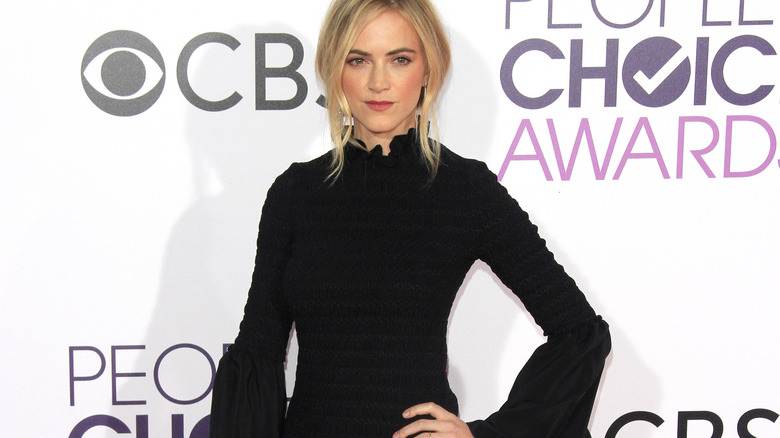 Shutterstock
"NCIS" star Emily Wickersham is 37 years old and appears to be preparing for a new chapter in her life. Two months after announcing her exit from the CBS show, she stunned the world with some heartwarming news: She's going to be a mother! On July 30, she took to Instagram and shared a photo of her growing bump. In the pic, she was standing poolside in a black bikini and hat, staring at her burgeoning belly. She captioned the image, "[M]y mom taking a photo of a future mom with a baby boy on the way!" 
Wickersham initially tagged James Badge Dale in her announcement, per The Focus, but she has since removed the tag. However, Wickersham and Dale sometimes make appearances on each other's social media pages, and it seems they spend a lot of time together. The "Empty Man" actor posted a pic of Emily and two dogs, captioning the moment "#Influencer," while Wickersham shared a photo of them on July 20. In mid-August, Dale dropped a shirtless pic of himself and tagged Wickersham. In the comments section, Wickersham wrote, "My guy," and added a heart emoji. 
If nothing else, Wickersham and Dale are close. Either way, a baby is on the way, and Wickersham is positively glowing!