The Truth About Hollywood's Boycott Of Johnny Depp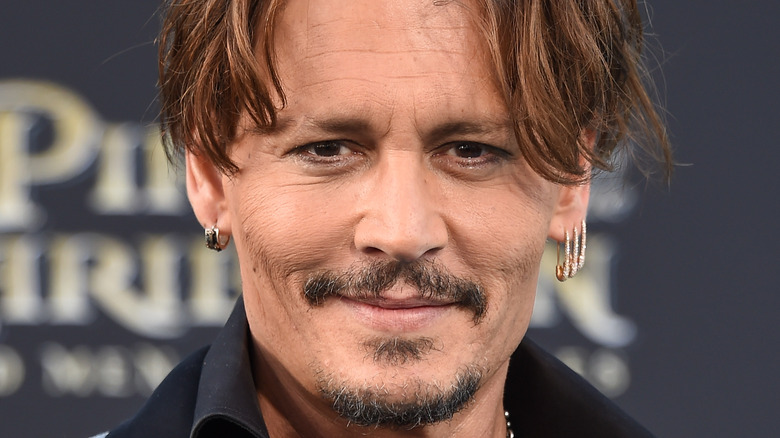 Shutterstock
There was once a time when Johnny Depp was practically Hollywood royalty. One of Tinseltown's most bankable stars, the dark-eyed actor's range extended from quirky Tim Burton roles to mega-blockbusters like the "Pirates of the Caribbean" franchise. These days, however, Depp seems to struggle to hold on to parts, with rumors circulating of a Hollywood boycott.
Depp's troubles started in 2016, when, in the wake of their highly-publicized divorce, ex-wife Amber Heard filed a restraining order against him, citing verbal and physical abuse. The split was extremely messy, with both parties eventually accusing each other of spousal abuse and misconduct, according to BBC. But the real low point for Depp came in 2018, when he lost a libel lawsuit against British tabloid The Sun for describing him as a "wife-beater", as per Yahoo. The loss of this suit had serious consequences for Depp, with his once stellar reputation taking a serious hit. Depp has since accused Hollywood of boycotting him.
But is Hollywood actively boycotting the "Sleepy Hollow" star? Read on for the details — and what Depp himself has to say.
Has Johnny Depp really been shunned from Hollywood?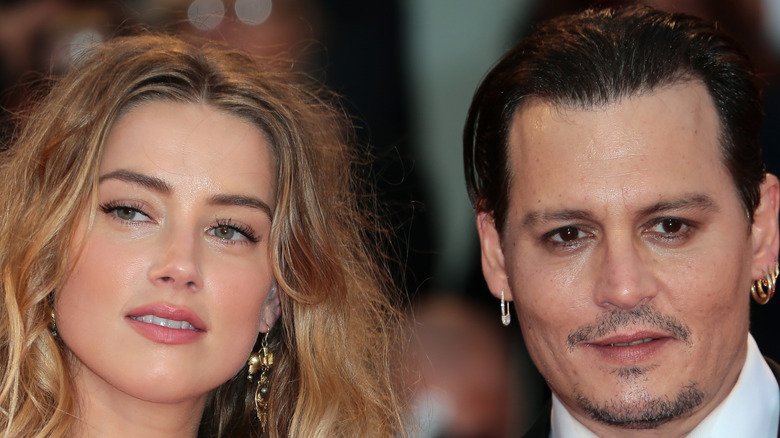 Shutterstock
In our age of internet conspiracies, the idea that the industry has turned its back on a huge celebrity like Johnny Depp might be taken with a grain of salt. However, according to The Guardian, the claims aren't baseless, as the actor was allegedly "asked to resign" from the "Fantastic Beasts" franchise in the wake of the scandal. Even figures adjacent to Depp took a knock to their reputation, with writer JK Rowling being forced to defend his original participation in the project.
That being said, the "Edward Scissorhands" star hasn't been "canceled" exactly. He was recently bestowed with the Donostia, the San Sebastian Film Festival's highest award for being "one of contemporary cinema's most talented and versatile actors," per Deadline. Depp also has a lead role in the upcoming movie "Minamata", portraying real-life photographer W. Eugene Smith. However, it's worth noting that the film won't be released in the USA. Hmm.
Depp himself has some strong opinions about Hollywood's recent treatment of him. Read on to find out what he had to say.
Johnny Depp has made his feelings clear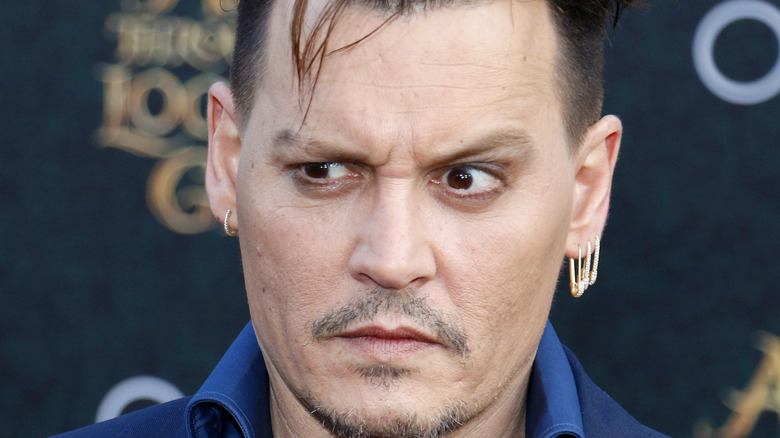 Shutterstock
Speaking with The Sunday Times (via Yahoo! Entertainment), Johnny Depp has described the past five years as "surreal'. While prohibited from directly mentioning ex-wife Amber Heard amid ongoing legal battles, Depp certainly seemed a touch bitter about the fallout resulting from their dramatic split.
In reference to the lack of attention surrounding his new movie "Minamata", Depp told The Sunday Times: "Some films touch people. And this affects those in Minamata and people who experience similar things. And for anything... [pause] for Hollywood's boycott of, erm, me? One man, one actor in an unpleasant and messy situation, over the last number of years?" Whether Hollywood is really boycotting Depp or not, he seems to be in a dark place regarding his career.
However, this isn't even the end of his woes. The "21 Jump Street" actor is once again filing a defamation suit against Heard, this time to the tune of $50 million. Here's hoping that all parties eventually find peace and closure.
If you or someone you know is dealing with domestic abuse, you can call the National Domestic Violence Hotline at 1−800−799−7233. You can also find more information, resources, and support at their website.