The Jon Gosselin Cheating Rumors Explained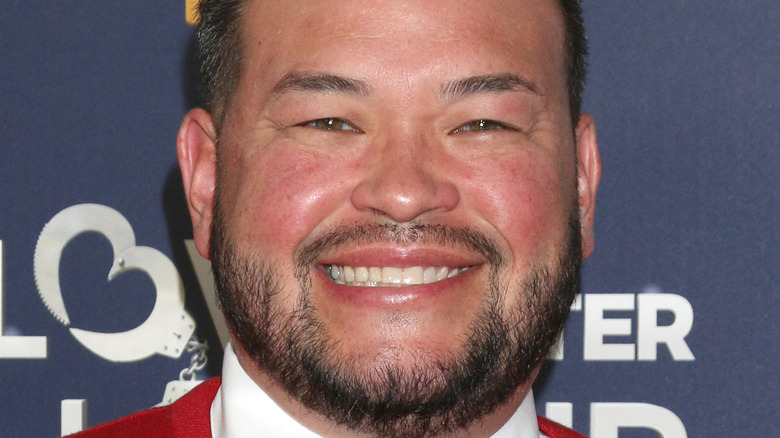 Shutterstock
"It might be a crazy life, but it's our life." That is the ending line to the hit TLC show "Jon and Kate Plus 8" intro, which aired from 2007 to 2017 — with the name later being changed to "Kate Plus 8" in 2010. And the couple's honesty was not too far off.
"Jon and Kate Plus 8" followed the life of Jon and Kate Gosselin as they raised a family of 8 kids and all of the trials and tribulations that come with that. Although Jon and Kate were in a different situation compared to most families by raising eight children, their show struck a relatable chord with many families in America. At the show's height, according to The New York Times, "Jon and Kate Plus 8" was one of the most popular programs on TLC. And in a December 2019 interview with Jon, Dr. Oz pointed out that at one point, it reached 10 million viewers a week. But despite the family's reality television stardom, and the way they came off to viewers, Jon and Kate's life was not as picture-perfect as it seemed, including rumors Jon had been unfaithful.
Ready to dive into the drama? Here's what we know about the Jon Gosselin cheating rumors.
Paparazzi photos set off a chain of events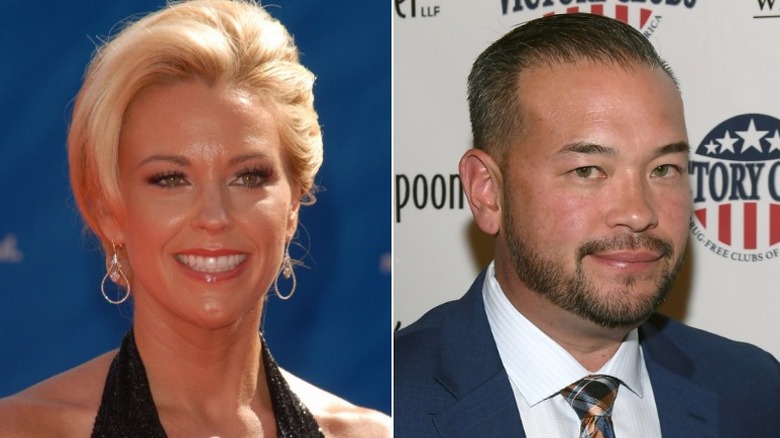 Shutterstock, Bryan Steffy/Getty Images
Jon and Kate Gosselin showed the real side of parenting on cable — which is not always pretty. But to viewers, Jon and Kate seemed to be more at odds with one another rather than on the same side. In one show clip on TLC, a producer pointedly tells the couple, "You guys fight a lot." But the two insisted that whether it was arguing or bickering, their fighting was not bad. That's up for debate, but either way, the couple filed for divorce in 2009, after a decade of marriage.
So, what happened that led the favored television family toward divorce? Many point to Jon's cheating scandal that emerged a few months before their divorce filing. According to People, Kate was promoting her book on tour when paparazzi photographed Jon supposedly leaving a bar in the wee hours of the morning with Deanna Hummel — a grade school teacher. Although Hummel never confirmed nor denied the romance with Jon, her brother, Jason, spoke out. Jason alleged to Us Weekly, "She's a nice girl, not a home-wrecker...she is refusing to help herself so here I am trying to help her myself. I hope this clears the air."
Jason seemingly confirmed the cheating allegations, but Jon did not, simply stating he had "poor judgment." But when Kate was asked by People whether she believed Jon didn't cheat, Kate said, "I don't think I know if I believe him. I don't think that I know the whole truth."
Jon maintains his innocence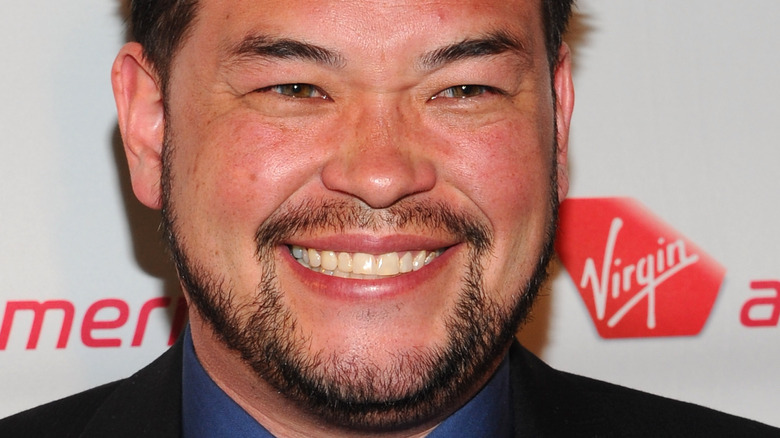 Michael Buckner/Getty Images
The cheating allegations against Jon Gosselin did not stop there. Jon's former nanny, Stephanie Santoro, claimed to In Touch Weekly she and Jon had an affair — while he was with girlfriend Hailey Glassman. Santoro alleged, "We would lie in bed and talk about the future. He would say how he wanted to make sure my daughter and I would always be okay."
But Jon has continued to speak his truth — and claim his innocence. In 2019, he went on the Dr. Oz show and said, "She [Kate] thought I was having an affair after, like, during separation in 2009, which I wasn't." He repeated "no" when Dr. Oz asked whether he was having an affair at the time. Jon also told Dr. Oz that he and Kate Gosselin do not speak nor have a relationship with one another, and have "exhausted" all other opportunities to co-parent However, he told Entertainment Tonight he has learned a lot of lessons and, "I wouldn't be where I am if I hadn't gone through the things I went through."
So does Jon think reality TV ruined his marriage? "I got married at 22-years-old, and you just don't know," he concluded.