Ed Sheeran Dominates U.K. Singles Charts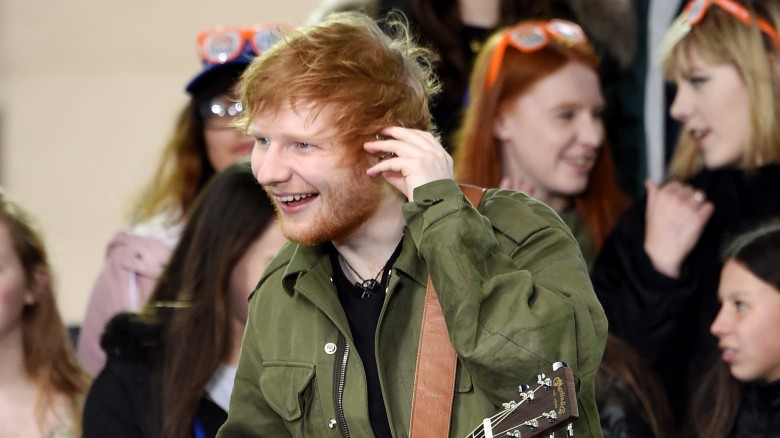 Getty Images
Ed Sheeran's latest record "÷" ("Divide") is a massive hit around the world, breaking streaming records and topping every chart. As the New York Times confirmed, the record had the most streams on Spotify ever in a single week, beating out The Weeknd's previous record of 223 million with 375 million global streams. Meanwhile, Billboard claimed the record to be 2017's top-selling album (yes, already) with a "staggering" 672,000 copies sold in its first week alone.
For the first time, though, the two rankings – streaming and sales – have come together in an unprecedented feat: As The Guardian reported, all 16 songs from Sheeran's latest effort have charted on the UK Top 20.
The New York Times explained that obtaining this kind of record was only recently made possible after an alteration in December 2016, which deemed that song streams, in addition to the traditional sales, can contribute to chart performance. So, while impressive, that 16 out of the UK's Top 20 feature Ed Sheeran is also equally absurd. For many in the music industry, it's a sign of not only the times, but also a reflection of the need for separate charts to quantify streams and sales.
As Music Managers' President Jon Webster impassioned, the singles charts need "a drastic rethink." He added, "you should be looking at two different things: what's happening in streaming, and what's happening in sales. You can't mix them. It ends up in two different metrics and that's the problem." He added that "we live in a different world, and we need a different chart for a different world."
Even Sheeran agreed. As he humbly told Greg James, "I never expected to have nine songs in the top 10 ever in my life. I don't know if something's gone wrong, but I'm definitely very happy about it." He added, "I think they are going to be changing how it charts from now on."