Neil Patrick Harris Celebrates Series Of Unfortunate Events Renewal With Tattoo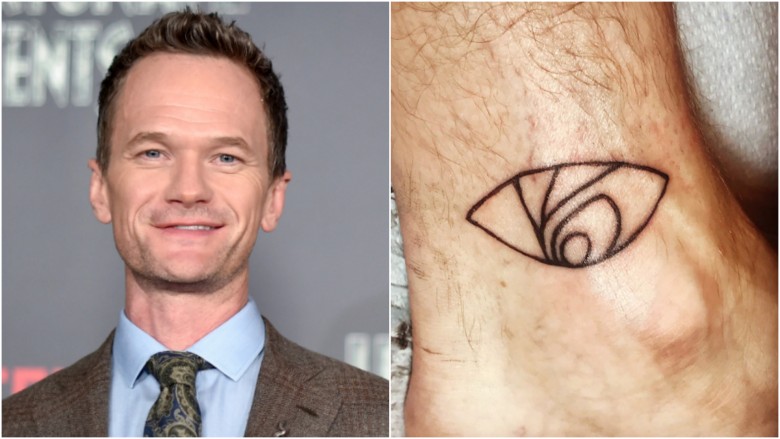 Neil Patrick Harris went under the needle–or his ankle did, at least.
As you may recall, Harris, 43, starred as Count Olaf in Netflix's A Series of Unfortunate Events (2017-), changing costumes and adopting new identities in an effort to secure the Baudelaire orphans' fortunes. But, until recently, fans weren't sure if the show would return.
Luckily, the show announced that they've officially been renewed for a second season–and Harris knew just how to commemorate the good news: a tattoo.
Yep, that's right. The How I Met Your Mother (2005-2014) star got inked! And it was his first time, too. Harris shared an image of his tattoo, an eye on his ankle bone, on Instagram, writing, "We got picked up for Season 2 of A Series of Unfortunate Events. I got this to celebrate. #firsttattoo."
He also hashtagged the new mark as a "#scampstamp."
Fans of Unfortunate Events will recognize the new ink as Olaf's signature tattoo–often used to identify him despite his various disguises.
Harris opened up to Time magazine in January 2017 about why he loves playing Olaf: "He's probably the most dastardly, but he's villainous in a family-friendly way. So he can be over-the-top terrible. You don't have to spend a lot of time with motivation or backstory. There's an absurdist freedom to Olaf."
We're looking forward to Harris reprising his wretched character in season two.