Ewan McGregor Fires Back At Beauty And The Beast Critics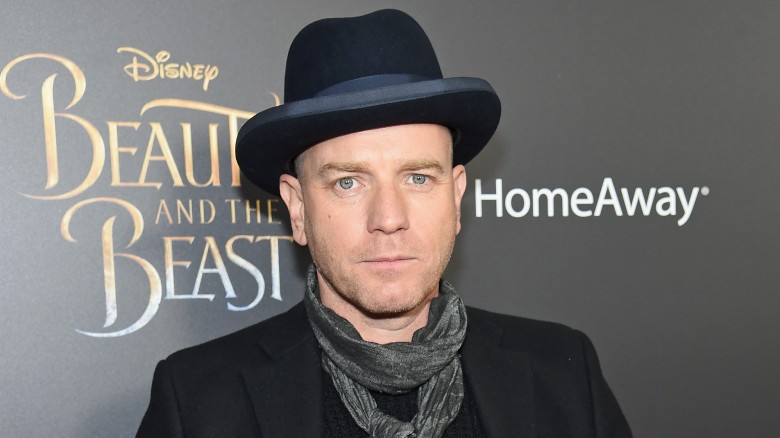 Getty Images
Ewan McGregor is currently playing double duty on promotional tours for two very different films: T2 Trainspotting, in which he reprises his role as the now 40-something heroine addict Mark Renton, and Beauty and the Beast, in which he plays the candlestick, Lumière.
While promoting the latter on last night's appearance on the Late Show with Stephen Colbert, the Scottish actor first shocked the host with the reveal that, despite having four daughters, he had never actually seen the original Disney musical. Colbert's response? A hilariously incredulous, "How could you possibly avoid Disney? How did you escape from the black hole that is 'Be Our Guest?'"
To this, McGregor quipped, without missing a beat, "I have never seen it, the original. Is it good?" He continued that his lack of prior knowledge of the film due to his daughters' lack of interest in it actually benefited his performance: "It was quite handy, in a way, because when you're gonna play a part that's so well known, it's quite good if you don't know it, so it can be yours." He continued, "I didn't have to try and sound like the guy who did it for the cartoon in the '90s."
However, the conversation soon turned to the film's heavily covered controversy surrounding Josh Gad's character LeFou, who was described recently by director Bill Condon as an "exclusively gay character" (via Entertainment Tonight). At the mere mention of the anti-gay backlash the film has since received, McGregor was quick to sarcastically interrupt: "There's a lot of gay sex in this cartoon. And I think if you live anywhere near Alabama, you should not go and see this film." He continued, "What would Jesus think?"
Indeed, as Uproxx covered, the reveal of this character has resulted in boycotts around the country and the world. But McGregor has no patience for such a reaction. His final thoughts on the matter were said with a shrug and perplexed, yet biting tone: "It's just like...he's a gay character. It's 2017, for f*cks sake, you know?"