What Kate Gosselin Does For A Living Today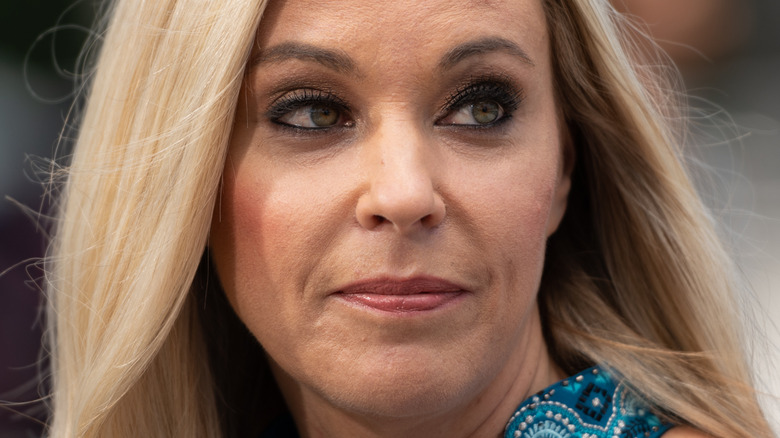 Noel Vasquez/Getty Images
Kate Gosselin first came into the public eye as a star on the TLC reality show, "Jon & Kate Plus 8." From 2007 to 2009, the reality TV personality and her then-husband Jon Gosselin gave fans an inside look at their lives as they raised their twin daughters, Mady and Cara, and sextuplet siblings Aaden, Alexis, Collin, Hannah, Leah, and Joel.
Following Jon and Kate's headline making divorce in 2009, the mom of eight forged on with a revamped version of the show, sans her estranged husband. "Kate Plus 8" aired from 2010 to 2017 as a series of specials, per IMDb. The finale episode of the spinoff featured Mady and Cara getting ready to go off to separate colleges, while two of their siblings — Hannah and Collin — were nowhere to be seen. After the episode aired, Kate posted to Instagram to write that despite the "tough" and "needlessly unfair" times her kids experienced, they all turned out to be "such wonderful amazing human beings."
Kate's volatile custody battle with her ex-husband Jon has continued to play out in the media for more than a decade, but what is less known is how the mom of eight earns a living. Keep scrolling to find out. 
Kate Gosselin used to work as a nurse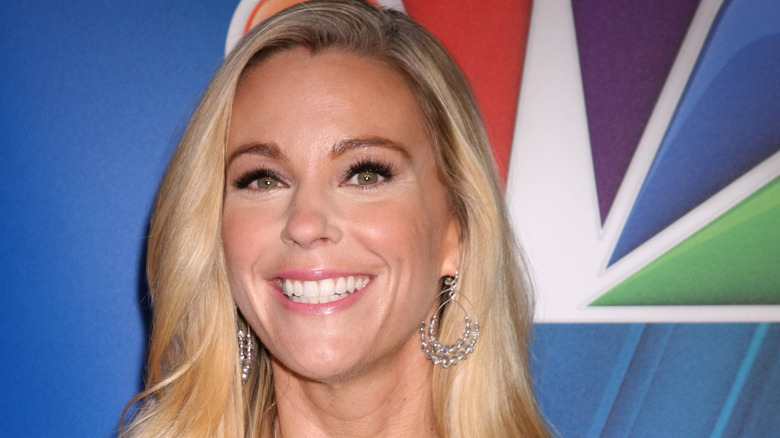 Kathy Hutchins/Shutterstock
Kate Gosselin made a major change in her life once her oldest kids went to college. Earlier this year, the TLC veteran sold the supersized Pennsylvania house that she raised her kids in, and is said to have moved to North Carolina. With the eldest two Gosselins in college, Kate lives with Aaden, Alexis, Leah, and Joel, while Hannah and Collin still live in Pennsylvania with their dad.
It is unclear what Kate is doing for work in her new home state, but as of last year, she had not gone back to her pre-reality TV career of a labor and delivery nurse — at least according to her ex-husband, Jon Gosselin. In April 2020, Jon told The U.S. Sun that he had "no idea" what Kate was doing for work, but he criticized her for not using her nursing skills to help out in the medical field during the COVID-19 pandemic. "I mean you think — as she claims she has her nursing license — that she'd be on the front line," he told the outlet. "That would be a good idea. Just saying."
At the time, The Sun noted that Kate's nursing license was listed as "active" through the end of 2021.
Kate Gosselin hasn't appeared on reality TV for years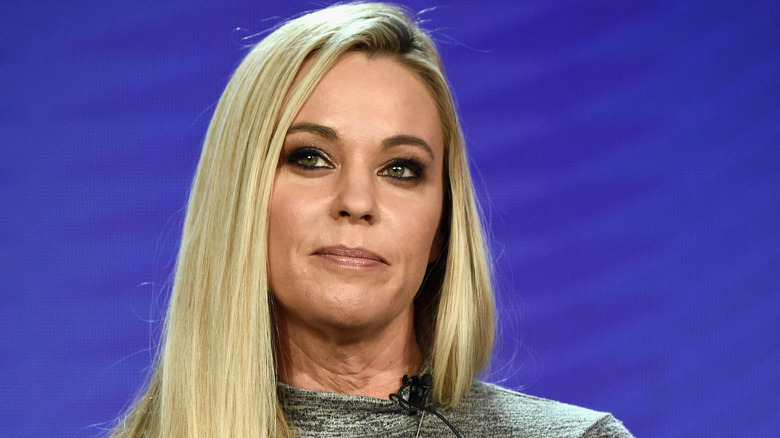 Amanda Edwards/Getty Images
During her heyday as a reality star, Kate appeared on several TV shows, including "Dancing With the Stars" and "Celebrity Apprentice," per IMDb. Her most recent reality show came in 2019 when she starred in the spinoff dating show "Kate Plus Date." She didn't find lasting love, and the show wasn't picked up for a second season.
Kate has also earned money in the past by writing books, and she had a short-lived stint as a blogger for Coupon Cabin, which she was fired from when it was determined that she "wasn't a good fit" for shopping website, according to The Hollywood Reporter.
But with her reality TV career now on a hiatus, Kate has not kept fans in the loop on what she has been doing to earn money. She has not posted on social media in more than a year, and it's possible that she is just focusing on raising her remaining kids out of the spotlight. An insider told Hollywood Life that Kate moved her four younger kids to North Carolina "to spend their junior and senior years there with a totally new life." If the former "Kate Plus 8" star is following the same path in looking to start a "totally new life," then reality TV may not be in her future ever again.