The Truth About Laura Prepon's History With Scientology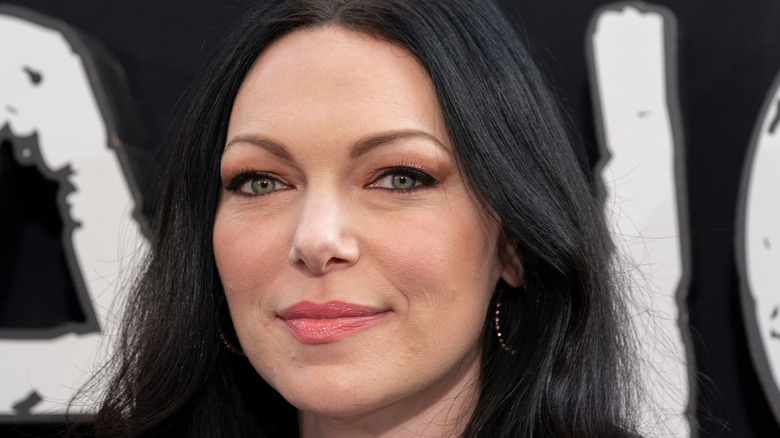 lev radin/Shutterstock
Despite starring in iconic TV series including "That '70s Show" and "Orange Is the New Black," actor Laura Prepon's most talked about role occurred in real life: being a scientologist. Prepon is a part of a long list of celebrities – including her "'70s show" costar Danny Masterson and Hollywood heavyweights Tom Cruise and Elizabeth Moss — who've been members of the controversial organization. And despite the many reputable sources, most notably former member and actor Leah Remini, who has spoken out against scientology and its many abuses, Prepon has defended the religion in the past.
In a 2015 interview with Scientology Magazine, Prepon spoke highly of the Scientology process known as auditing (via IndieWire). Scientology purports auditing to be like a therapy or counseling session, though former members have claimed its often an emotionally abusive process where individuals are coerced into false admissions. "I feel a lot of the auditing that I've had helps me to be willing to go there and be free and vulnerable and really jump into these scenes wholeheartedly," Prepon said at the time.
In 2014, Prepon revealed to Fusion that she has been a member of the organization since 1999, but it looks like the actor currently has a very different relationship to Scientology. 
Laura Prepon has left her longest role yet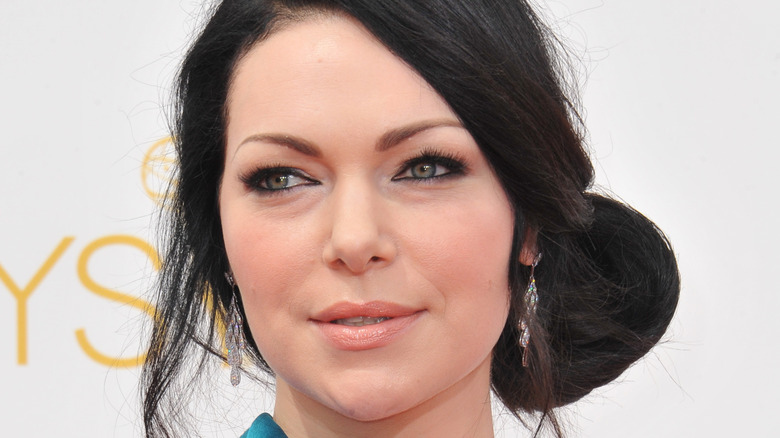 Featureflash Photo Agency/Shutterstock
In an August exclusive with People, Laura Prepon revealed she's parted ways with the organization she once doggedly defended. "I'm no longer practicing Scientology ... I haven't practiced Scientology in close to five years and it's no longer part of my life," she said.
Prepon further explained that throughout her life, she's been open to a myriad of faiths including Judaism and Catholicism. Currently, Prepon said she and her husband, actor Ben Foster, have incorporated self-care into routines through mediating. "We meditate daily and I'm really liking it," she said, "because it's something that helps me to hear my own voice and it's something we can do together."
Though the actor avoided making any direct comments about Scientology, she did say, "Life is slowly starting to have some semblance of normalcy again," perhaps alluding to some of scientology's destructive practices, including separating families, as reported in Bustle.
What changed after two decades?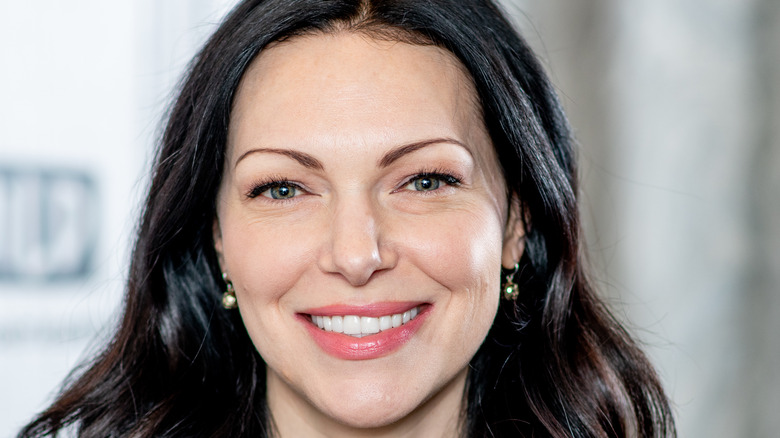 Roy Rochlin/Getty Images
Laura Prepon credits this huge life change to motherhood, citing her 4-year-old daughter and 1-year-old son as the catalyst for her to self-reflect on her previous life decisions. "As a brand new mother, I was reflecting so much on my own upbringing and the way I was mothered," she told People. "I was forced to look at a lot of things in my life that I wasn't looking at before."
Prepon also spoke about how her relationship with her own mother has impacted her life. In March 2020, Prepon released her memoir, "You and I, as Mothers," where she admitted her mother had a huge influence on her eventual bulimia disorder. It seems as though motherhood in all of its facets have played a huge role in the star's decision to leave Scientology. But the actor doesn't seem to necessarily regret joining the organization, alluding to the fact that the reason she left was because the religion is no longer suitable to her current lifestyle.
"If motherhood has taught me anything so far, it's that something can work out for a period of time and then you move on and evolve from that," Prepon said to People.