Home Of Tyler Perry's Father Destroyed In Fire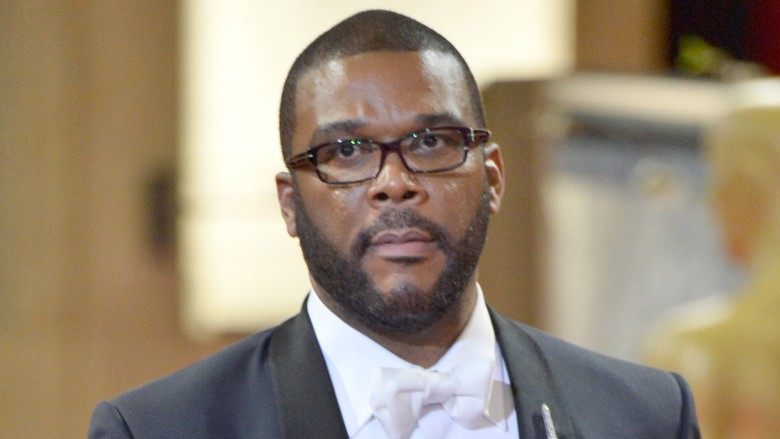 Getty Images
A fire has completely destroyed the Greensburg, Louisiana home of Tyler Perry's father, Emmitt Perry.
Sheriff Nat Williams spoke with the local TV station, WAFB, and said that the fire was reported on Monday evening around 8 PM local time. Perry was home at the time the blaze broke out.
"I heard something popping in the attic. I went upstairs and let the [attic] stairs down. I couldn't smell any smoke. I didn't see anything burning," he told another local station, WBRZ. "I then went to call the fire department, and my daughter was coming in the gate. And she said, 'I already called them.'"
The fire ended up being a big one. WBRZ said they had more than 50 firefighters battling the blaze while WAFB reported that they actually had to call for backup from other nearby stations. The nearest fire hydrant was approximately five miles away so they had to load up on water to bring it to Perry's home. Ultimately, though, the blazes were so big that they decided to keep an eye on it and let it burn itself out. The home was completely destroyed.
Luckily, Perry made it out of the fire unscathed and he's grateful no one was sleeping at that time. "I made it out alive," Perry said. "If it wouldn't have happened then, me and my daughter would've probably been in there, and we would have burned up."
Officials at this time are suspecting electrical issues sparked the blaze.
Emmitt and Tyler haven't always had the best relationship. Emmitt raised the actor-director-comedian but he's not Tyler's biological father, a fact that his mother hid from him. It wasn't until Tyler took a DNA test that he discovered the truth and then revealed it during an interview at Women's Empowerment 2014.