Milo Ventimiglia Prepares Fans For This Is Us Season Finale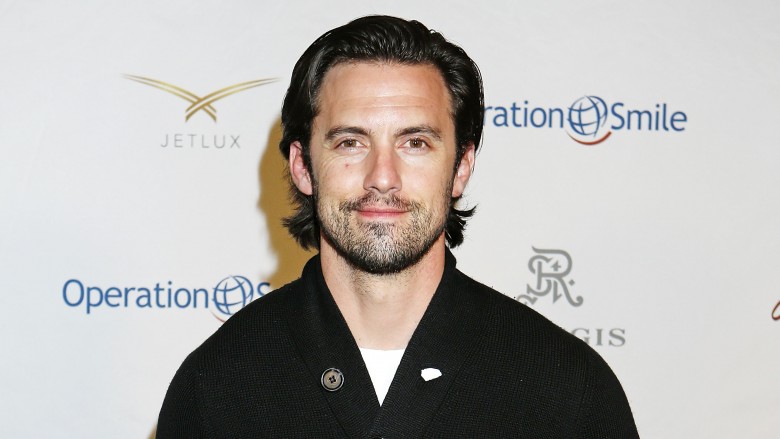 Getty Images
The cast and creators of NBC's This Is Us have been hard at work recently promoting their show as it winds down to its first season finale. Last Night, Milo Ventimiglia, who plays the father, Jack, chatted about his character's life and death in an appearance on Jimmy Kimmel Live. Spoilers ahead!
The actor addressed the elephant in the room head on: "The one thing you do know is Jack is dead and everybody's fascinated with knowing how, when, and why." However, he continued, "the thing that I keep...talking about to people is, worry about how he's living. Why he's living. Those are the moments."
Ultimately, he urged his viewers, "don't focus on death, you want to focus on his life." When Kimmel pushed on whether viewers would get answers on how and why Jack died, Ventimiglia remained sly as ever: "Maybe, maybe not. Maybe you will."
Earlier this afternoon, This Is Us creator Dan Fogelman Tweeted his text exchange with Ventimiglia after the latter first read the finale's script. The actor wrote: "This is gonna be heartbreaking and beautiful...Insane. Think you're right. They're [fans] gonna riot." In a Quote Tweet, Ventimiglia repeated this sentiment.
The actor has clearly been doing his best to prepare fans for what's to come – whatever that may be. His recent statements echo his warning to viewers via Entertainment Tonight earlier this month, when he attested that the finale would be "stressful": "I think people need to put away their desire to know and be satisfied with that, and know that it's coming."
Mandy Moore, who plays Ventimiglia's on-screen wife, Rebecca, recently agreed in an interview with E! Online that Jack's death is a "monumental event for the family", and similarly warned fans to expect "pain, grief". However, she added, "I think the show is ultimately hopeful, and I feel like it leaves on that note as well, in the finale."
As is typically the case with This Is Us, it sounds like it'll be a good idea for fans to watch tonight's (March 14th) finale with a box of tissues on hand.