How Much Was Sean Lock Worth At The Time Of His Death?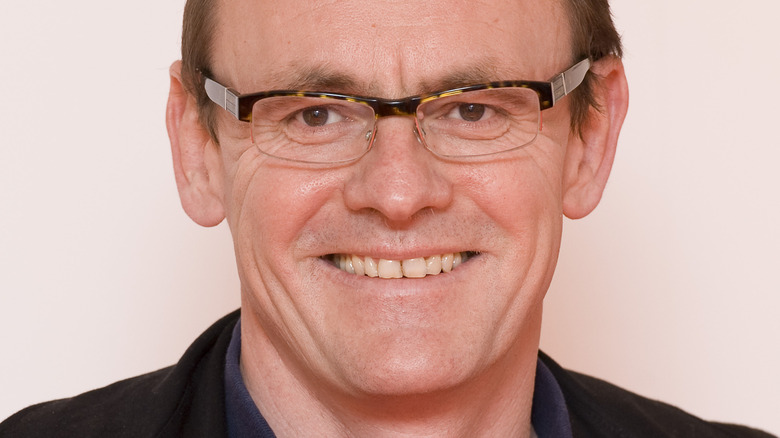 Feature Flash Photo Agency/Shutterstock
The comedy world has lost one of its greats in Sean Lock, who died from cancer at the age of 58. "Sean was one of Britain's finest comedians, his boundless creativity, lightning wit, and the absurdist brilliance of his work marked him out as a unique voice in British comedy," his agent said in a statement (via The Guardian). "Sean will be sorely missed by all that knew him."
Lock got his start in comedy more than 20 years ago, touring the U.K. as a standup comedian. He went on to release several comedy DVDs, including "Sean Lock Live," "Lockipedia Live," and "Purple Van Man," per IMDb. He also wrote and starred in the BBC sitcom "15 Storeys High" from 2002 to 2004. After the sitcom ended, Lock achieved further television acclaim when he took on the role of team captain on the popular comedy show, "8 Out of 10 Cats" and its spinoff, "8 Out of 10 Cats Does Countdown." As if he wasn't busy enough, Lock also hosted his own talk show called "Telly Hell" from 2006 to 2007.
Though Lock's career had stalled prior to his death, he still earned a lot from his past television roles. Keep reading to find out how much he was worth at the time of his death.
Sean Lock made a lot of money in his career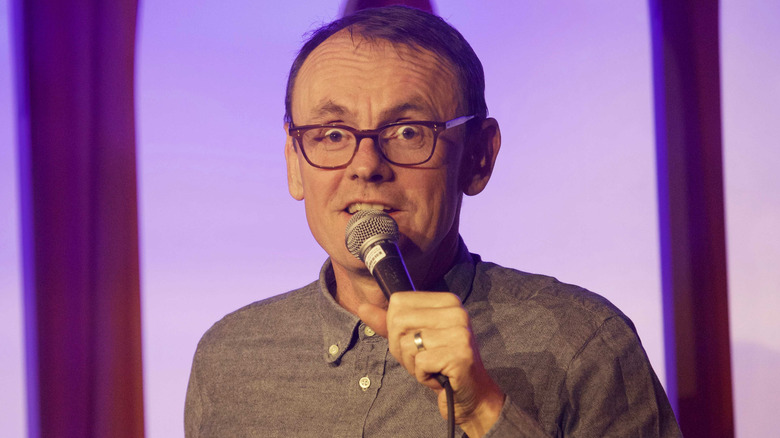 Terry Murden/Shutterstock
After being a staple in British comedy and television for over 20 years, Sean Lock had an approximated net worth of between $2 million and $4 million at the time of his death, according to Biography Daily. While Lock spent a majority of his career making people laugh — and earned a comfortable living while doing so — he didn't think too highly about his accomplishments.
"I spend a lot of time achieving nothing; days go by sometimes. I do rent an office and go there, though not every day: that would be a lie," Lock told Yorkshire Magazine in 2015. "...People perhaps assume that you just walk into a room and make this stuff up, but jokes are very hard to come by."
Still, Lock's work ethic could not be underestimated as he worked through his illness. According to the Mirror, Lock's last public appearance was in December 2020, when he recorded a video promoting a charity. Lock reportedly also hid his illness from his showbiz friends prior to his death.
Lock is survived by his wife Anoushka Nara Giltsoff and three children, per My London News.