Amber Tamblyn Announces Daughter's Name With Help From Hillary Clinton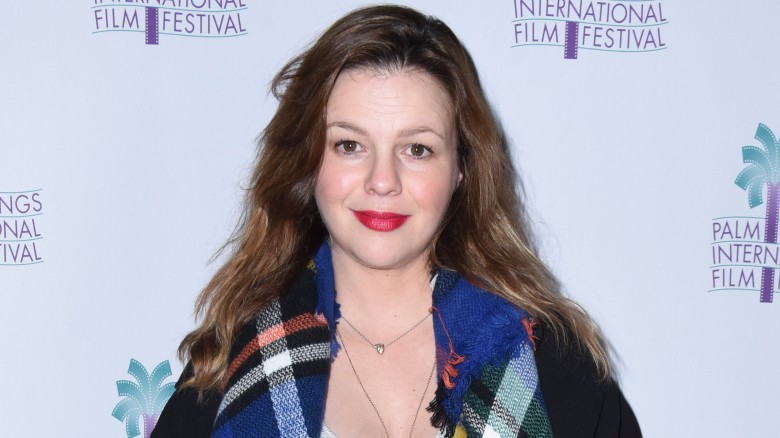 The cat's out of the bag!
Actress Amber Tamblyn, 33, has finally revealed her daughter's name: Marlow Alice Cross. In a recent Instagram post, the Sisterhood of the Traveling Pants (2005) star shared a letter written to her daughter by none other than former First Lady and Secretary of State Hillary Clinton.
"Dear Marlow: Happy Birthday!" the letter reads. "Your birth has been a source of great joy for your parents, Amber and David, and your vast community of admirers and champions. I send my best wishes to you for a lifetime of amazing accomplishments and adventures, full of love, learning, and friendship. With warm regards, I am Sincerely yours, Hillary Rodham Clinton."
Tamblyn, who campaigned alongside BFF and former costar America Ferrara for Clinton's presidency, was understandably thrilled to receive a personalized letter from her favorite 2016 presidential candidate. "The one day I decide to put mascara on Hillary Clinton sends us this letter for our daughter. Crying now," she captioned the photo.
"A letter from one spectacular woman who has lived so much to another who has only just begun," Tamblyn continued. "My heart is as full as this diaper I'm about to change. Thank you, Hillary, grandmother to us all."
As you may remember, Tamblyn announced that she'd given birth to her daughter in February 2017 with a video to Instagram. At the time, Tamblyn, who is married to comedian David Cross, 52, jokingly wrote, "David and I are proud to announce the birth of our daughter, Dauphinoise Petunia Brittany Scheherazade Von Funkinstein Mustard Witch RBG Cross Tamblyn-Bey jr. #TheFutureIsFemale."
Yeah, we'd say Marlow Alice Cross has a better ring to it.