How Pippa Middleton Met Her Husband James Matthews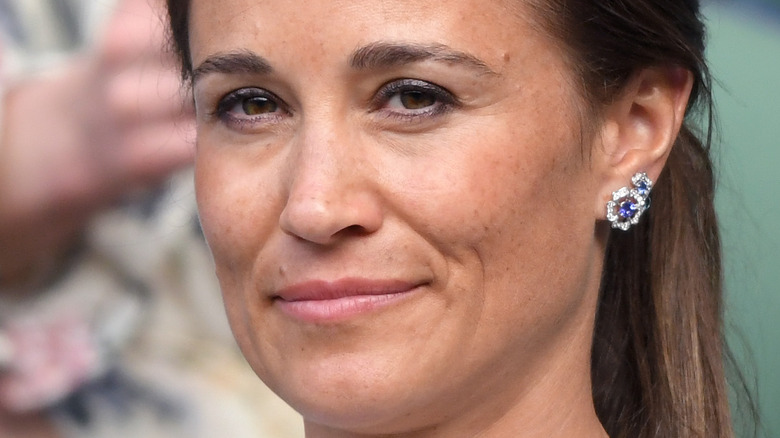 Karwai Tang/Getty Images
Pippa Middleton became a household name when she made her public debut at Prince William and Kate Middleton's royal wedding in 2011. The world quickly became fascinated with the newly-minted Duchess of Cambridge's sister when she sashayed in the courtyard of Buckingham Palace, fulfilling her wedding duties in a white dress that the world is still talking about. Sure, it was Kate Middleton's wedding day, but, as ABC News reported at the time, everyone wanted to know who her sister was and whether or not she was single. But for Pippa, it was just another day and another family affair. She told Today in 2014, "It sounds funny to say, but we saw it, as just a family wedding. And actually, I didn't realize, perhaps, the scale of it until afterwards."
And while Pippa certainly became a celebrity on that day thanks to her sister's wedding, little did she know at the time that she had already met the love of her life, too. Here's the story of how Pippa met her prince charming.
Kate's wedding thrust Pippa's love life into the spotlight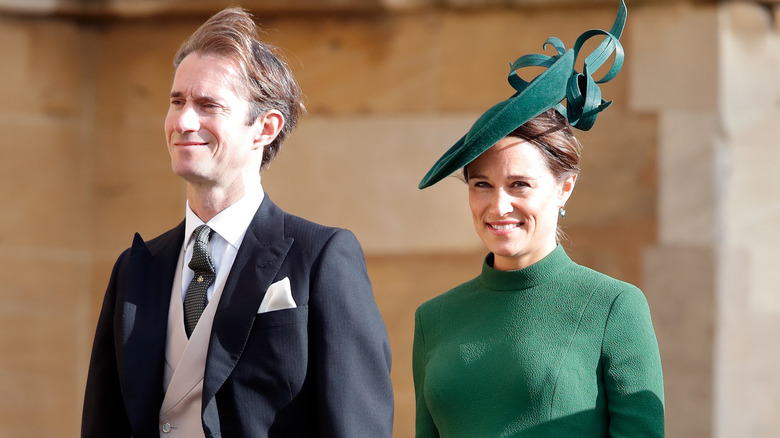 Max Mumby/indigo/Getty Images
When Pippa Middleton turned heads at the Cambridge's wedding, the media had assumed that she was single. In fact, there were even plenty of reports at the time suggesting that Pippa should date Prince William's younger brother, Prince Harry, seeing how they would be a good match, as detailed in OK!. But Pippa didn't want to focus on her new celebrity status. Instead, after the royal wedding, she returned to her daily life and routine. She told Today, "I almost went back to my life as it was. I mean, things change a little bit. But it was just adjusting to the new normal rather than changing any way."
However, Pippa's life as she knew it would soon change, as she reportedly went on a series of dates with her future fiance. The mystery man was professional racing driver and hedge fund manager James Matthews in 2012, per Town and Country. But exactly how did the couple meet? Surprisingly, it wasn't at the royal wedding. Keep reading to find out below.
Pippa Middleton's history with James Matthews was a winding road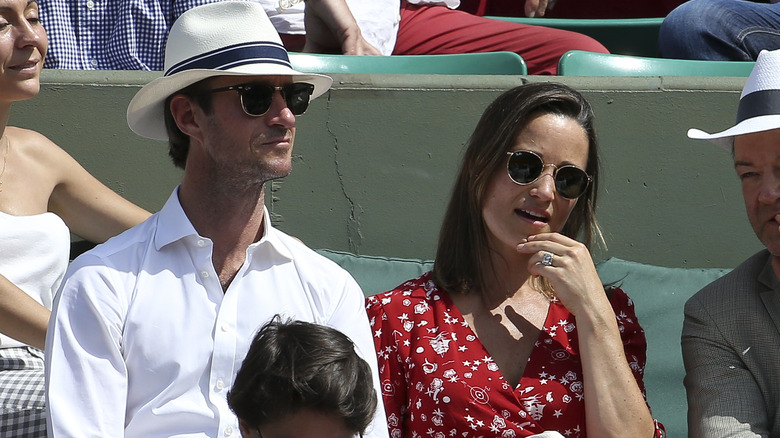 Jean Catuffe/Getty Images
Pippa Middleton's relationship with James Matthews actually took quite a few years to develop. Pippa met James while she was vacationing at the Eden Rock Hotel in St. Bart's in 2007, which happened to be owned by James' parents, per Us Weekly. While they did go on a few dates in 2012, Pippa began dating stockbroker Nico Jackson in 2013. However, as E! News reported, Pippa broke up with him in 2015 and swiftly rebounded with James, and it was full speed ahead at that point. The couple announced their engagement only a few short months after they rekindled their relationship in 2016. That same year, Pippa and James attended a charity event together and went on a ski trip and before they knew it, tied the knot at St. Mark's Church in Berkshire, England in May 2017.
The couple now has a young son, Arthur, and welcomed their daughter Grace in March 2021. Life as Pippa once knew it has certainly changed. "More recently, over the past two years, family life and motherhood has consumed much of my spare time and unsurprisingly the challenges I thrived on have taken a back seat," she told Hoka One One in March 2021 about her new work and life balance. 
It sounds as though Pippa's life really is the stuff of fairy tales!