Kate Middleton And Queen Elizabeth Both Share This Favorite Hobby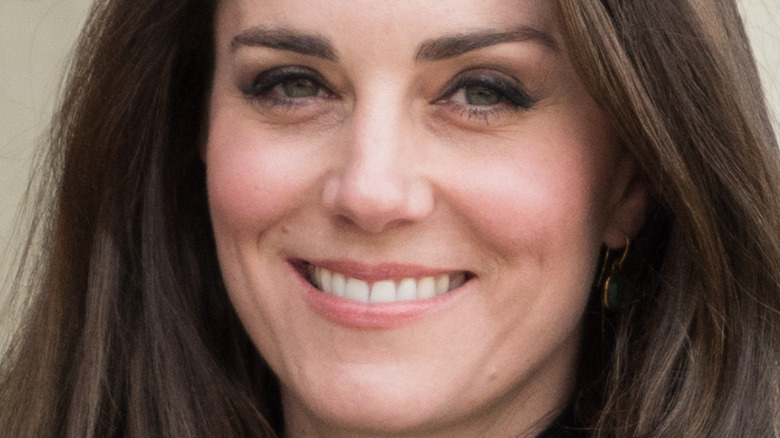 Frederic Legrand - COMEO/Shutterstock
Kate Middleton and Queen Elizabeth may not appear to have too much in common on the surface. Aside from their age difference, Kate grew up in Bucklebury, Berkshire, along with her sister, Pippa Middleton, and her brother, James Middleton. The queen, on the other hand, was born into the royal family, and became the British monarch when she was just 27-years-old. Nevertheless, the two women crossed paths, and are now related — albeit through marriage. 
From the time she met Kate, the queen seems to have taken a liking to her. According to Harper's Bazaar, the two have made several joint appearances together throughout the years, and they've shared many laughs together. The queen has also been on-hand to welcome each of Kate's children, and is said to adore Prince George, Princess Charlotte, and Prince Louis. According to Entertainment Tonight Canada, the queen was simply elated when Kate and Prince William welcomed their daughter. "The Queen was really thrilled that it was a little girl, and I think as soon as we came back here to Kensington she was one of our first visitors here," Kate said in an interview with ITV in 2016 (via ET Canada).
Bonding over the children isn't the only thing that Kate and the queen have in common, however. Keep reading to find out which hobby they both enjoy.
Queen Elizabeth and Kate Middleton both love the art of photography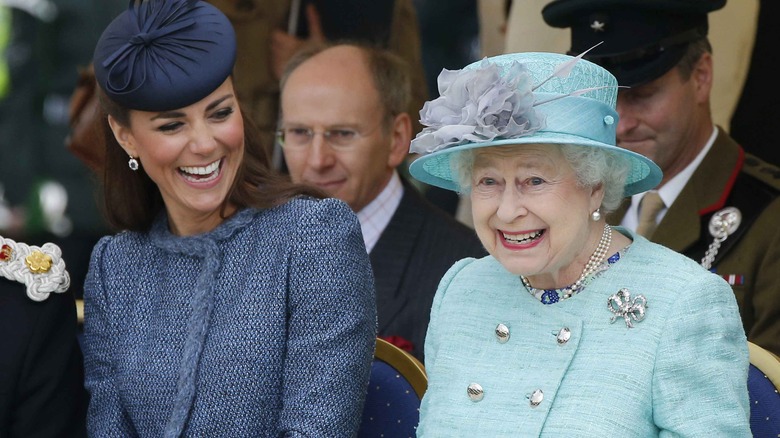 Wpa Pool/Getty Images
It seems that Kate Middleton's love of photography is something that she shares with her grandmother-in-law, Queen Elizabeth. According to People magazine, both women share an eye for detail, and greatly enjoy capturing memories with a camera. Both Kate and the queen shared photographs on social media in honor of World Photography Day. The royal family's official Twitter account shared three snaps of the queen — and in each photo, she could be seen taking pictures or holding a camera of her own. Meanwhile, the Duke and Duchess of Cambridge posted about some of the photographers who participated in Kate's "Hold Still" project which she launched during the coronavirus pandemic, according to People. "Photography has an amazing ability to create a lasting record of what we have all experienced and are experiencing," the Instagram caption read, in part.
Over the years, both Kate and the queen have shared some of their own photography with the world. The Daily Mail noted that the queen "has demonstrated an effortless knack of capturing her family at their most informal and most relaxed." Meanwhile, the Duchess of Cambridge is often credited on photos of her family that she shares on social media. According to People magazine, Kate has received high praise for her photography work. "I'm a great admirer of Kate's photography, she's grasped it very quickly," royal photographer Arthur Edwards said in an interview with ITV (via People) back in June.