Inside Allison Williams' Relationship With Her Father Brian Williams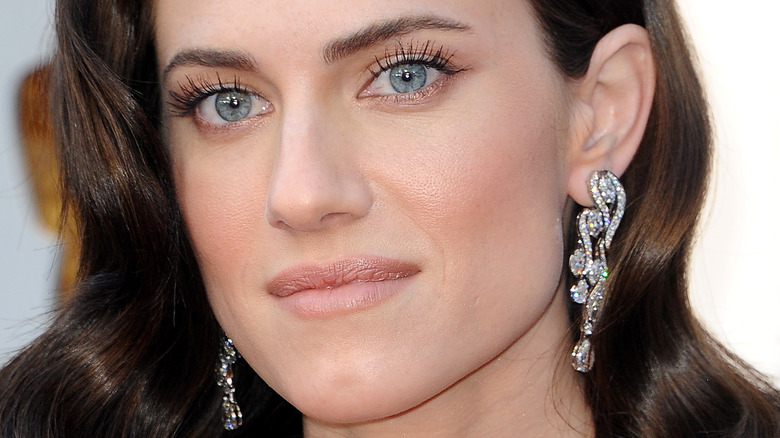 Tinseltown/Shutterstock
Allison Williams is an actor, best known for her roles as Marnie in Lena Dunham's HBO dramedy "Girls" and Rose in Jordan Peele's 2017 horror flick "Get Out." Despite her rise in major silver-screen roles, Allison seemingly already had a foot in Hollywood's door when she was born in 1988. Although her father, Brian Williams, isn't an actor, he is a relatively big household name. Brian is a famous journalist who started his career as a local news reporter in the '80s, per MSNBC. He landed a spot with NBC News as a National Correspondent in 1993. He currently anchors "The 11th Hour With Brian Williams" on MSNBC.
While Allison's brother, Doug, followed in their father's anchoring footsteps, per The New York Times, she chose a different route. Despite that decision, Allison and her father have appeared to remain close over the years. Here is a glimpse inside the actor's relationship with her fellow famous father.
Allison Williams defended her father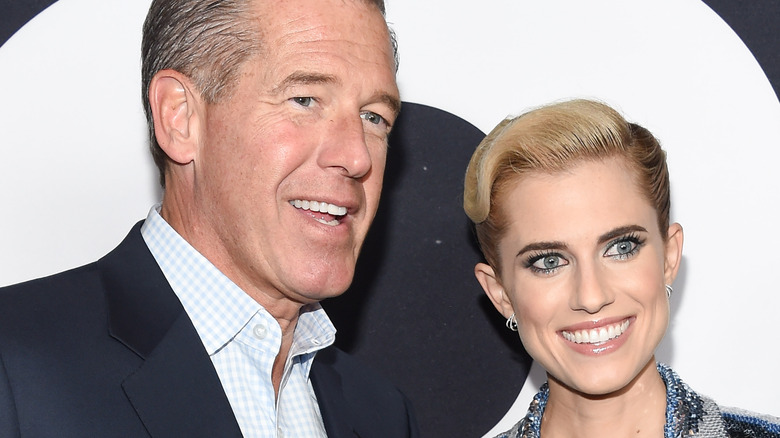 DFree/Shutterstock
Actor Allison Williams stepped up to the plate in February 2015 in order to stand by her father, Brian Williams, as he weathered a serious journalistic controversy. According to HuffPost, the famous news anchor had been suspended from his NBC anchor role after coming clean about embellishing stories about the Iraq War.
That same month, Allison appeared for an interview with Seth Meyers (via Detroit Free Press). When asked about her father, she said, "It's been tough ... Obviously, toughest on my dad, who bears the full burden of responsibility for it, but one thing the experience has not done is shake my trust and belief in him as a man." 
Allison then complimented his character. "He's a really good man. He's an honest man. He's a truthful man. He has so much integrity. He cares so much about journalism. And yes, he's a really good dad. I know you can trust him because, as any good daughter does, I've tested him on that," she said. However, despite her defense of Brian, she also wants to live outside his shadow.
Allison Williams wants to be more than Brian Williams' daughter
Andrew H. Walker/Getty Images
In a 2017 interview with the Los Angeles Times, actor Allison Williams spoke about both her role in the horror film "Get Out" and the perception of nepotism in Hollywood. Specifically, she described feeling shut out by an unnamed publication while trying to make her own name in acting — given her father is famous news anchor Brian Williams.
"That was, like, the most upset I've ever been. To me, that symbolized so much," she shared. "You could use me on your cover, but you're not going to give me a name? I mean, it wasn't the most upset I've ever been. But it was when my feelings about that peaked the most." 
Allison continued on about the hard work she put in to get herself to where she is today in the entertainment industry. "It took years, and a lot of diligence on my part. But I've formed my own thing, and now I get people who are surprised to find out he's my dad. I dreamed that would happen, and it has: I'm no longer introduced to people as Brian Williams' daughter." While Allison is proud of her father, it's safe to say her father is most likely proud of her as well.