Ilana Glazer Secretly Ties The Knot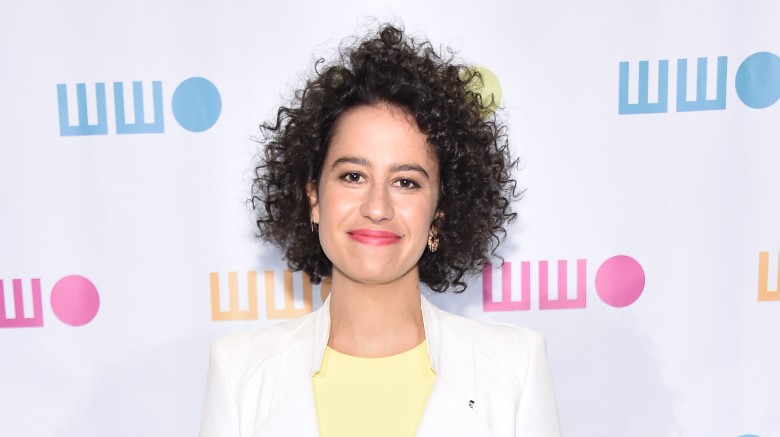 Getty Images
Congratulations are apparently in order! Broad City star and co-creator Ilana Glazer married her longtime boyfriend, David Rooklin, in a super-secret ceremony late last month, according to various sources. But, why are we only hearing about their exciting nuptials now?
For starters, according to E! News, the couple is very private. In fact, the news only caught on weeks after the wedding, after it began trickling out through social media. Two weeks ago, the newlyweds' friend, writer and director Chioke Nassor, shared a photo of Glazer and Rooklin from the joyous occasion on Instagram, with the beautiful, congratulatory message: "What can I say? I love love! Happy matrimony to two of my favorite people."
However, that post went completely under the Internet's radar. It wasn't until famed podcaster, comedian, and actor Phoebe Robinson shared a cropped version of the same photo with a lovely, emoji-filled caption when people put two and two together. "Belated congrats to these beautiful [babies] on getting hitched. Love you hard and deep. You're truly #RelationshipGoals and inspire me," the post read.
Following this, local paper Metro confirmed the ceremony. According to the report, it was a very small and private affair in front of close friends and family that took place at City Hall in New York City. Although Glazer has often kept mum on their relationship over the years, E! News attests that the now-happily married couple actually met back in college at New York University. Bustle added that Rooklin is a scientist who is now doing his postdoctoral work in molecular modeling at NYU. The New Yorker, meanwhile, described him as a "a trim clean-cut white man in his thirties, with glasses."
As of now, neither Glazer nor her representatives have confirmed the tying of the knot. However, it's safe to say that in light of this news, all Broad City fans are wishing the newly married couple heaps of love, congratulations, and an emphatic #YasQueen.