Kelsea Ballerini Wants To Make A Song With This Rapper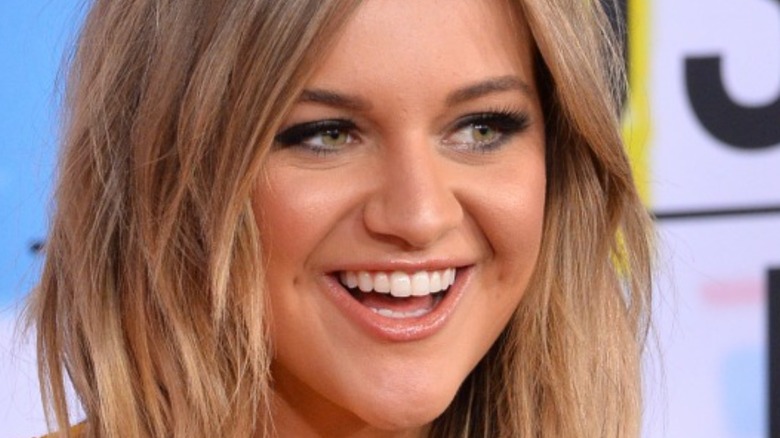 Featureflash Photo Agency/Shutterstock
Country music songstress Kelsea Ballerini has most certainly made a name for herself within the genre over the past several years. Making her big splash on the scene in 2014, Ballerini quickly rose through the ranks of country music. Ascending country music charts and performing at the famed Grand Ole Opry just one year into her music career signaled big things ahead for the then-burgeoning singer.
Now, years removed from her debut, Ballerini has released four records, coached on "The Voice," co-hosted the 2021 CMT Music Awards, and cemented her place at the top of the country music scene, with hits like "Legends" and "I Hate Love Songs." Despite being so accomplished, less than a decade into her career, the 20-something still has big plans and goals to achieve, and she is showing no signs of slowing down.
Before working with the likes of pop star Halsey and country music legend Kenny Chesney, Ballerini also expressed interest in working with one specific artist — one that may catch people by surprise. Who does Ballerini want to collab with? Keep reading to find out!
Kelsea Ballerini wants to work with this hip-hop veteran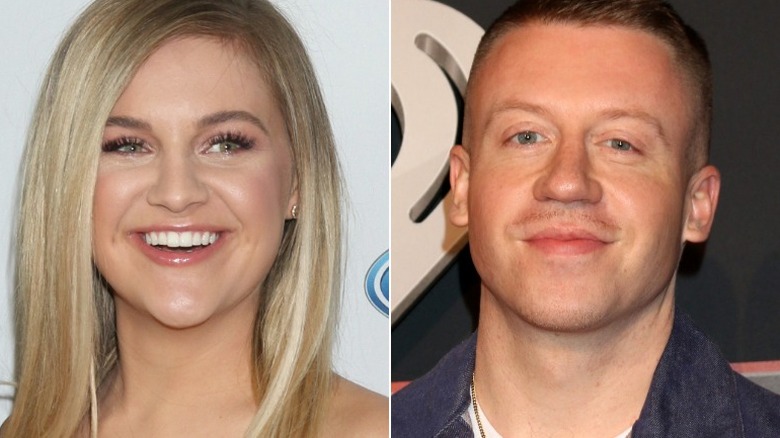 Shutterstock
In a 2017 chat with Us Weekly, Kelsea Ballerini revealed that she would love to work with hip-hop recording artist Macklemore. Ballerini explained to the outlet, "I'd love to duet with Macklemore! Country and rap — why not?"
Macklemore, best known for his 2012 hit single "Thrift Shop" with Ryan Lewis, has been a hip-hop veteran for two decades now. Beginning his hip-hop career in 2000, Macklemore shaped his sound through beat-making and rapping as much as possible as a young high schooler. Speaking to Complex in 2012, Macklemore revealed that he wanted to be as self-sufficient as possible — not having to "rely on other people" and not "[hollering] at producers about beats." Macklemore hustled and saved enough money to buy his recording equipment, starting with a "two-track to a four-track" and then a "four-track to an eight-track." After 12 years of grinding, Macklemore combined his lyrical influences and catchy melodies to craft "The Heist," his debut album with Lewis. The album, which featured inescapable hits like "Thrift Shop" and "Can't Hold Us," quickly blew up — peaking at No. 2 on the Billboard Hot 100 and receiving rave reviews from critics.
Clearly, Macklemore and Ballerini come from completely different backgrounds, so why does Ballerini want to collaborate with him? We share the answer after the jump.
Kelsea Ballerini isn't afraid to experiment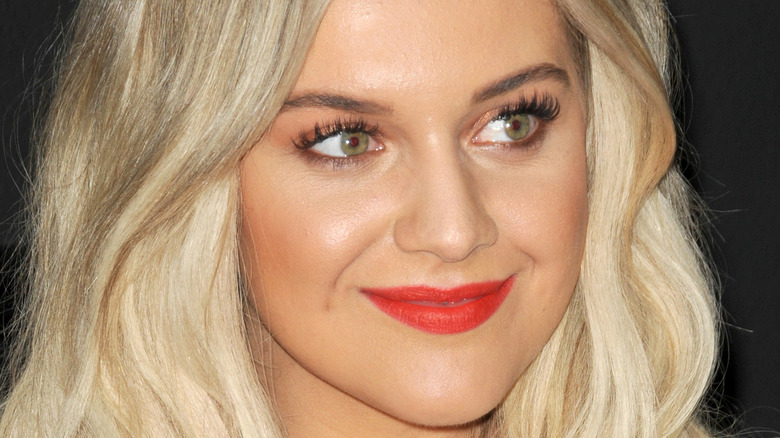 Kathy Hutchins/Shutterstock
Speaking to the U.K.'s Downtown Country in 2017, Kelsea Ballerini further elaborated on her wish to collaborate with Macklemore, a prospect she views as "really cool."
In the interview, Ballerini revealed that she wants "to work with a lot of people" and that she loves "blending genres." The songstress also saliently noted that "it's a really cool way to get new ears on my music and country music that maybe wouldn't have listened to it and then vice versa."
"I love putting people together that like wouldn't make sense," Ballerini went on, adding that she "would love to do something with a rap artist, like Macklemore." A collaboration between Ballerini and Macklemore would most certainly be a style clash, but that is a prospect that Ballerini is perfectly fine with — telling the outlet, "I just think it would be really cool to do a collaboration that you wouldn't think would make sense and then it does."