Celebs Who Have Been Sued For Hilarious Reasons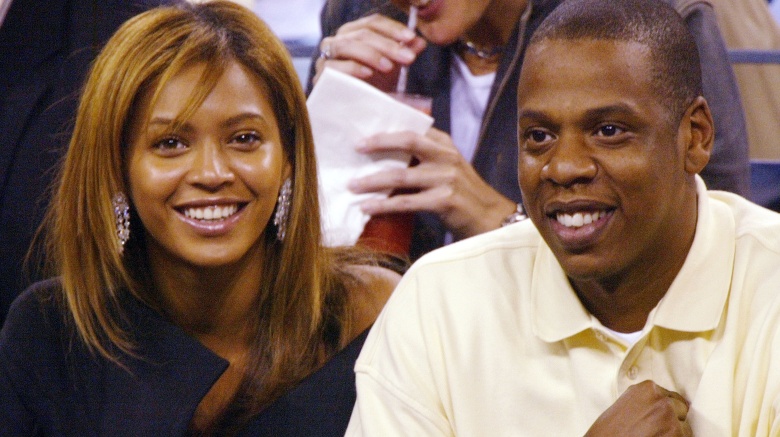 Getty Images
If you ever become a celebrity, you're going to get sued—maybe only once, if you're lucky. For one reason or another, people look at you and see a bullseye on your back, and money that should be in their bank account instead of yours.
Elvis Presley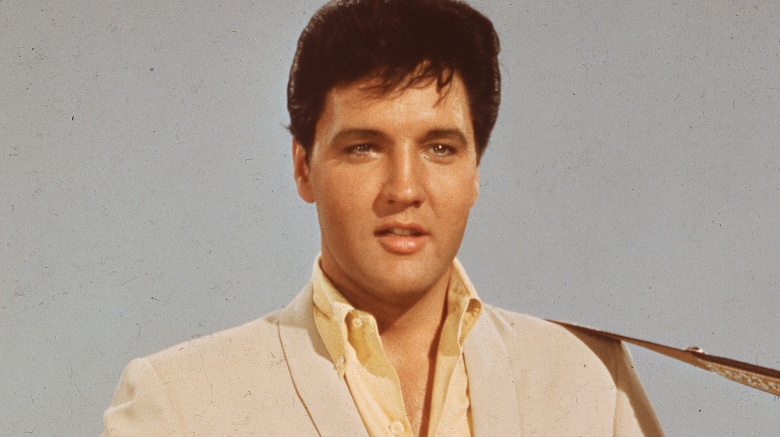 Getty Images
A lawsuit can only be described as crazy when the defendant—like, say Elvis Presley—is deceased. But that's exactly why the late Major Bill Smith filed a lawsuit against the King of Rock and Roll in 1993. According to the Pittsburgh Post-Gazette, Smith claimed that Presley's estate makes a ton of money maintaining Presley's death, and Smith insisted, "There's no bit of proof that Elvis is dead," claiming to have met with Presley several times since his alleged (or, in reality, actual) demise. But Smith wasn't just some random nut job. He had a personal stake in proving Presley was alive. In the mid-1950s, Smith produced some of Presley's early work, as well as promoted concerts. He also wrote a book titled Memphis Mystery: Elvis...The Man and the Myth, in which he claims Presley faked his death. In his lawsuit, Smith sought $50,000 in damages. He also asked that the Presley estate stop making fun of him for his book. Presley could not be reached for comment.
Michael Jordan
Getty Images
Usually, it's the celebrity who sues a lookalike, but for Michael Jordan, it happened the other way around. But that's why in 2006 Allen Ray Heckard filed a lawsuit against both the former NBA star and Nike for bolstering Jordan's fame and recognizability. Heckard claimed that his life has been disrupted greatly due to his supposed resemblance to Jordan, but from the pictures we've seen of the guy, the resemblance is minimal at best. Still, the lookalike felt the distress caused by their resemblance should've earned him about $832 million, half from Jordan and the other half from Nike, according to CBS. When asked as to how he arrived at that amount, Heckard replied, with impeccable reasoning, "Well, you figure with my age and you multiply that by seven and, ah, then I turn around and, ah, I figure that's what it all boils down to." Heckard dropped his suit about a month later. He probably realized the suit wasn't a slam dunk after all.
Sacha Baron Cohen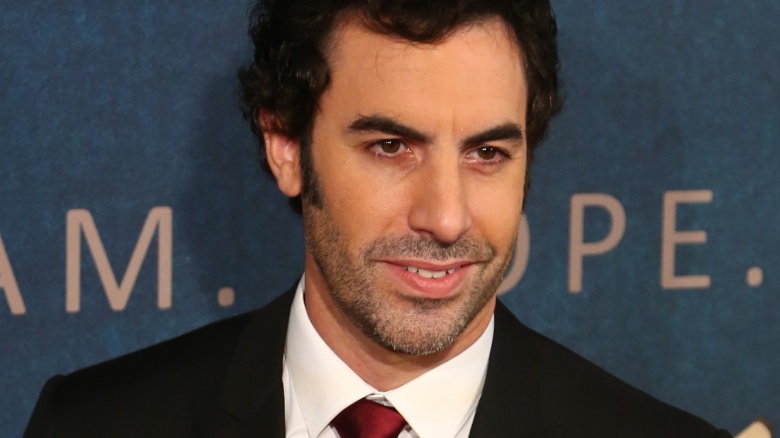 Hearing that someone filed suit against Sacha Baron Cohen, whom most of us know as Borat and Bruno, comes as no surprise considering his nothing-is-sacred approach to comedy. But he finally went too far when he committed one of the ultimate sins in the eyes of the elderly: disrupting a bingo game. That's essentially what Richelle Olson claimed in her 2009 lawsuit against Cohen. In her suit, Olson claimed that in 2007 Cohen, who was filming Bruno at the time, used vulgar language and started an altercation that left Olson with a brain injury. When the suit went to trial, Cohen and his producers at Universal Studios submitted footage of the alleged incident, in which Cohen could be heard telling vulgar jokes, according to The Hollywood Reporter. What also could be heard was some of the elderly audience laughing and Olson finally shouting, "I will not have anyone make a mockery of this bingo hall!" Cohen was escorted from the bingo hall, but no melee took place. Cohen and Universal ultimately won the lawsuit due to First Amendment rights. That's-a nice!
Mila Kunis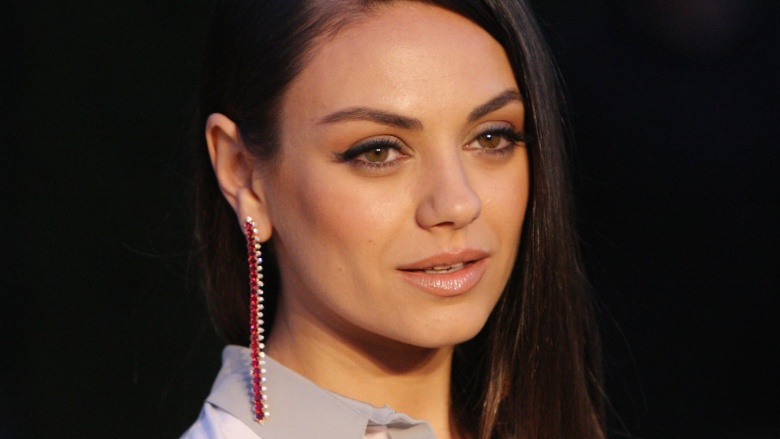 Getty Images
It's often said that revenge is a dish best served cold. Or at least that's what aspiring singer Kristina Karo must have thought when she filed her lawsuit against Mila Kunis. Karo claims that when she and Kunis were children still living in Ukraine, Kunis stole Karo's pet chicken. Over the decades, Karo forgot about the incident, but when she moved to the US and found herself living not far away from Kunis, all the bad memories came back. Once the bad memories returned, Karo found herself unable to pursue the American dream and required therapy. She sought $5,000 for her emotional trauma and therapy costs in her suit against Kunis. Karo eventually dropped her suit after she learned to forgive through her therapist. We sure do hope she continues to see her therapist, though.
Sean "P. Diddy" Combs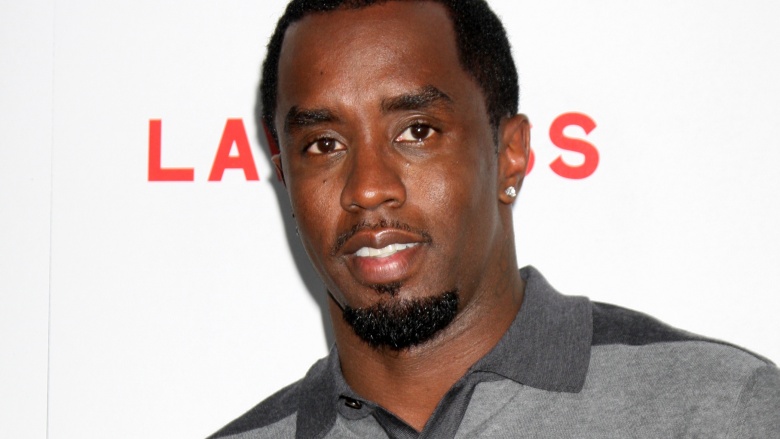 It wasn't just "all about the Benjamins" when Valerie Turks filed her $1 trillion lawsuit against Sean "P. Diddy" Combs in 2011. Turks claimed that Combs had fathered a child with her 24 years prior and stole a casino chip from her that was worth "100 zillions of dollars," according to The Guardian. What's worse, in her lawsuit, Turks also accuses Combs of masterminding the September 11 attacks on the World Trade Center with Kim Porter and Rodney King, and sought a restraining order against Combs because of this. Fortunately, the judge refused to refused to issue said restraining order. Of the $1 trillion dollars, $900 billion is for back child support, and the rest is for lost wages. That makes sense; coming up with a story like that is a full-time job all by itself.
Jay Z And Beyonce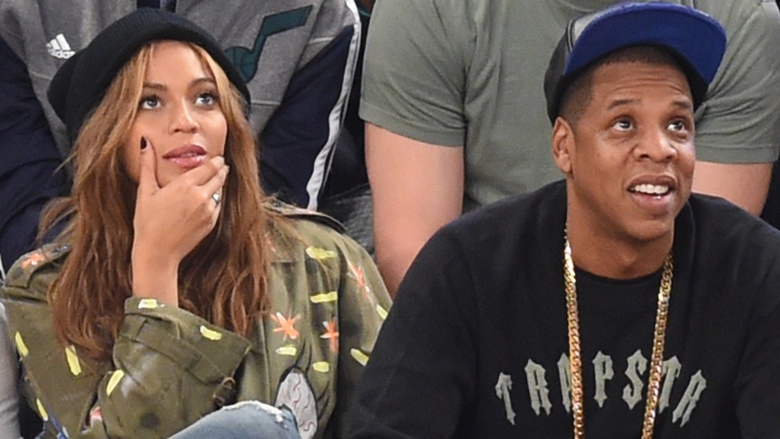 Getty Images
In 2014, one of Jay Z's 99 problems revealed herself to be named Tina Seals. According to the Daily Mail, Seals claims to be the true biological mother of Jay Z and Beyonce's daughter, Blue Ivy, because we all must have imagined those pictures of Beyonce's baby bump. While there have been conspiracy theories claiming Beyonce is not Blue Ivy's mother, this is also not the first time Seals has claimed to be the mother of another person's child. She's done the same with Kim Kardashian and Kanye West, Prince William and Kate Middleton, Mariah Carey and Nick Cannon, and Michael Jackson's three children. In an act of pure, unadulterated reason and logic, the judge threw out Seals' case against Jay Z and Beyonce and has taken action to bar her from filing similar claims in the future. We're hoping he also sentenced her to some kind of psychiatric counselling.
Zhao Wei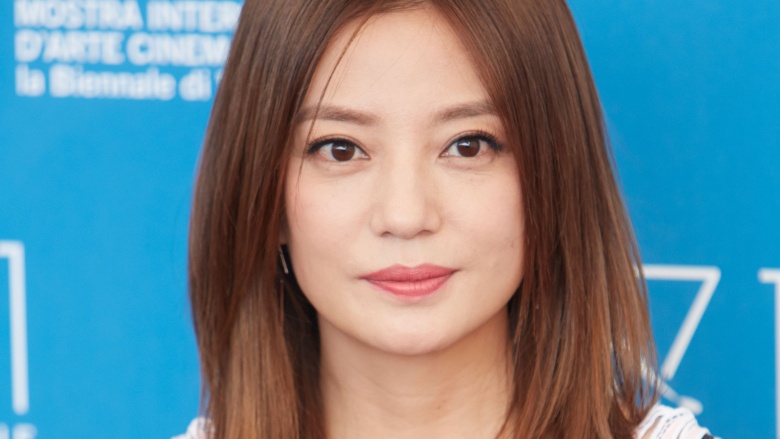 Have you ever thought that the actors on television are looking back at you? Of course not. But that's not the case for one Chinese man who filed a lawsuit against Chinese actress and pop singer Zhao Wei in 2015. In his suit, the unnamed man claimed Wei stared too intently at him through his television and caused something called "spiritual damage," according to the BBC. There's a good chance that the Shaolin Soccer star and her husband's $1 billion dollar fortune spurred the suit on as well. While we've been unable to find out how much money the man sought in his case, we have learned a couple of interesting facts. One: in recent years, China has seen an increase in frivolous lawsuits such as this. And two: we now know that other countries have as many crazy people visiting the courts as the US. That helps us sleep a teeny bit better at night.
The Simpsons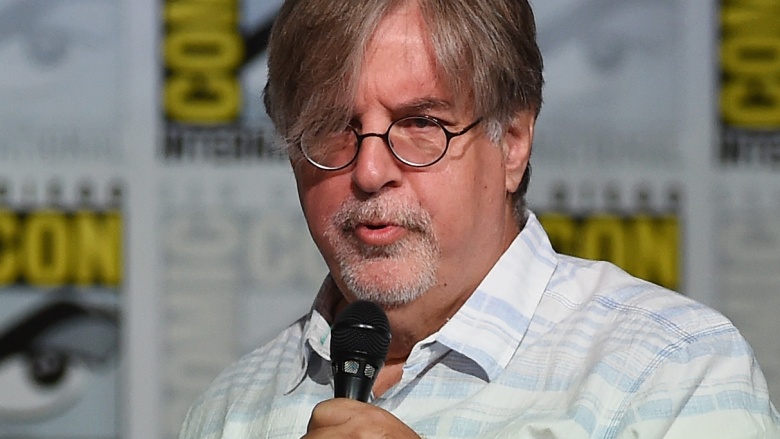 Getty Images
Yes, someone sued The Simpsons, America's favorite cartoon family—well the producers of the show and Fox, actually. Frank Sivero, who appeared in Godfather Part 2 and Goodfellas, filed suit in 2014, claiming that Fat Tony's henchman Louie is based on him, according to The Hollywood Reporter. Sivero's suit alleged that in 1989, while developing his Goodfellas character, Frankie Carbone, writers from The Simpsons lived in the apartment right next to his. Among other things, he claimed that they were aware of him developing Carbone and used what they knew to create Louie, who first appeared on The Simpsons in 1991. It wasn't the first time Sivero filed suit to protect his rights and likeness. He once sued a restaurant for naming a sandwich after his character. Sivero sought $250 million dollars from Fox and company. However, Sivero lost his case due to the character being a parody of mob characters, and not him specifically. But don't worry. We're sure he'll find other people to sue.
Jennifer Lopez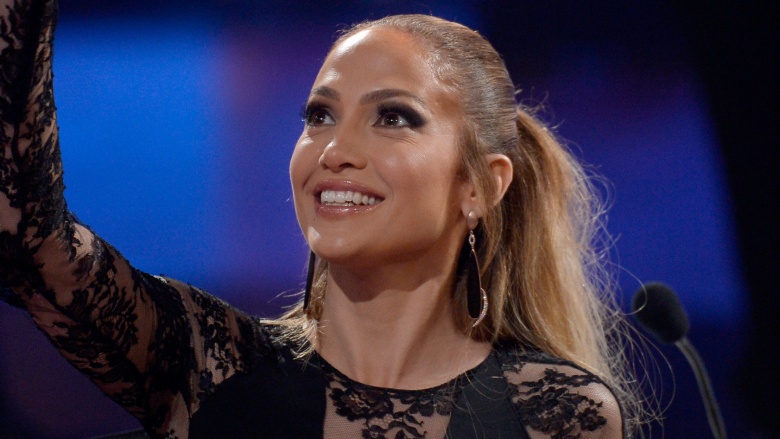 Getty Images
Jennifer Lopez has the distinction of being the only person on this list to be sued by an entire country. On May 29, 2015, Lopez performed at the Mawazine World Rhythms International Music Festival, for which she wore a form-fitting bodysuit, fishnet tights, and stiletto boots, which is no big deal in her home country. We like that kind of thing. However, the nation of Morocco—which has a primarily Muslim population—took issue with that kind of thing, and an education group there filed suit, claiming that her performance "disturbed public order and tarnished women's honor and respect." According to Huffington Post, the Moroccan Prime Minister got involved too. As of this writing, the case was still ongoing, and Lopez faced a sentence of two years in Moroccan prison. But there's an easy way to avoid any jail time. Just don't go back there!
Prince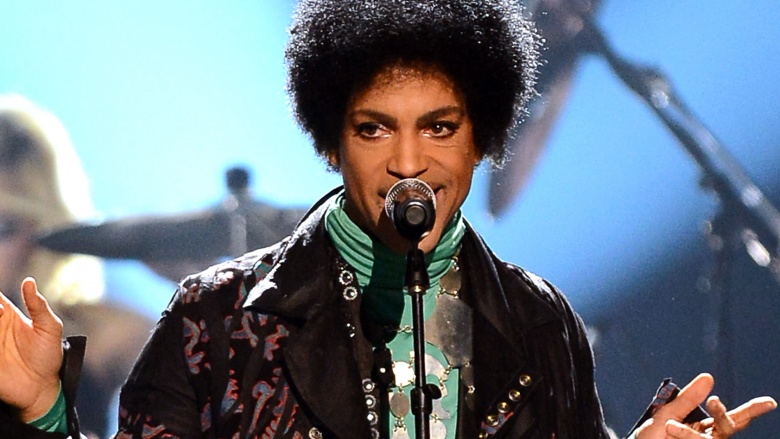 Getty Images
Why Prince got sued in 2006 is really funny, but probably not for the guy who sued him, Carlos Boozer, then-forward for the Utah Jazz. According to The Smoking Gun, Prince, who rented a $70,000 per month mansion from Boozer at the time, painted the house purple, along with making some other renovations. It should come as no surprise that Prince did so without his landlord's permission. But despite this, Boozer accepted two months rent from Prince after the alterations, without complaint. Boozer later dropped his case after Prince wrote him a seven-figure check for an unspecified amount. And while we feel for Boozer, he probably should have seen something like this coming. Hell, he should've been happy about the changes and hosted tours of "the House that Prince Ruined."
Taylor Swift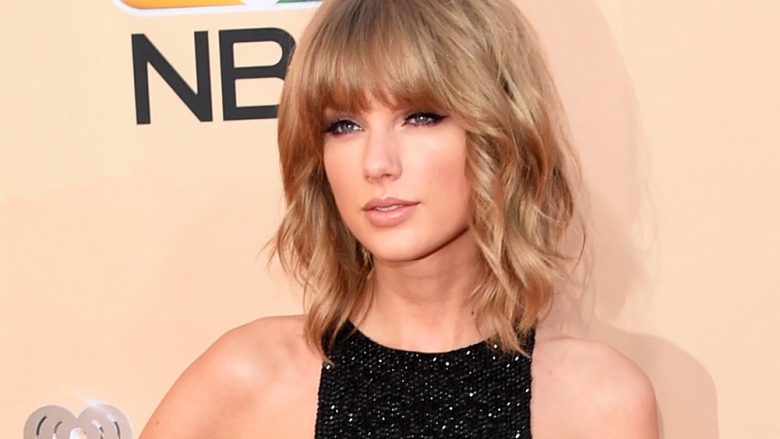 Getty Images
In 2015, Taylor Swift began selling t-shirts with the words 'Lucky 13' on them. She began doing so because of a strong association she has with the number, saying, "Basically whenever a 13 comes up in my life, it's a good thing." So her finding some way to market this association isn't that strange. The problem is that there's already a company selling t-shirts called Lucky 13, owned by one Robert Kloetzly. Understandably, Kloetzly filed a trademark infringement suit against the singer, but this suit takes a cringeworthy twist. Kloetzly accused Swift of using her sex appeal to target customers and draw them away from his products. Even worse, according the Daily Mail, Kloetzly filed discovery requests demanding he be given pictures of Swift's "partially visible" chest and backside. Gross.
David Blaine and David Copperfield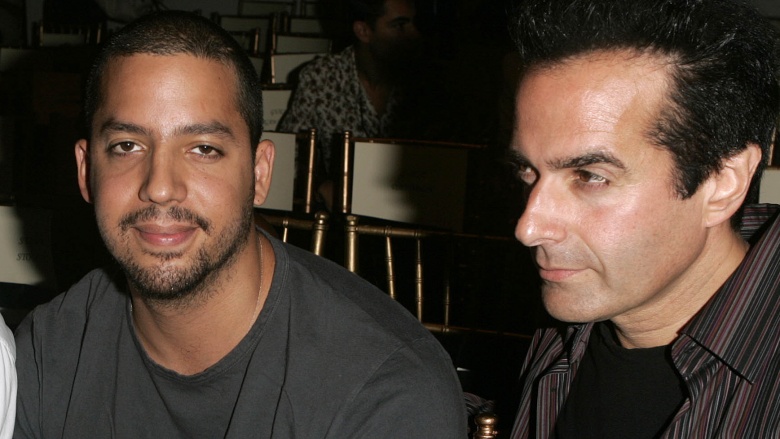 Getty Images
In an act of professional jealousy, a fellow illusionist filed suits against both David Blaine and David Copperfield in 2005. The illusionist, Christopher Roller, filed suit against the two magic Davids, accusing them of stealing his godly powers, according to CNET. That's right. Roller has apparently said, "I am deity,...a messenger of god." He believes that the only way Blaine and Copperfield can perform their tricks is by stealing his powers. What's more, Roller allegedly filed a patent for his powers in 2005, application no.: 11/161,345, which was published on Feb 15, 2007—but rejected. Roller sought $50 million from Copperfield, but only $2 million from Blaine, as Blaine has not been performing as long as Copperfield, obviously. A district court dismissed Roller's case. And if we're lying about any of this, let Roller strike us down where we stand.
Kanye West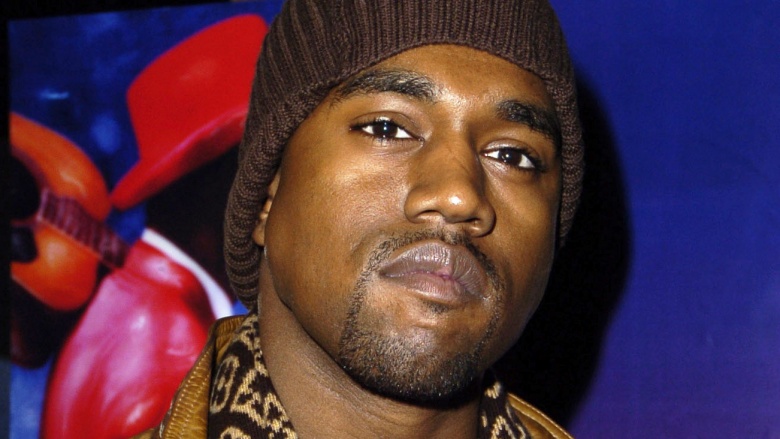 Even though Kanye West has an inarguably divisive personality, he still shouldn't have to deal with frivolous lawsuits. But on April 21, 2014, California inmate Richard Dupree felt he needed to file suit against Kanye, along with Chris Brown, Rihanna, Beyonce, and Jay Z, for stealing lyrics from him. But of course, they couldn't do this alone. According to Huffington Post, Dupree alleged the superstars received help from Homeland Security, the CIA, and the FBI in stealing over 3,000 songs from him. For compensation, Dupree sought around $2 billion. Oddly enough, there's no indication that they all conspired to have him put in prison. As of this writing, there's no word on the outcome of this case. What's most impressive, however, is that Dupree has managed to make both Kanye West and Chris Brown look sympathetic in one fell swoop.
Pope Benedict XVI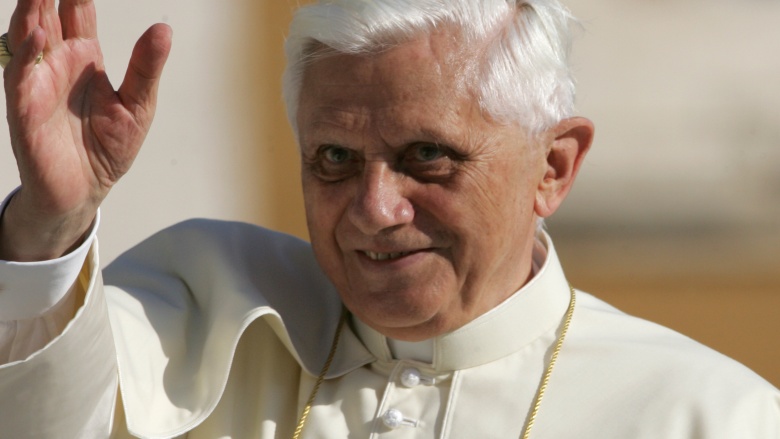 While Pope Benedict XVI may not have been the most hated pope in history, he certainly wasn't the most beloved either. It seems an unnamed German citizen took issue when the Pope neglected to wear his seatbelt in the Popemobile while visiting the German town of Freiburg in September 2011, and filed a suit as a result, according to Huffington Post. But don't worry, this concerned citizen wasn't looking to turn this lawsuit into a get-rich-quick scheme. He merely wanted the Pope to pay the appropriate fine for violating the country's seatbelt laws: €2,500, or about $3,300. Luckily for the Pope, the suit got thrown out of court on the grounds that the street on which the Pope travelled was closed to traffic during his visit. While the law seemed to be on the Pope's side that day, we're pretty sure he had some help from on high too. Speaking of which...
God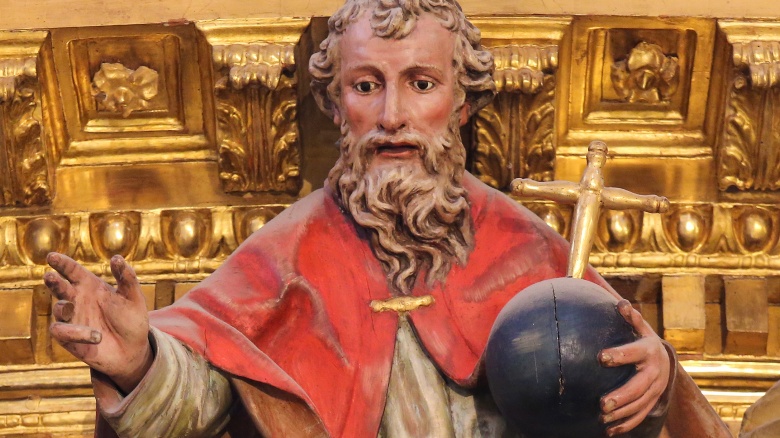 God has been around longer and is more well-known than just about everyone else on this list, but not even He is immune to insane lawsuits. In fact, He's been sued twice. One suit was filed by Nebraska state senator Ernie Chambers in 2007, who filed his suit as an ironic form of protest against frivolous lawsuits. But that point got lost in all the reporting kerfuffle. The other time God got sued, Romanian prisoner Pavel Mircea blamed the good Lord for his 20-year prison sentence for murder, also in 2007. Mircea claimed that God didn't protect him from the Devil, who caused him to commit the murder. And by not protecting Mircea from the Devil, God failed to uphold his end of the contract signified by Mircea's baptism. The case never went to trial, and the prison chaplain got stuck with the task of explaining to Mircea "that people have the freedom to choose between good and evil."