Hilary Duff Says Being Divorced 'Sucks'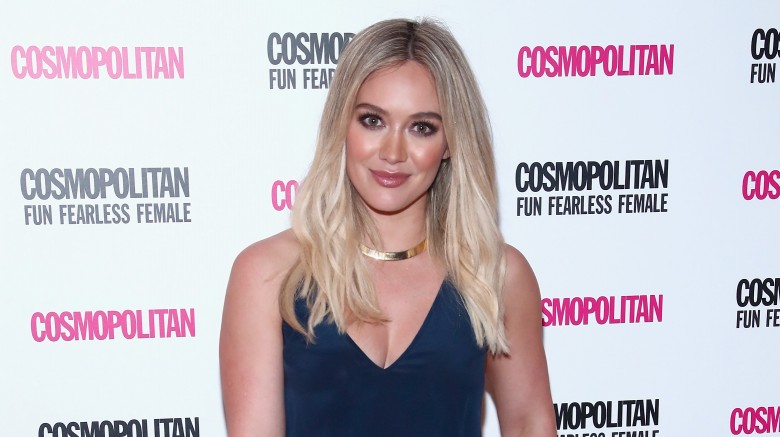 Getty Images
Hilary Duff recently opened up to Redbook magazine about the struggles she's faced co-parenting and getting divorced before the age of 30.
Duff told the magazine's April issue that co-parenting her son Luca, 5, with her ex Mike Comrie can have its ups and downs. "Some of my friends tell me, 'God, it must be so nice, you get a break from your kid because you share him.' I'm divorced, and it sucks. Well, it did suck for a while; now it's just normal. But it's true, I do get a break." She added that recently, "I had Luca by myself for a few weeks, no help, when Mike was on the road, and when he got home I was like, 'He's yours! Bye!'"
As Us Weekly noted, Duff and Comrie separated in 2014 after four years of marriage. Their divorce was finalized in February 2016, and the two share joint custody of their son while luckily maintaining a friendly relationship. Notably, Duff did not discuss with Redbook the sexual battery and rape allegations her ex is currently facing.
However, she said she is focused on finding new ways to balance her work life with raising her son and enjoying her new relationship with music producer Matthew Koma. "As I get older, I feel more comfortable 'leaning out.' "I don't need to cram every day full, because I can and because I'm capable. I have worked my whole life," she said (via Us Weekly).
But that doesn't mean she's immune to "mom guilt." "I always feel torn or guilty about something. I'm not working right now, and at first I stressed about that, like, 'Oh, I shouldn't stay still this long,'" she said. "And that's ridiculous. I have a child; it's totally fine to not be slammed all the time. It feels really good to not be on someone else's schedule — besides Luca's. I'm basically his chauffeur!"
The singer-actress also admitted that to help maintain this balance, she keeps things in perspective by writing a daily gratitude list in a notebook. "I'm kind of addicted. My last one was, 'I'm grateful for the skip in Luca's step,'" she said.