Paris Jackson On Growing Up At Neverland Ranch: I Didn't Have Social Skills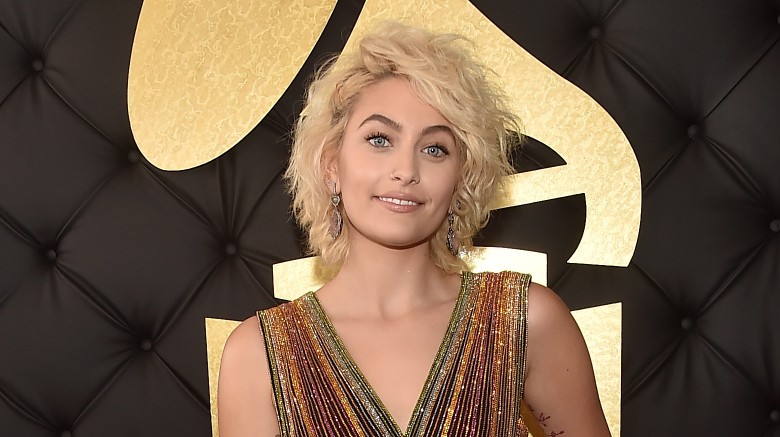 Getty Images
Paris Jackson opened up in her April issue cover story with Harpers Bazaar about her sheltered childhood in Neverland, the California mansion where she was raised by her late father, Michael Jackson. "Growing up, I was treated as the favorite because I was the only girl," she said. "I was the princess; I was perfect in my dad's eyes."
But it wasn't all easy. In fact, at age 12 years old, she admitted,  "I didn't have social skills. I had to force myself to learn so fast." She continued, "For the past six years, I've been learning how to communicate. And I think I've gotten pretty good at it."
What took her so long? Well, part of it had to do with adjusting to life in the "real world," as she put it, which wasn't exactly filled with wine and roses. "It blew me away," she said. "Not just because it was sexist, but misogynist and racist and cruel. It was scary as hell. And it still is really scary."
That's partly why the King of Pop's daughter plans to make her mark. She admitted, "I've always wanted to kind of break off and do my own thing, just 'cause I feel I enjoy independence very much." An aspiring musician, actor, and model, the 18 year old added, "it's a feeling of doing something important, that actually matters, that's going to impact people." She continued, "plenty of times I've thought about not doing anything in the public eye and having my own private life. Then I started seeing how everything in the world is going. And I feel like each year it's getting worse."
She hinted, "I have a couple of ideas. I have a lot of ideas, but I'm still trying to figure out the right way to do it. I mean, I'm 18. I can't have it all together, but I do have a plan." But she's not about to let haters bring her down: "You're on their mind – how is that a bad thing? Doesn't matter if they're saying good or bad things about you. They're thinking about you enough to write about you. You just can't care."
Jackson wisely concluded: "Not everybody is going to be happy with what you do. If you're not happy with what you're doing, that's a problem. If you're happy, who gives a f*ck?"
Indeed.