What Really Happened When Stassi Schroeder Ran Into Lisa Vanderpump After Her 'Pump Rules' Firing?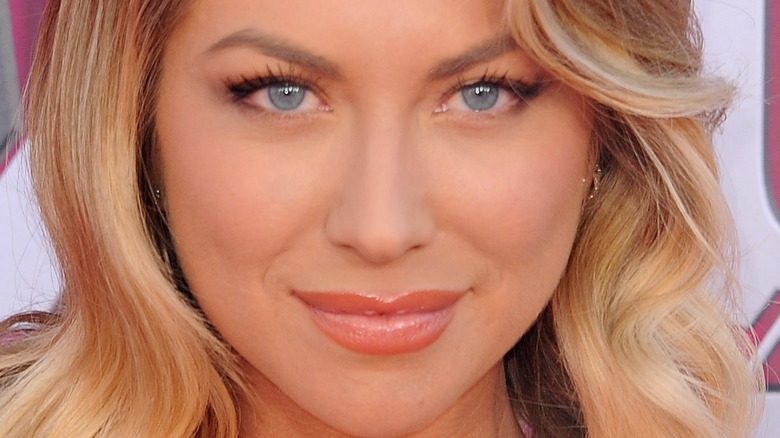 Tinseltown/Shutterstock
Stassi Schroeder was once a staple on "Vanderpump Rules," but, in 2020, the reality star was fired alongside pal Kristen Doute after they were accused of participating in a "racist incident" involving another former cast member named Faith Stowers, according to Vanity Fair. At the time, Stowers revealed that Stassi and Kristen called the police on her, and reported a "false claim."
In her first interview since the firing, Stassi chatted with Tamron Hall about the hardest part of what went down. "Throughout this whole thing, I've recognized I've never felt that I was a racist, I don't have hate in my heart but I've recognized that I wasn't anti-racist. I wasn't. And that's something I've been learning throughout all of this," she told Hall in September 2020, according to E! News.
Although Stassi is still friends with almost all of her former "Pump Rules" castmates, there's one person in particular that she's not really in touch with — her former boss, Lisa Vanderpump. Although the two were once very close, they've had their fair share of ups and downs over the years, and it seems obvious that a post-"Vanderpump Rules" run-in may be a bit awkward. Well, that run-in actually happened, and Lisa revealed how things went. Keep reading for more.
Stassi Schroeder was 'very friendly' when she bumped into Lisa Vanderpump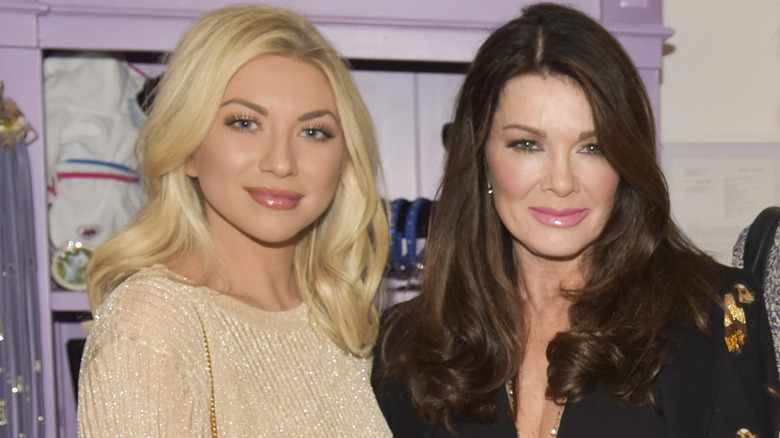 Rodin Eckenroth/Getty Images
Stassi Schroeder and Lisa Vanderpump appear to be putting the past behind them — and it sounds like they've been on decent terms for a while now. In an interview with Us Weekly, Lisa revealed that she and Stassi actually bumped into each other after Stassi was fired. "I did say, 'Yes, I called you back and I've called you and reached out to you.' ... She was very friendly," Lisa told the outlet. Lisa went on to say that she wishes the former cast members well. "I wish them all well. I do. I also think they needed to learn a lesson about, you know, respecting other people's point of views and having empathy and looking at other people's lives, not just through their own lens. Personally, I think a lot of people need to learn that," she said.
Lisa has spoken out about Stassi's firing in the past. In January, Lisa told Entertainment Tonight that she "doesn't like this cancel culture." She also told the outlet that she doesn't believe that Stassi or Kristen Doute are racist. "It wasn't right what they did at all. But do I think they're racist a thousand percent? No, because I have a lot of diverse people working for me that they were very close to over the years. So do I think it was a racist action? Not at all. I think it was just awful timing and stupid and ignorant. It is what it is," she said.