Chrissy Metz Reveals How This Is Us Changed Her Outlook On Love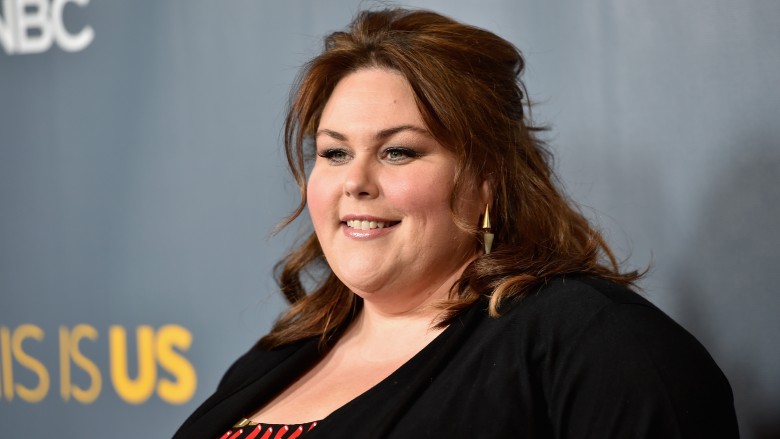 Getty Images
Real-life romance and This Is Us have taught star Chrissy Metz a lot about love.
In an interview with Entertainment Tonight, Metz, 36, shared more about how the breakout NBC drama has totally changed her perspective and outlook on life. "Everybody that comes into our lives are like the teacher or the student, and sometimes we're both in one particular relationship," she said at an event for the show's season finale on Tuesday, March 14th, 2017. "I mean, I love romance and I've always, like, loved love. The show, of course, helps with that because Jack and Rebecca's love is so beautiful and pure, so, you know, I've learned a lot about myself."
In particular, her real-life relationship with cameraman Josh Stancil has made her realize that she can be a bit of a "handful" at times. "Yeah, I'm like...'Oh...I do that...I shouldn't do that...'" she said, before quipping: "I'm hard work sometimes."
Last month, Metz revealed to Entertainment Tonight that finding love on the set of This Is Us was "unexpected," partly because she had made work a priority over love. "I was not trying to blow my big shot," she said. But as it turns out, Stancil was so smitten with her, he "even offered to go work on another show" just so they could date. #RelationshipGoals, much?
The two have been dating for five months now and are going strong; but as sweet, supportive, and perfect as their relationship is, Metz admitted that she doesn't have to have a man in her life to be happy. "I think men are attracted to that," she said.
But when asked if she was in love, she spilled, "You know what? I think I am. It's such a blessing – really it is. It really is."
Excuse us while we go cry, now.