John Legend Opens Up About Chrissy Teigen's Postpartum Depression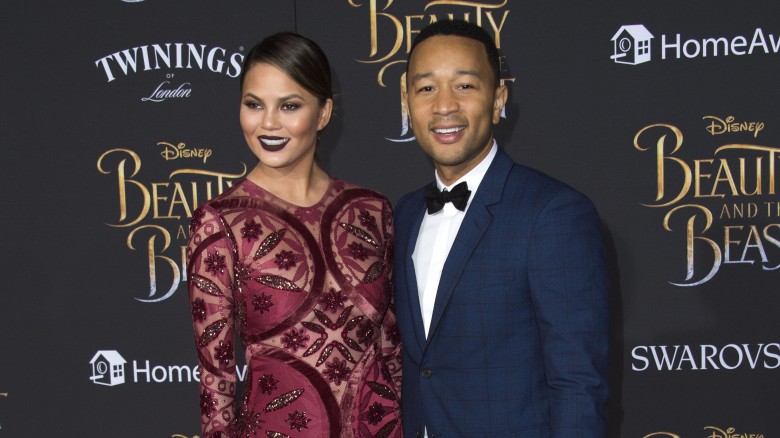 Getty Images
John Legend is opening up about his wife Chrissy Teigen's struggle with Postpartum Depression (PPD) following the birth of their daughter, 11-month-old Luna.
While attending The Hollywood Reporter and Jimmy Choo's Most Powerful Stylists in Hollywood Dinner, the La La Land star told People magazine, "For me as a husband, it was my job to do the best I could to support her and understand what she was going through and do whatever I could do to help her. I feel like that's the least I could do."
This is partly because he knows he will never fully understand her experience. "[As a man] you don't know internally what it feels like," he said. His advice for anyone trying to understand PPD? "You should read about it and understand what it is and really just be there to help," he said, adding: "You need to be present and you need to be compassionate. And we're all learning and trying to figure it out as we go. At least do that and try to figure it out together."
This interview came a week and a half after Teigen opened up on her experience with PPD in a written op-ed for Glamour, as previously covered by Nicki Swift. Her essay was heartbreaking, painful, and deeply important. "Postpartum does not discriminate. I couldn't control it. And that's part of the reason it took me so long to speak up: I felt selfish, icky, and weird saying aloud that I'm struggling. Sometimes I still do," she wrote. "I don't want people who have it to feel embarrassed or to feel alone."
And Legend could not have been prouder of his wife. "I'm glad she wrote about it. I think it was powerful for her to let a lot of women know they're not alone, and no matter how much money you have or fame, anybody can feel that," he said. "And it's hard for anybody no matter how successful you are and how many resources you have."
Teigen also disclosed that Legend is "exactly as compassionate, patient, loving and understanding as he seems."
Best. Couple. Ever.