RuPaul Reveals He Married Longtime Partner Georges LeBar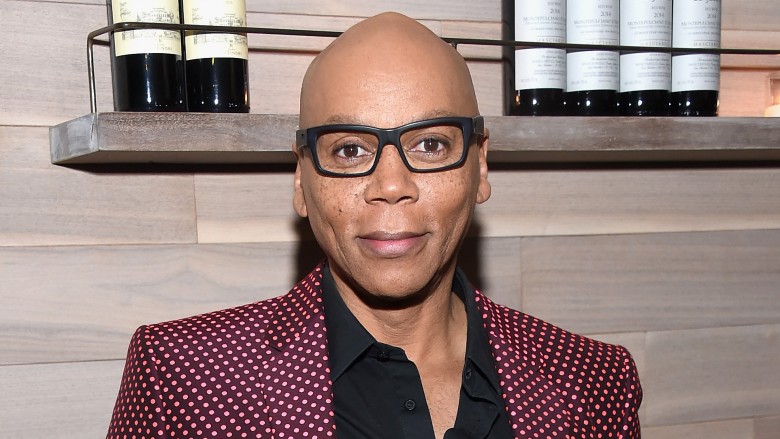 Getty Images
Congratulations to RuPaul and his new husband Georges LeBar!
The RuPaul's Drag Race (2009-) host revealed that he and his longtime partner secretly married in Jan. 2017. On a March 15, 2017 episode of Hollywood Today Live (2015-), RuPaul (full name RuPaul Andre Charles) stated, "You know what? I don't think I've said this. I've never said this on television before. We are married."
"We are married, yes," RuPaul, 56, continued, "This is scoop! I've never said it before."
The famous drag queen went on to share that the two married on their 23rd anniversary, LeBar's birthday. The couple met at a NYC nightclub in 1994, where LeBar had been celebrating.
LeBar apparently spends much of his time on his 60,000 acre ranch, which crosses both South Dakota and Wyoming state lines. While RuPaul visits, the two typically prefer to go somewhere "fabulous" instead. "We'll go to Maui, we'll go to New York," RuPaul said. "We'll go to someplace fabulous because Wyoming–God bless you in Wyoming–but it's very boring, and it's the most isolated place on earth."
Despite their long romance, RuPaul and LeBar have kept their relationship relatively hidden from the public. RuPaul explains that LeBar "doesn't care about show business at all." However, the Daily Mail spotted the pair in March 2016 in public for the first time walking around New York.
The "Sissy That Walk" singer also admitted to the Hollywood Today Live hosts Ross Matthews and Ali Landry that he and his husband never really wished to get married. "We never wanted to do it," he told them. "We were looking into it for tax breaks and for financial things."
RuPaul shared similar statements in an interview with Buzzfeed in June 2015. When asked if he'd marry LeBar at the time, RuPaul had said, "No, I don't stand on ceremony, I never want to conform to anything...Is he devoted to me? Am I devoted to him? Oh, hell yes. [But] I never want to be like everybody else."
Can't wait for more RuPaul? The ninth season of RuPaul's Drag Race premieres on March 24, 2017 on VH1.