Reese Witherspoon Is Ready For A New Legally Blonde Movie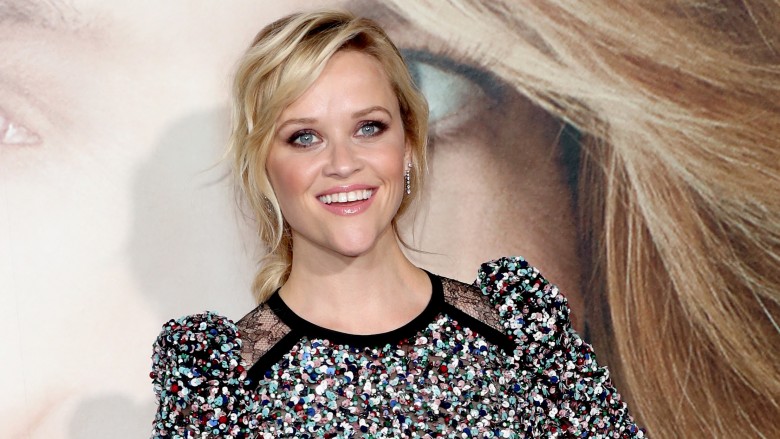 Our prayers have been answered! Legally Blonde 3 could finally be a reality.
Reese Witherspoon, who starred in Legally Blonde (2001) and its sequel Legally Blonde 2: Red, White & Blonde (2003), is totally on-board with making another movie in the series.
"I think it would be kind of cool to see [her character Elle Woods] 15 years later," the actress told The Late Late Show on March 15, 2017. "Like, what's she doing now? What do you think?"
She even played around with some potential plot ideas with host James Corden. After Corden suggest her character could be the first female president of the United States, Witherspoon agreed, saying, "She could, yeah...She could be a Supreme Court Justice, or she could be a really great, powerful attorney."
"Or," Witherspoon, 40, joked, "she could be in prison!"
"Why isn't this film happening?" Corden asked, obviously excited for the possibility of seeing the blonde actress return to the screen in her character's signature pink wardrobe.
Fortunately for Corden–and the rest of America–Witherspoon, who divorced husband Ryan Phillippe in 2007, is taking the idea of a new Legally Blonde sequel seriously. In January 2017, she told E! News that she and others have considered it, adding that they'd need someone "really clever to come up with a great idea."
"I do think it's a good time to do it," she said. "I think women need that kind of positivity right now."
Former co-stars of the series Luke Wilson and Mary Lynn Rajskub are reportedly also ready for a new Legally Blonde installment, according to their joint interview with Corden in 2015.
Looks like all we need is someone to write the script.