Demi Lovato Reflects On Five Years Of Sobriety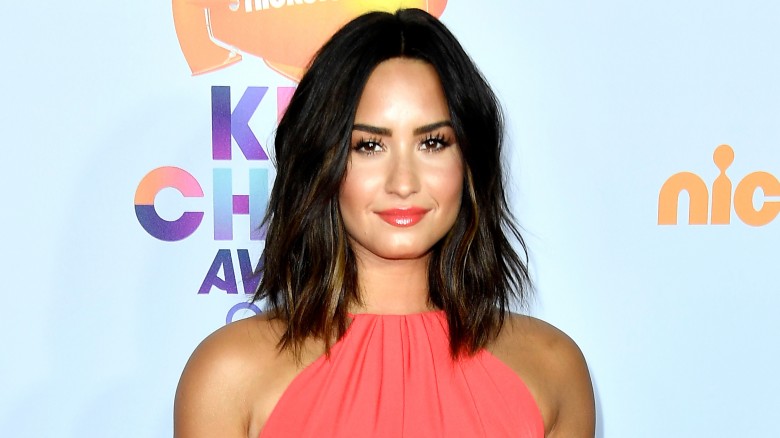 Demi Lovato has just reached a major milestone.
The "Cool for the Summer" singer shared an image to Instagram on March 15, 2017, documenting her sobriety. The day marked Lovato's five-year anniversary of getting sober.
"So grateful. It's been quite the journey. So many ups and downs. So many times I wanted to relapse but sat on my hands and begged God to relieve the obsession," the 24-year-old wrote. "I'm so proud of myself but I couldn't have done it without my higher power (God), my family, friends, and everyone else who supported me."
She added, "Feeling humbled and joyful today. Thank you guys for sticking by my side and believing in me."
The road to sobriety hasn't been easy for the former Disney Channel star. Lovato opened up to Access Hollywood about her drug addiction issues in Dec. 2013, revealing the huge part drug use played in her daily life. "I couldn't go without 30 minutes to an hour without cocaine and I would bring it on airplanes," she said. "I would smuggle it basically and just wait until everyone in first class would go to sleep and I would do it right there. I'd sneak to the bathroom and I'd do it."
The former Sonny With a Chance (2009-2011) star, who dated That '70s Show (1998-2006) actor Wilmer Valderrama, 37, for almost 6 years, finally acknowledged her problem with drugs and alcohol when she was 19 years old. "I had a moment where I was like, 'Oh my God...that is alcoholic behavior," she recalled. "[It's] no longer, I'm young and rebellious and out having fun, it was, wow, I'm one of those people...I gotta get my s*** together."
Lovato first sought treatment in rehab after getting into a physical fight with a backup dancer while on tour with the Jonas Brothers.
The actress, who's been diagnosed with bipolar disorder, has also battled bulimia and self-harm in the past.
"I wish that more people could understand from a point where it's not a choice to have an addiction," Lovato told the Today show in May 2015 after three years of sobriety, adding, "Finally, I'm in a great place where I can say that recovery is possible."