Jonathan Lipnicki Reveals Battle With Depression And Bullying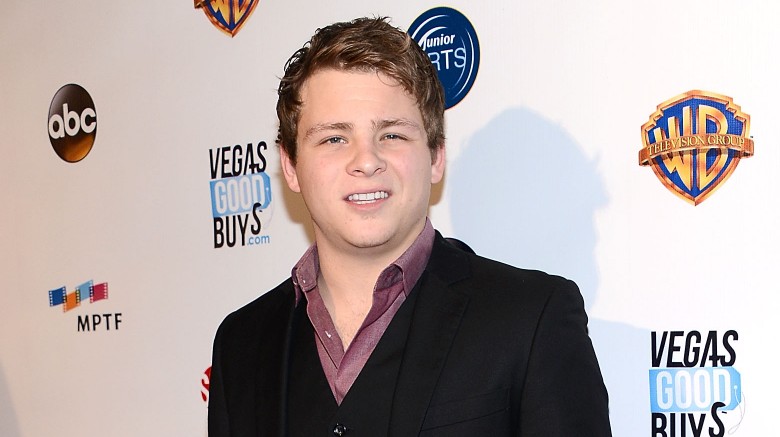 Getty Images
Jonathan Lipnicki, best known for being the adorable kid in Jerry Maguire, opened up on Instagram about his experience with bullying and depression following his big break as a child actor.
Lipnicki, who is now 26, played Ray Boyd in the Tom Cruise flick—you know, the adorable spiky blonde-haired kid with big glasses who enlightened us all about the human head weighing eight pounds. Although his role was sweet and adorable, the aftermath of the popular movie wasn't so much.
"As a kid/teen I was made fun of relentlessly by some people who are now even my friends on FB," he admitted on Instagram. "I was told I was a has-been and would never book a job again. I was made to feel like garbage every day of middle school to the point where I had a panic attack every night before school, because I wondered how I would get through the next day. In high school a certain kid called me a has-been in front of my Econ class. (Tempted to tag him). It was humiliating."
He ended his honest post with an uplifting message telling his followers to, "Chase your dreams, it's amazing how many people peak in their teens ... I love you and I hope sharing this can shed a little light in a positive way."
Lipnicki's resume from childhood also includes The Little Vampire and Stuart Little—but he's definitely no "has-been." In fact, he's "made more movies as an adult than I did as a child! ... Sure they aren't studio films or wide releases, but they are in theaters! I am chasing my dreams and I couldn't be happier," he wrote.
Following his brutally honest social media post, he shared a follow-up with his 47K Instagram followers. He wrote, "I have never publicly discussed my lifelong battle with anxiety and depression and I just did... Thanks to everyone for the support but I would like to tell you I don't need sympathy, I'm here because I'm tough. I'm here to help others by sharing my experience. I'm not a victim, I'm a survivor and kids will hopefully see that they can be too."
It seems we can all, no matter our age, learn a thing or two from Lipnicki.